Bell-bottom trousers would fly off the shelves at Lynette Lochhead's clothing stores 40 years ago.
"They were so tight down the top of the leg and flared out massively at the bottom," says Lynette. "There was no stretch in the fabric so when we wore those bell-bottoms they were quite uncomfortable."
There was also the time when a 17-year-old Lynette wore smock tops and jumpsuits – that was 'in'.
And while Lynette says fashion has changed since she first opened a clothing store in the mid-1970s – you won't see a traditional pair of bell-bottoms around – she does admit some items have "done a bit of a circle".
Jumpsuits have made a comeback – people call them 'pantsuits' – and they're trying to bring back the high-waisted 1980s-style dresses, says Lynette. "The fabric is now more comfortable compared to what we had back then."
Joining the fashion industry at age 15, Lynette went on to own, in partnership, her first shop in Hastings at age 17 and opened a second shop at age 22.
"My two stores were quite different," says Lynette. "One went right up to the bigger sizes, where the second store was more boutique in style and we specialised in gowns for second weddings."
This month, Lynette is celebrating 20 years in business in Te Puke with her store – called Lynette's.
The clothing store has made many changes during the last two decades including introducing special occasion wear, smart casual wear, shoes, lingerie and accessories – Lynette says it's like a mini department store.
Lynette's belongs to major buying groups for both clothing and shoes and is able to offer quality lines – with exclusivity – and at a reasonable price. "We have exciting labels Vassalli, Macjays, Threads, Vivid, Berlin, Lemon Tree, Ziera, CC resorts and Cassini to name a few.
"I really look forward to designers finding something new and unique rather than copying what we've done before," says Lynette.
Lynette has also written all of her own radio advertisements for the last 20 years. "Unfortunately, the ideas for the ads come to me at about two o'clock in the morning," says Lynette with a laugh.
Fashion parades are a huge part of Lynette's. "We travel all over the Bay of Plenty to different groups, clubs and villages to showcase what Lynette's has to offer in Te Puke."
And Lynette used to compere up to 24 fashion parades a year for her shops and model for manufacturers. She was also chosen as Miss Photogenic for Junior Miss Hawke's Bay. And she's organised the Lynette's Wearable Art competition for five years, with more than 100 competitors.
Although her experience in fashion spans more than 40 years, Lynette's first familiarity is with singing and athletics.
Athletics played a big part in Lynette's life – she ran at the Highland Games and went on to teach gymnastics at the YMCA before meeting husband Jack, who is a sheep and drystock cattle farmer.
The pair met while playing badminton and went on to become Hawke's Bay doubles champions.
Together they extended their family by three sons and a daughter. While raising her children, Lynette voluntarily taught singing and gymnastics at the Kaimai School for eight years, worked on an orchard during the day, and worked in a Tauranga restaurant at night.
In 1991, the family moved to Paengaroa and Lynette reignited her interest in athletics. "I was a race starter at the Te Puke Athletic Club, helped run Te Puke Harriers; and Jack and I helped set up a Te Puke senior athletic club.
"I became New Zealand Veteran Champion in 100m, 200m and long jump, and held records in NZ Masters Games in 400m and triple jump."
Lynette was also awarded a Bay of Plenty suffragette award for women and sport in 1993.
She holds a certificate in coaching and Run Jump Throw – the foundation programme of the Athletics New Zealand's Coach Development Programme – and joined Jack as a national race starter for Athletics NZ. She went on to voluntarily teach singing and athletics at Paengaroa School for six years.
In 1996, Lynette gave up running to open Lynette's in Te Puke.
To ease out of running competitively, Lynette trained senior Te Puke rugby, soccer and netball teams for speed and stretches.
Lynette and Jack still keep up their national athletic race starter responsibilities. "At the end of this year we have the NZ secondary schools; next year we have been asked to be part of the race starters team for the NZ Athletic Championships and our highlight will be starting the World Masters Games."
Since opening in Te Puke, Lynette's has since donated up to $25,000 of clothing to the Christchurch City Mission since the Christchurch earthquake five years ago.
"I have a fantastic team, with Karen, Cheryl and Fiona. Being made to feel welcome in our store is most important. I have a lot of customers who travel a long way to see me; and I do many personal fittings where the customer tells me what the occasion is and I dress them.
"Every customer is a challenge and I really enjoy making them look fantastic."
Looking back on 20 years in Te Puke, Lynette says, it's been a pleasure to dress the district in style.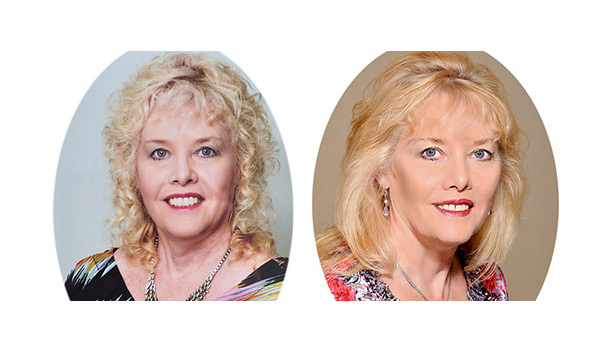 Subscribe to our weekly Newsletter
Email: