Steve Ferris grew up around it, crawling and climbing on it, and wheeling around with it.
In his own words he's well and truly got carpet fluff in his veins. Just like his predecessors.
The Ferris' – three generations of flooring experts. Knowledge and tips passed down from grandfather, to father, to son.
"My grandfather started down south doing flooring and then my father set up what was called 'Better Living' in the Mount – that was about 45 years ago now," says The Flooring Room owner Steve Ferris.
"Dad started as a kid himself hand sewing 18-inch carpets together."
Steve grew up testing out new carpets and flooring, putting them through their paces to check they were suitable for families.
"I grew up crawling along rolls of carpet and hanging out in the carpet warehouse while dad was rolling carpet on the two-wheeled trolley down the main street of Mount Maunganui.
"I'd ride on the front, you couldn't do it nowadays."
And it doesn't stop there. Steve's family business is still growing – kind of.
"Now I've got a 10-month-old daughter so she's hanging out in the carpet shop in the weekends while I'm working."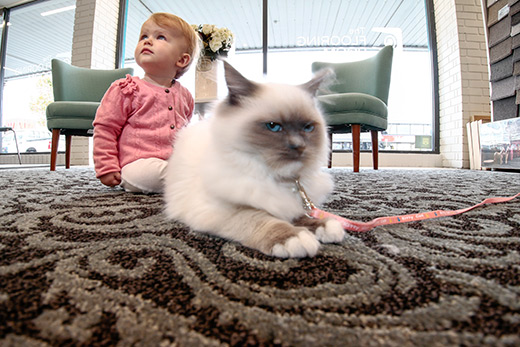 Will she follow in the footsteps before her and bloom in the flooring business?
"Hopefully one day," Steve laughs.
Steve says the flooring industry is all about people. "We've got great people. Having good installers is key to having a successful flooring business.
"The finished job has to be perfect, that's what people remember and enjoy long after the price is forgotten."
Steve understands the trials flooring will be put through and encourages customers to test everything.
A 'shoes-off' shop, The Flooring Room emboldens customers to kick their shoes off and leave them at the door to get the most of their interactive showroom.
"We want people to sink their toes into the carpet – to walk in the carpet not on the carpet."
And the testing doesn't stop there.
"We encourage our customers to take some samples home and make sure it lives up to what the manufacturers and what we say."
"Throw it around, look at it in different light, try and stain it and have a good time."
The Flooring Room understands the needs and concerns of customers and offers services to help the selection process.
"What we've got is an absolutely outstanding team which a lot of them have worked together for the last 15 years," says Steve.
"We know choosing flooring can be daunting, so we have a colour consultant Esmae Croser who goes out to people's homes free of charge and works with paint and wallpaper and everything else to make sure the flooring is going to work."
And their selection is enormous, so who wouldn't want a helping hand?
Boasting the largest flooring warehouse in the Bay of Plenty, Steve says "this thing is massive".
"We can buy in bulk and we get really good buying advantages when we do that, and it allows us to do promotions and discount ensuring the customer gets amazing value.
"Our current opening specials are up to 40 per cent off, so now is a great time to buy."
In a previous job, Steve spent years researching international flooring trends and says New Zealand now has some of the best flooring in the world.
"The New Zealand carpet manufacturers are of a very high quality and we have full access to all the European hard flooring options that modern homes want."
The Flooring Room certainly has all flooring styles covered.
From carpet and vinyl to European timber, laminate, and bamboo flooring, there is a huge selection to choose from.
"We are seeing large growth in timber and laminate flooring over recent years, it's really an international trend which has come here."
Saying he "probably fell into flooring", Steve says one of the best things is seeing the difference good flooring can make in a home.
"Without exception people are always amazed by the difference a new floor makes."
"It's been a great experience for me, it's a great industry."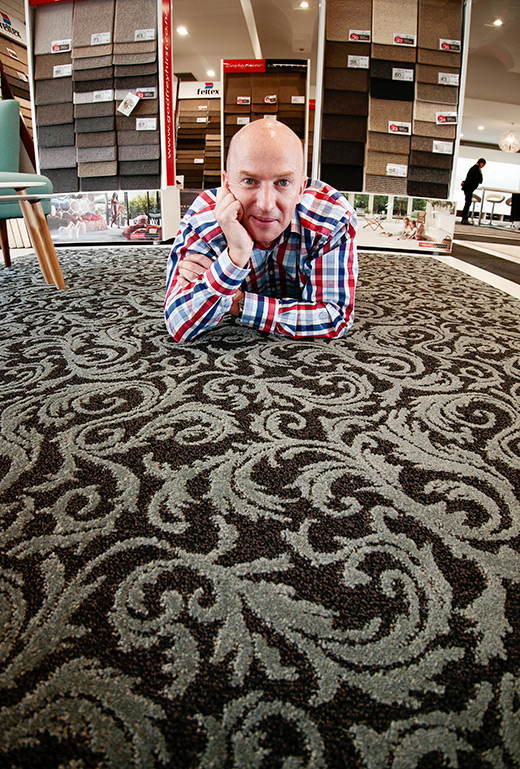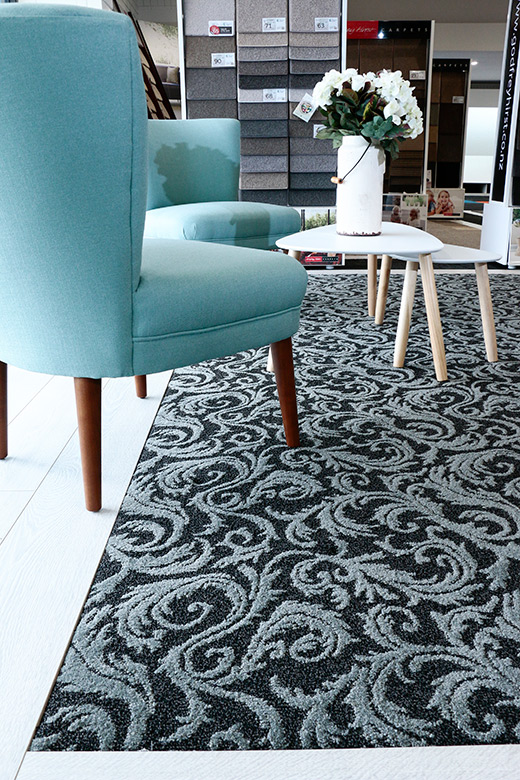 Subscribe to our weekly Newsletter
Email: