I dip my 'winter-tanned' toes into the crystal clear waters of the Pacific Ocean, expecting to be shocked by a refreshing pinch of cool water – as we are accustomed to in New Zealand.
Instead, the bath-like temperatures of the Samoan inlet greeted my toes and without hesitation I plunged head-first into the gentle waves that lapped against the shore. This is what spring feels like when you're on a tropical island.
After a headache-inducing early morning, but relatively painless four-hour flight from Auckland, my friends and I finally shed our Kiwi skins and transformed into maidens of the sea – sans coconut bras – on the white sandy shores of Sinalei Resort in Samoa.
In the island country for a five-day getaway to attend a close-friend's wedding, Samoa provided the perfect balance of culture, adventure, and relaxation – with most major locations no more than a 30-minute drive away from one another.
Despite travelling as a threesome, the girls and I had very different ideas about how we wanted to spend our holiday (around the wedding day). One was there for pure relaxation, I was there for experience and adventure, and the third was a mix in between. The great thing is, everyone's needs are catered to.
As it is swelteringly hot – particularly for a Kiwi coming out of winter – the best way to see the island is with a morning mission out of the resort, to return in time for beach, pool, and snorkelling in the afternoon when the sun gets a bit much for the fairer skin.
For those looking for a cultural experience, a trip to Apia is a must. I took the resort shuttle (most offer this service) and spent a half day soaking in the sights and sounds of the capital.
By foot is a great way to explore the waterfront and the shopping hub, the Flea Market.
Taxis are a dime a dozen, and they aren't shy about getting your attention if they see a tourist wandering the streets. For those wanting to travel as the locals do, grab a windowless bus – they're a real experience.
Outdoor explorers can head east to the famous To Sua Ocean Trench, a huge swimming hole by the eastern coast. Brave the vertical trek down a slippery wooden ladder to the swimming platform below, and bathe in the water that's as clear as glass.
It's quite a marvel. Plus, the area is surrounded by fascinating rock pools and lush tropical gardens to walk about in.
Another option in Samoa is a bush walk (note: take bug spray and apply liberally). Near our resort, a mere 10 minute drive, was the O le Pupu-Pue National Park. As well as a longer walk to the Pe'ape'a Cave, there was also an easy stroll to a gorgeous waterfall – complete with picnic spot.
But the highlight of the trip was unanimous: snorkelling. With water this warm and clear, you can't help but want to spend all your time in this lagoon of an ocean. From the resort, we paid for a lovely American guide to take us across the island to an enormous reef that resembled dinner plates stacked on top of each other. At 80 tala (about 60 NZD), we were allowed to stay as long as we liked, and it was well worth the spend to swim casually through a real-life 'Finding Nemo' for the afternoon.
As an aforementioned adventurer, five days was just enough time for me to tick the three Rs: Rest, Relaxation, and Recreation. But whether you want to spend your days sipping cocktails and sunbathing by the pool, or getting out and about and seeing how the locals live, Samoa offers a plethora of both in equal measure.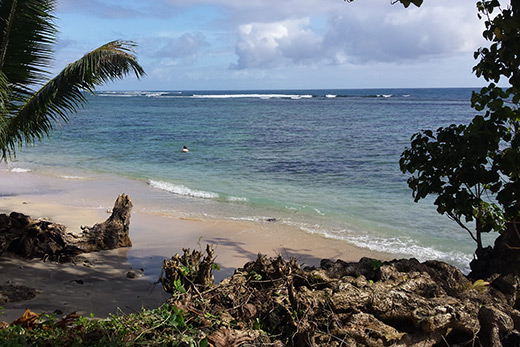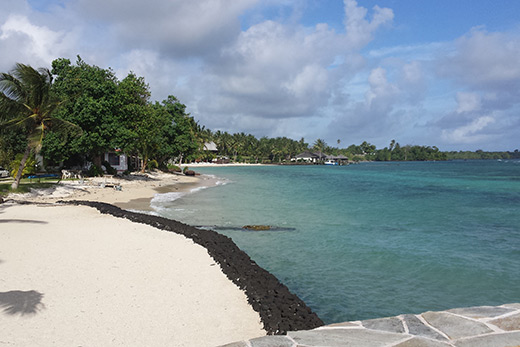 Subscribe to our weekly Newsletter
Email: