Taste Tauranga is underway in Downtown Tauranga with events, specialty menus, tapas trails and a burger competition.
Sam and Casey from The Rock are judging the burger competition for the Supreme Burger and will be tasting 15 burgers across the month… tough job! They tried the Southern Style Beef Brisket Burger at Oscar and Otto on The Strand taking to Instagram saying "Epic burger and as good a service as you'll get. Great people and a great burger."
The participating restaurants, bars and cafes are really taking this competition seriously with burgers like the Marmite Monster with bacon, provolone cheese, fried pickles, tomato relish, pickle mayo and rocket with a marmite laced double pattie at RYE Bar and Grill or the plant based vegan Hawaiian burger at Hello Rosie at Our Place. The CBK "Dr Cheese" burger, injected with a gooey liquid cheese sounds tempting or the buffalo chicken Brooklyn Burger, just to name a few.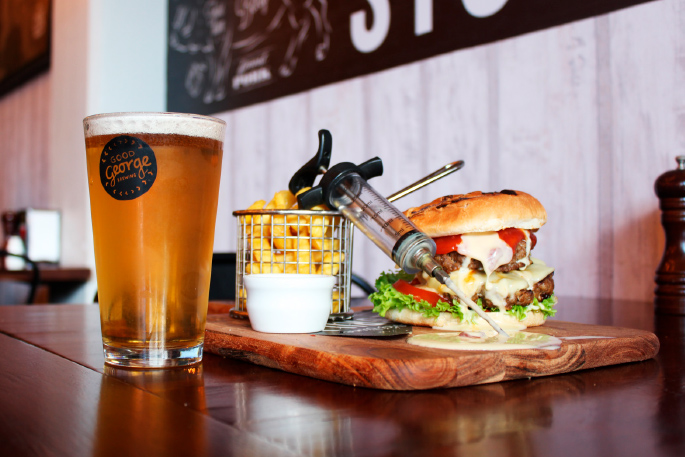 You could win $300 in dining vouchers, Downtown Tauranga, by voting (onsite or online) for your favourite burger in the People's Choice Award too. More details at www.downtowntauranga.co.nz/burger-competition