Hailing all the way from a giant Amazon tree, the beautiful Tonka bean (which is actually the seed) is taking on the culinary world.
Black, wrinkled with a smooth brown interior they are similar in shape to an elongated almond. Used in Peru, Brazil and many other South American countries, this unknown bean is shaking up many top restaurant kitchens.
With its own unique flavour that includes touches of vanilla, almond, star anise, cinnamon, caramel and honey (all in one!) this wee beauty features in tobacco, perfumes and in the culinary world with anything creamy or chocolatey. It can even bring savoury dishes to another level.
When grated into desserts or infused into syrups, they impart a flavour so transcendent that Tonka has been dubbed the most delicious ingredient you've never heard of.
Adding its incredible flavour to crème brulees, ice-cream, custards, chocolate cakes, chicken and seafood the Tonka is the secret ingredient that those in the culinary world are talking about.
Ironically it is illegal in the USA where you can buy a gun but not a Tonka bean. Top chefs in the USA are smuggling it in and this has led to raids by the FDA, asking to "check their spice cupboard". This is because in extremely large quantities it is toxic, just like so many spices, but having said that, is also used for medicinal purposes and has studies currently running on its use to help with Alzheimer's.
With the Tonka, a little goes a long way and one bean will flavour up to 80 restaurant dishes. At Vetro, the lovely Vicki, editor of Nourish magazine, gave a cooking class and taught us how to take the humble rice pudding to a whole new level. This was the class favourite … thanks to Vicki's special recipe and the versatile Tonka. Get your Tonka beans from Vetro and try this restaurant worthy rice pudding.
Rice Pudding
Ingredients:
2 cups full cream milk – we used Jersey Girls Organic A2
2 eggs separated
¼ cup sugar + 4 Tbsp sugar
½ cup arborio rice
2 strips of orange peel
¼ Tonka bean very finely grated
¼ cup of dried sour cherries soaked overnight in orange juice (optional) or poached tamarillo
Method:
Put the milk, egg yolks and ¼ cup sugar into a saucepan and whisk until blended. Add rice, orange peel and Tonka bean. Bring to a slow boil and simmer until thick and rice is soft. Take off the heat and allow to cool. Remove orange peel. Beat egg whites until stiff then gradually beat in 4 tablespoons of sugar … beating well between each spoonful. Once meringue-like, gently fold through rice mixture. Serve with the cherries to add a "sweet sour" contrast or any poached tart fruit.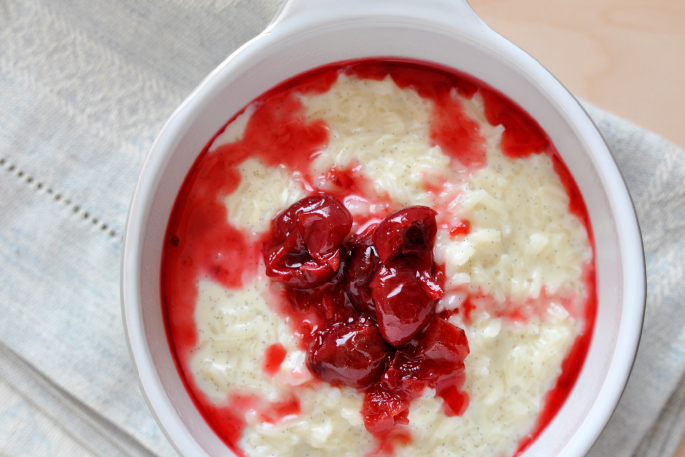 Subscribe to our weekly Newsletter
Email: