You might see the vibrant rings and scoff: 'That toy is for children!' And not give the circlet a second thought. But hula hooping is more than mere child's play.
It's about lithe movements, shrewd flicks of the wrist, circling the hips the right way. It's about power and strength and flow. But most importantly, it's about fun.
There's more to this sport that meets the eye.
Tauranga resident Grace Raven, professional hula hooper and fire dancer, says she didn't foresee her involvement in the uncommon sport.
"Hula hooping found me – I wasn't even looking for it."
A lover of dance, Grace dabbled in everything from tap, jazz, pointe, and ballet. But nothing worked out. Well, not long-term anyway.
"I was a ballerina – and that's a very loose term – from the time I was five until I was 16, so I danced for 11 years."
Grace was deemed too petite to study ballet in New York City, she says, so she put dancing on the backburner and pursued study elsewhere.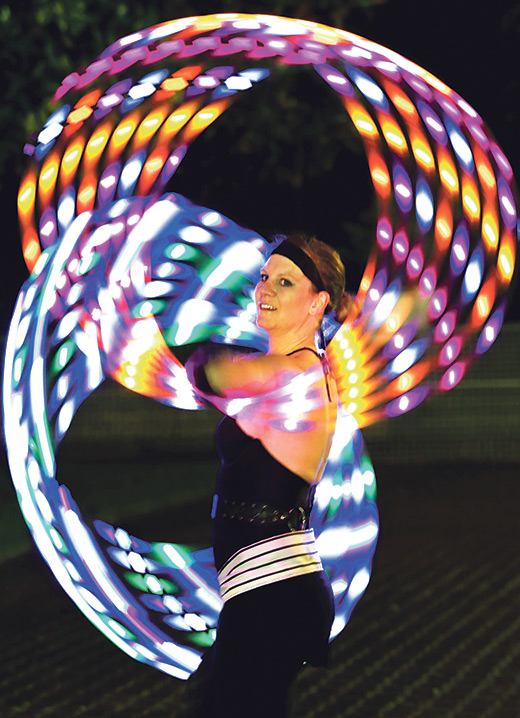 Photo: Reality Dysfunction Photography.
"I did go to school for journalism, and then 10 years went by, and I didn't dance at all. And once I got a job and I started having some discretionary income, I thought maybe about going back into ballet. But I had lost all of my flexibility and I just didn't want to be indoors with a leotard on."
"I was kind of searching for something to do but I didn't know what it was."
Then an old childhood friend invited Grace camping, and she discovered hula hooping.
Photo: Reality Dysfunction Photography
"We went on a camping trip and she and one other girl brought their hula hoops.
"I was like: 'Holy moly!' I couldn't believe it, it was like a light flicked on in my brain. I could be outdoors in nature where I loved being the most, I could still dance, but I could do it on my own terms and by myself."
Discovering the world of hula hooping may have changed Grace's life forever, but it did not change it instantly.
"I tried it and she showed me a couple of moves. I was awful at it.
"I couldn't keep it up on my waist, it kept falling. I was wretched.
"But I've got the type of personality where if I can't do something, I get really determined to try and do it, and so I kept at it and I was terrible for the first two months. I mean absolutely atrocious. But I loved it because I realised that you have to love the process more than the destination."
Her determination fuelled her and three years later Grace is reaping the benefits and skills of the hoop. She didn't let the idea of hula hooping remain a velliety.
"It was a challenge, and I love a challenge. And I was losing weight during all of this. I was losing weight, I was toning, my arms especially, and my butt definitely because there's all that pushing and it's more than just around the waist."
"Since I got into hooping, I haven't been on a treadmill in three-and-a-half years. And I've lost weight, I've increased my flexibility, stamina, strength, and muscle tone, and it's so much fun!"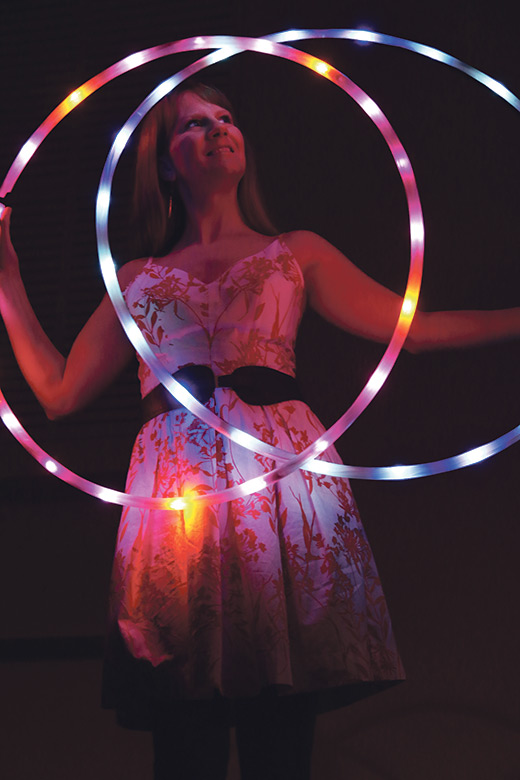 Photo: Daniel Hines.
But don't think the benefits are just physical, no. Grace found hooping helped her emotionally, mentally, and socially.
Who knew a simple colourful loop could arrantly change a life?
"Definitely patience. I'm not a patient person and when you're learning a trick that you're basically having to defy gravity for, you have to be patient and you have to love the process."
"And forgiveness, forgiveness of myself, like not being so hard on myself when I make a mistake, that was definitely a bonus; to just be patient with myself."
"And camaraderie. I'm an American, but I am a resident of New Zealand now.
"But when you first move to a new country you don't know anyone and how do you make friends?
"While I've been really really lucky to have fallen into a group of what are called 'flow artists', so they don't necessarily hula hoop they do other things like poi and fans and things like that."
A group of people passionate about movement, about pushing limits and expectations, about gently raising eyebrows and having a good time.
And now Grace is offering the same thing to people. Grace teaches hula hoop classes in Mount Maunganui, and her next ones start in August.
For more information, visit: www.hoopgrace.com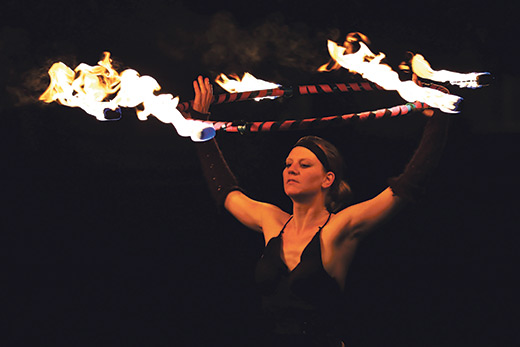 Photo: Reality Dysfunction Photography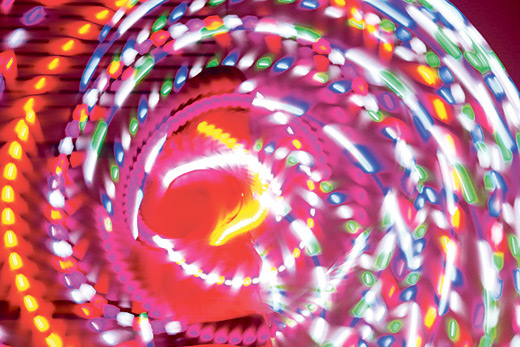 Photo: Daniel Hines.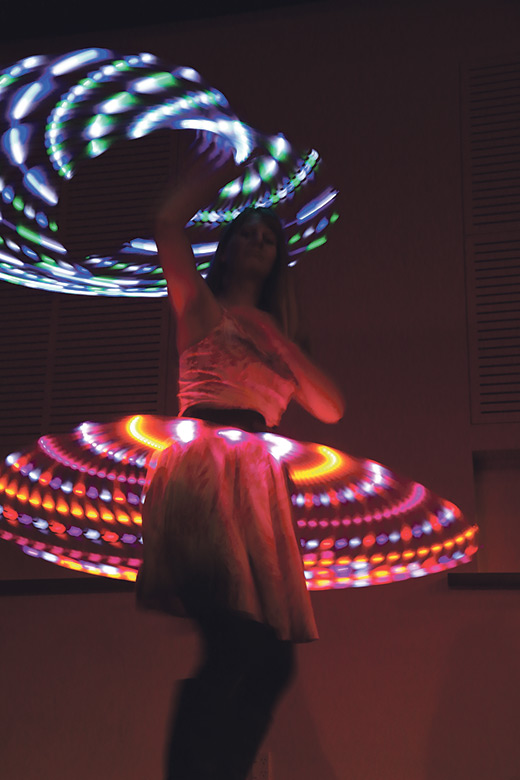 Photo: Daniel Hines.
Subscribe to our weekly Newsletter
Email: