Luke Wormald's brain roars into overdrive with the second cup of coffee, his voice leaps and bounds in time to The Beach Boys playing in the background.
Unlimited access to great coffee, an overabundance of music and the store's cute cuddly cat Callaway are three of many perks Luke enjoys as the owner of the Vinyl Destination chain.
With two stores in Auckland, he opened Tauranga's Devonport Rd vinyl, comic book, toys, board games and coffee shop on April 16 – an auspicious day for music enthusiasts as it marks International Independent Record Store Day.
"We timed it with the Albany store's first anniversary, and it was also record store day," says Luke. "Honestly though, we don't need one day a year, every day we celebrate being an independent record store."
A Cheshire smile appears when he sees Sam, the shop's barista, having a boogie to 'Sloop John B'behind the coffee machine.
"Sorry, as you can tell we have a little of fun here, only a little," Luke deadpans.
'Fun' is at the centre of the 29-year-old's priorities for the business. With more than 10,000 records and a plethora of toys and comics, and of course coffee, Vinyl Destination is a place to relive childhood memories or to find a new experience. With a background in sales, Luke doesn't want to sell people.
If you buy something, great; if you don't, that's also great. It's an odd business-model, but when you learn that once-upon-a-time he was a door-to-door salesman it just makes sense.
All walks of life wander off the street and into the store, from a 70-year-old dude bringing in a box of old records, to a 15-year-old thumbing through those vinyl and discovering a new treasure.
Growing up in Tauranga, as a kid Luke never thought he'd go on to own a record shop.
Luke was inspired to open the first store in late-2014 after watching 'High Fidelity', a movie about a record store owner starring John Cusack. Once the seed was planted there was no stopping Luke, who got to work on opening Vinyl Destination the very next day. "It's kind of what I do. People say I'm lucky, but I'm not. This is hard bloody work, stress, fear and rejection. I don't make a lot of money, but I get to hang out at a record shop all day, don't have someone telling me what to do; and I give people entertainment and a bit of fun."
Much like Luke himself, Vinyl Destination is constantly evolving. "You gotta do what you gotta do," says Luke, explaining it's his "mantra for life".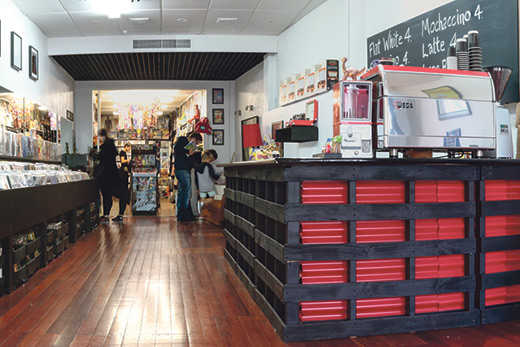 "Bringing Vinyl Destination to Tauranga has been such a fantastic, positive move. People are more receptive to what we're doing down here; we're giving people a tangible experience, somewhere that's interactive.
"You can flip through records, enjoy a great coffee, jump on the arcade, it's cool watching young guys playing 'Connect Four' instead of being glued to their phones running around the shop catching Pokemon.
"This is a happy place, a fun kind of place; a little piece of heaven," says Luke.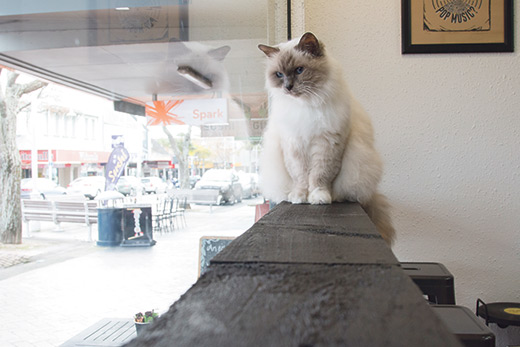 Subscribe to our weekly Newsletter
Email: