Isabel Betts has always wanted to help children in need. She has worked for a non-profit missionary organisation called Youth for a Mission for more than 30 years. But it wasn't until Isabel met a young woman in Uganda that she realised she was able to do what she had always dreamed of.
Isabel and her family have lived in Tauranga since 2005. Herself and her husband raised their children mostly in French Polynesia. Together they have travelled around the world for various charity projects.
Now, aged 53, Isabel is still working on orphan projects and helps run a school in Uganda right from her living room.
But how did it all start?
"It was almost seven years ago when I felt it was finally time to pursue my passion to help orphaned children in Africa. I have it in my heart to help internationally but I knew I had something specific to do in Africa," says Isabel. Before landing in Uganda, she came across the Orphans kNOw More charity. Just prior to her departure from Uganda, their leader told Isabel about a young, single woman who was struggling to survive caring for ten orphaned children.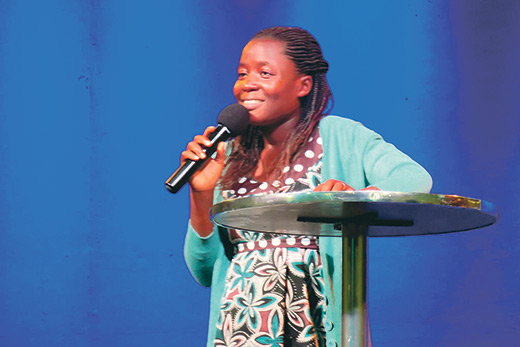 "He said he wanted to take her on board but there was no financial support for the ten children. That's how it all started."
Isabel was sent a biography on the Ugandan lady and each of the ten children she was caring for. "I felt a connection, I wanted to help her." Praise Namisi was born in Uganda as the seventh child to her 22 year-old mother. Her father was killed by his brother before she was born. Since her mother was unable to care for her, she was raised by her grandmother in a slum of Kampala, in a tiny room that was also home for her 24 siblings and cousins.
As Praise grew up, she started caring for in children who were living on the street. By the time Praise was 18 years old she was looking after eight children. "She was trying to pay her own way through school. She would sing gospel music and sometimes get a little money from that, but mostly survived on very little", says Isabel.
When she met Praise, she was looking after 17 children. Isabel was touched by her past and how far she had come in caring for these children. They built a strong connection between each other.
"I cried for a few hours when I left. I just knew that I needed to come alongside this young woman and the wonderful work she was doing.
"Praise was doing exactly what my dream had been since childhood: picking up children from the streets and other public places, others being brought by the police – the very thing I've wanted to do my whole life.
"She was struggling so I wanted to help her." And she did.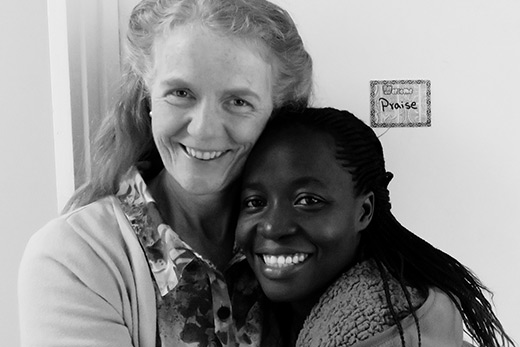 Isabel wrote about Praise's story on her blog. From that she was able to raise money for Praise which allowed her to pay rent for three months.
In February 2012 she went back to Uganda for another project but met up with Praise. She discovered that she had moved to Kikuku Village, away from the Ugandan capital, and had built a make-shift school together with the children as there was none in the area.
Praise, now 29 years-old, leads the Maisha Africa project – 'maisha' meaning life – which aims to give orphaned and vulnerable children a better future. When Praise came to New Zealand in 2013 for a training course, she and Isabel connected once more and Praise asked Isabel to be her adoptive mother and also help her lead Maisha Africa from her home, which Isabel happily agreed to.
Together they joined to care for the orphaned and vulnerable children and run the school. It now has more than 300 children from pre-school to intermediate and is financed by donations. Since Praise married Moses in 2014, the 40 children in Praise's care now enjoy having a father figure in their lives, too. Moses has joined the leadership of Maisha Africa in January of 2016.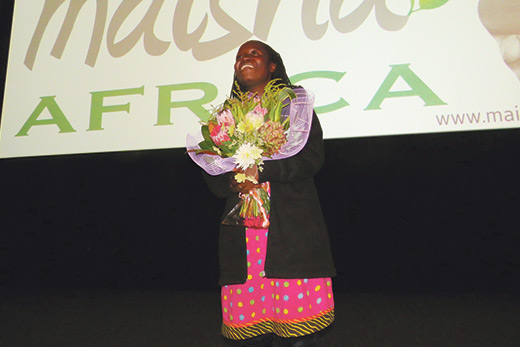 "I'm kind of like the backbone in terms of communication, fund-raising, overseeing finances, accountability, training and mentoring to keep the work going on the ground", says Isabel.
People within Tauranga's community met Praise earlier this year while she was in the region. She spoke to the community about her life and her work with Maisha Africa. She visited Bethlehem College Primary and Secondary speaking to more than 1,500 students and 500 people in total at Changepoint and St Columba churches as well as the Tauranga Business Women Network and Youth With A Mission.
Isabel juggles being a mother, home-schooling her youngest, permanently fostered child, helping run Maisha Africa and working on another orphan-project, but says "It's wonderful, it's what I was born to do and I love it".
Find out more on www.maishaafrica.org.nz