Ironically, Zoe Beck still gets chastised despite being an award-winning designer.
Mum Donna Beck makes her meticulously unpick and re-sew any sloppy stitches, even though Zoe has won numerous competitions.
Zoe is not all that great a seamstress under her own admission. "This is actually kind of funny. I'm terrible at sewing," laughs the 16-year-old.
"She rushes," says mum Donna. "I make her unpick a lot. If I know the competition is going to be looking inside her garment, I'm sitting next to her and really guiding her.
"Her sewing teacher is always at her saying, 'Zoe you've got to slow down'. She'd rather get it on and get it done and see how it looks." Fair enough.
Zoe Beck – fashion designer, model, dancer, air cadet, athlete, and volunteer – all while trying to juggle a social life and high school at age 16.
"Well, sometimes…," admits the teenager.
Zoe is a talented, young, emerging fashion designer in Welcome Bay specialising in New Zealand streetwear and wearable arts.
But juggling all of these things hasn't stopped Zoe winning awards left right and centre.
In July Zoe took part in the Bay of Plenty Sustainable Arts Awards at Baycourt Community and Arts Centre. She went home with first place in the Wearable Arts Division and runner up the recycled fashion category.
Zoe took out the Tauranga Girls' College Wearable Arts award earlier this year, placing not only first, but second and third with her wearable arts entries.
She has been approached by schools to be a guest speaker to inspire other youths to work hard for their dreams and has judged local wearable arts competitions.
And there's no break coming up yet. No, quite the opposite for Zoe.
Starting on Saturday, August 20, Zoe will embark on what she calls the most exciting and busiest three weeks she's ever had.
She's already had a very busy few months preparing for her upcoming shows, and is still busy preparing for three upcoming fashion shows and competitions during the next three weekends.
"This so far has been her busiest year to date, and she is constantly being presented with opportunities," says mum Donna. "I think she overcommits."
"Yeah," says Zoe. "At the time it's okay and then it gets to [the deadline] and it's every single weekend one after another or they're in the same weekend."
But she manages, for the love of the craft.
Zoe will be off to NZ Fashion Week in Auckland where she will be showing off her garments alongside other emerging designers in the Young Designers Showcase as well as modelling.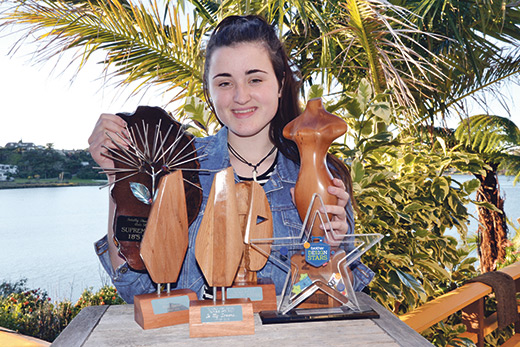 "NZ Fashion Week is most definitely a highlight for Zoe where last year she took away the judges special award for excellence in design, runway presentation and creativity," says Donna.
Although the show does have a competitive element, Zoe says she's content just to be on the international runway in front of hundreds of people, with all the cameras and media attention.
"NZ Fashion Week is definitely the icing on the cake for any youngster just starting out," says Donna.
And being both a model and a designer has helped Zoe grasp a better understanding, she thinks.
"I would say it's helped, because I can make things that fit me and then model them myself. If I want it modelled a certain way, you can put another model in it and they might not do it in the same way that you envisaged as a designer for it to look."
"I think it's been quite good for her to learn both sides," says Donna. Mum laments that her house is always covered in tatters of fabric.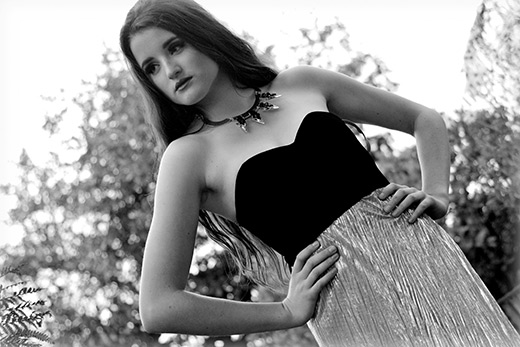 "Zoe is very lucky in that I allow her and her design stuff to literally take over the whole house – it's even in my bedroom! She always has several projects on the go at a time."
Though she's an award-winning designer, Zoe says she sometimes finds the processes she has to go through at school for textiles and sewing classes can be a bit tedious.
"It took me a whole term, which is 12 weeks, to make one garment and in that time I made like four at home." And from her long, drawn-out explanation of the homework requirements, it sounds like an incredibly monotonous process – from sketches and planning to researching different ways to sew a zipper, finding fabric swatches and taking progress photos to finally making the garment or project.
"It's so annoying."
And that's where we left Zoe, sitting on the floor, working through her textiles homework but probably thinking about the next design project.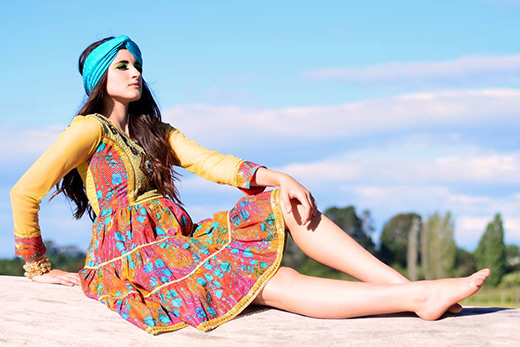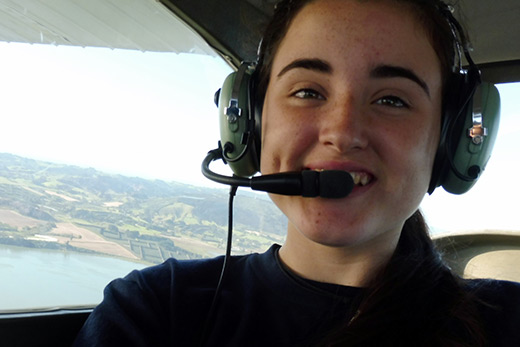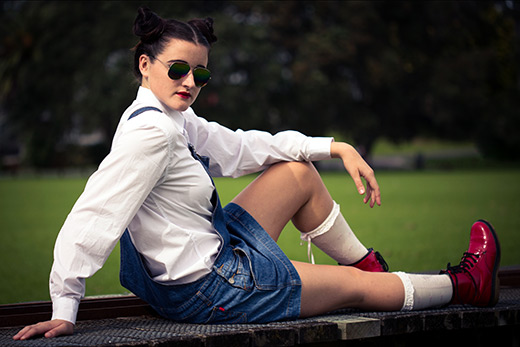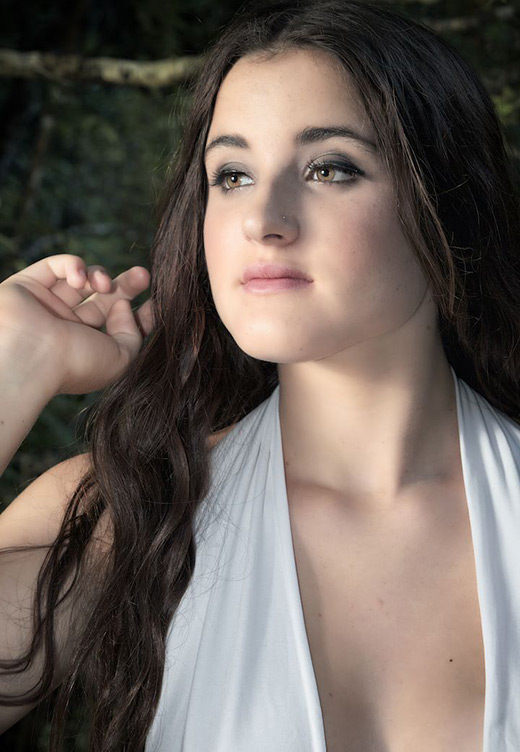 Subscribe to our weekly Newsletter
Email: