When a woman looks good, she feels great. It's infectious. She catches the eye of others in the room, the girls want to know what she's wearing and where she bought it from.
And she'll say: "After Hours Eventwear in Bethlehem".
The fashion store at Bethlehem Town Centre is the "go-to store for all events," says owner Dorothy Hart.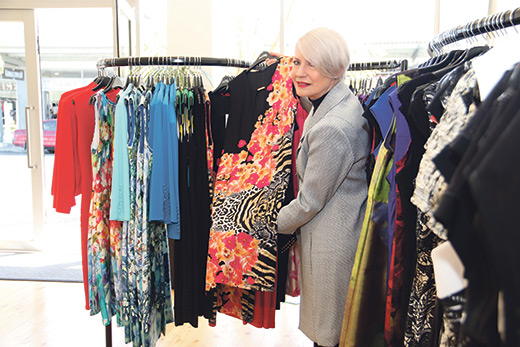 Dorothy says most women visit her store without an event in mind. "'I don't really have an event to go to' they'll say. But they always come back when they do have one," says Dorothy.
"They like to know where they can go for that perfect outfit."
We can see why. This reporter doesn't have an event to go to, but there's a few Gatsby-style dresses catching the eye.
On that note, Dorothy disappears out the back. "I've got the perfect dress for you."
She returns with a stylish little number – a black cocktail dress with a bow and sparkle on the sleeves. It's gorgeous.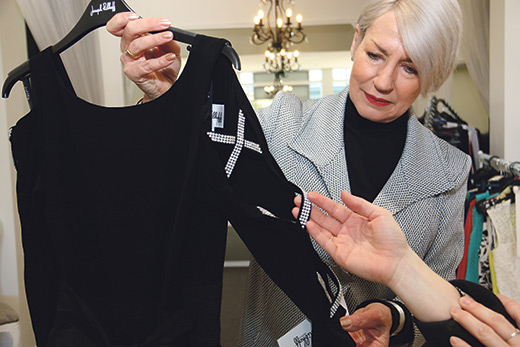 Dorothy understands us women. She gives us the perfect excuse to purchase that pretty dress in her shop window.
"Events can be birthday parties, a 21st, engagements, Christenings, or even just going out to dinner. "Every day is an event. Why not dress up?"
Dorothy's got something for all occasions – ball gowns, formal dresses, day dresses, evening dresses, cocktail dresses, race-day dresses, and dresses for the mother-of-the-bride and mother-of-the-groom.
Long, short, lots of lace, beading and sparkle – dresses for all shapes, sizes and ages.
And lots and lots of colour. "You need colour for this time of year," says Dorothy. "We do black very well in New Zealand, NZ girls love their black.
"But, traditionally, it's not good to wear black to weddings. I think colour is an appropriate form of celebration."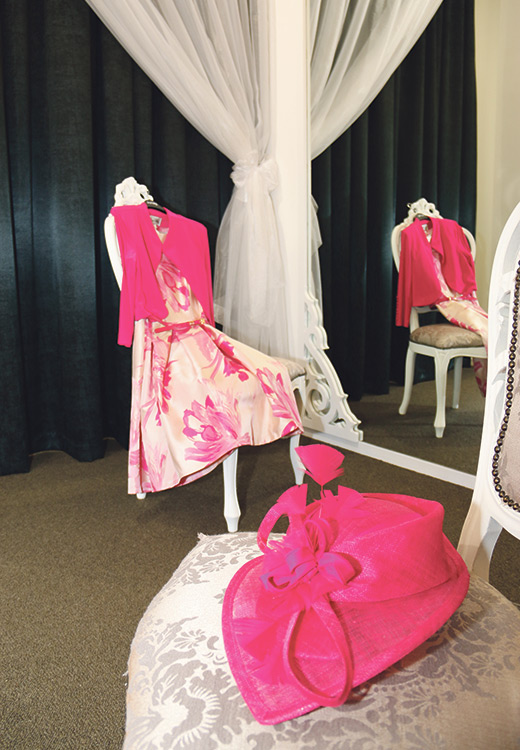 Dorothy imports her frocks from Canada, Australia and her NZ label is Jane Daniels. "She imports her fabrics from Italy. They're beautiful pieces," says Dorothy, who of course is wearing a gorgeous Jane Daniels' number – a dotted knee-length winter coat. "I like to promote NZ, her [Jane's] clothes are very comfortable to wear."
New stock arrives all the time. Because, of course, we never want to be seen wearing the same outfit as the lady next to us!
And we love to accessorise! Dorothy has plenty of fascinators, clutches, and jewellery.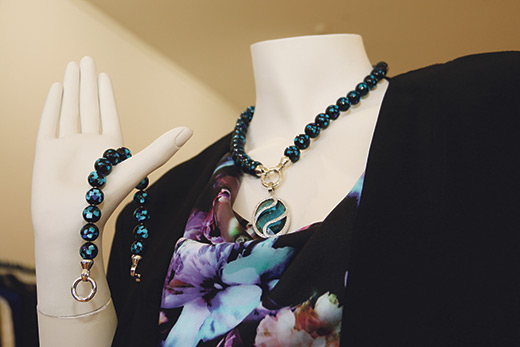 Then there's the more casual side of the store, with clothing racks of skirts, jackets, tops and bottoms.
There's a wide variety of styles – and we do love choice. And if we can't decide, Dorothy is there to help. She's had more than 20 years of retail experience in women's fashion.
Picking the right dress is important. "You can spend up to two hours on a customer. Take your time, it's an important occasion."
And we like to know what our girlfriends, partners or hubbies think of our decision. So Dorothy has a very glamourous fitting room fitted with chandeliers and a big mirror to view the outfit from all angles. And there's a place for the entourage to comfortably sit while their woman models.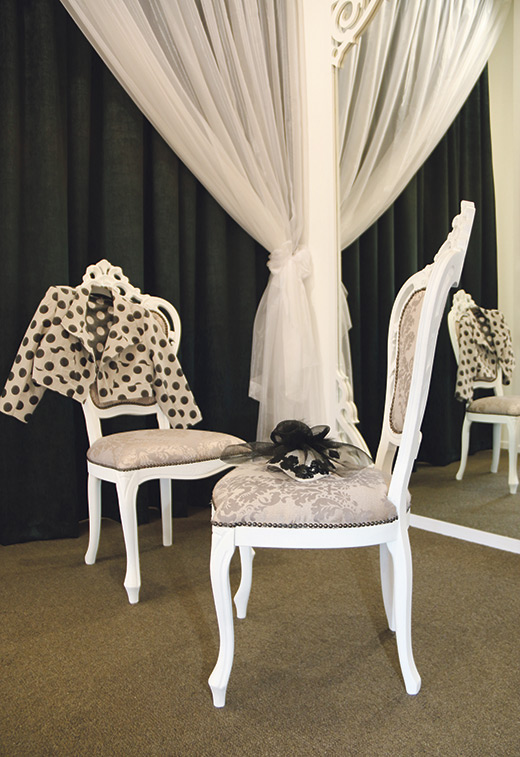 "I like to make women feel good with fashion," says Dorothy. "When a lady comes in and they're a bit worried about what they can or can't wear, and they go out feeling really good – even if they haven't bought something – that's the biggest kick. Because you know they feel good. They're happy, problem solved.
"And I like to think, if I can't solve that problem, I think about what I can buy next time to suit that need."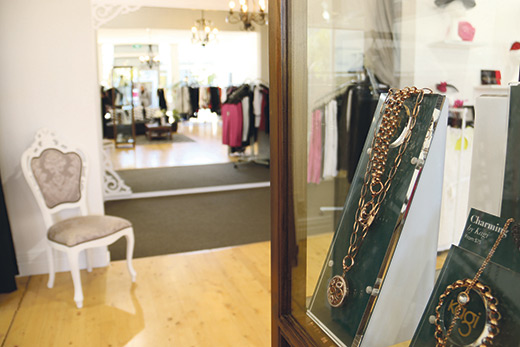 Subscribe to our weekly Newsletter
Email: