It's the ideal situation for mums – your children are well-cared for, getting some good social stimulation and exercise. And you can go and have a coffee, get a sports massage, or have a workout, comfortable in the knowledge your children are in good hands.
Aspire Health and Sports centre in Bethlehem has started children's classes where kids can exercise and give mum a bit of free time for her own workout.
"It's called Born to Move and it's a Les Mills programme. It's designed for children by children and the age group that we are focusing on is three to five year olds at the moment," says Aspire's group fitness manager Ingrid Willett.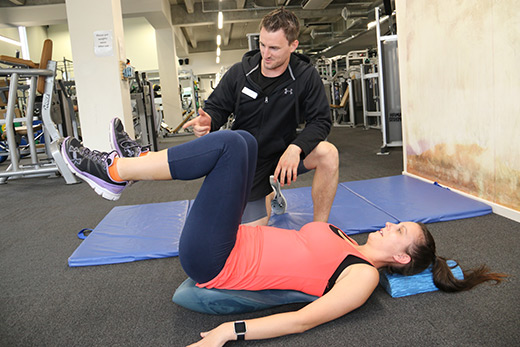 Ingrid and Anna Keogh team up to teach the children's class to get the little ones moving and grooving.
"It's a 45-minute class, and we start with a bit of a welcome and give them a fact on what's going to be in that class today or a fact about the body; like where is your heart, how can you feel that your heart is beating and what happens to your heart when you do exercise.
"It's a little bit of everything – dance, movement, imagination, exploration, balance, running, jumping, kicking, punching…all of those basic foundation movement skills that they need before they go onto school."
The idea is that mum can drop the kids off for some socialising and exercise, and she can have some time to herself to use Aspire's wide range of facilities for herself.
"In the first week some children were saying: 'Oh mum stay!' but we said: 'No no, mum's going to have a coffee or a workout or whatever'. By the second week we didn't have any of that," says Ingrid.
Aspire has a variety of exercise choices under the same roof, so whether mum wants to get a workout in the fully-equipped gym, go for a swim in the 25m heated pool, have a coffee or a facial, or even get that long overdue sports massage or physiotherapy appointment sorted, she can do it comfortable in the knowledge her child is only a few moments away.
But how do the little tykes compare to older adults in fitness class situations?
"I've taught adult classes for about 21 years and it's quite different," says Ingrid.
"It's a very different skillset obviously. You have to be really animated and your movements are big and your face is working really hard.
"Whereas when you're instructing adults there's lots of education and motivation and you're explaining specifically how their body should move and how they should feel it."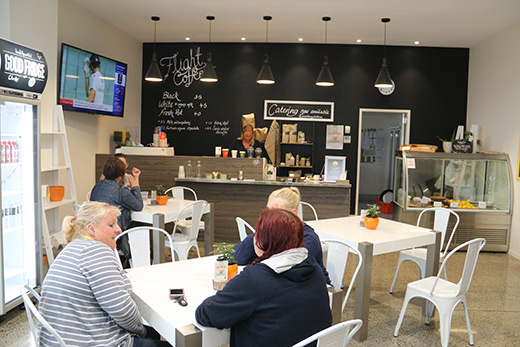 "I was surprised by the growth between the first week and the second week of the children's class, by what they remembered. They were requesting songs and characters from the week prior," says Ingrid.
"You know, sometimes they don't seem that engaged or they might be doing their own thing a bit – which they do at that age, they don't follow everything or they go off on their own tangent – but it was surprising how much they remembered about what we had done."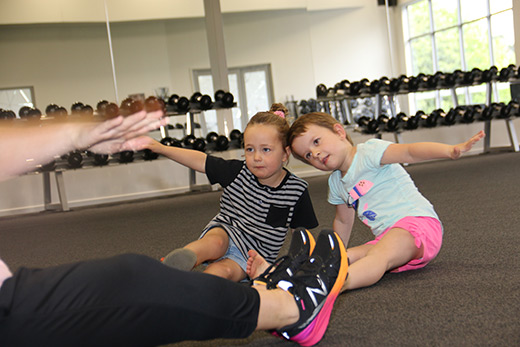 Ingrid says some that might struggle with coordination may be better at something else – like imagination or jumping. "We don't ask them to do things that are too difficult."
So mum, if you need some pampering or want an hour to work out in peace, contact Aspire for more information on 07 579 3993.
Subscribe to our weekly Newsletter
Email: