Are you taking good care of your body's biggest organ – your skin?
Skin Centre dermatologists Nicky Abbott and Susan Simpkin certainly hope you are.
"People forget that skin is actually a living part of your body," says Nicky.
The two dermatologists are new to Tauranga's Skin Centre, but they're passionate about protecting the skin.
Nicky says people who think the skin is merely a protective covering are more inclined to lie in the sun and not take care of their skin.
"The other thing is that people often worry about vitamin D but during these daylight saving hours you actually have enough incidental sun exposure to not have to go out of your way and take vitamin D supplements," adds Susan.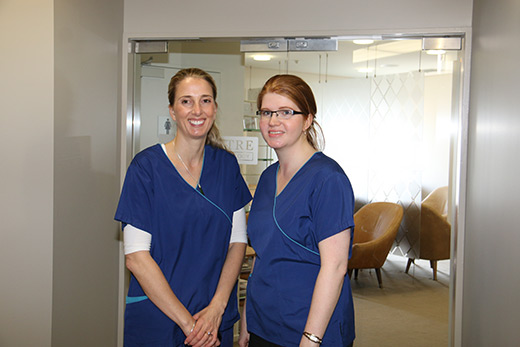 Both dermatologists cover a range of skin issues including rashes, blistering conditions, skin cancer, rosacea, inflammatory skin diseases and more, and have a world of experience between them.
Susan originated from South Africa, studied in Auckland, and worked in the United Kingdom before moving to Tauranga.
Nicky graduated from medical school in Dunedin in 2007, did additional training in dermatology in Brisbane and Liverpool before working in the Gold Coast as a consultant and finally moving back to Tauranga.
And with all of the traveling and different types of sun exposure, both Nicky and Susan are passionate about defending skin.
"Protect your skin from an early age, that's the most important thing. It's the cheapest and easiest way to look after your skin," says Nicky.
Being fair skinned and having red hair, Susan is aware of sun damage and the potential for skin cancer.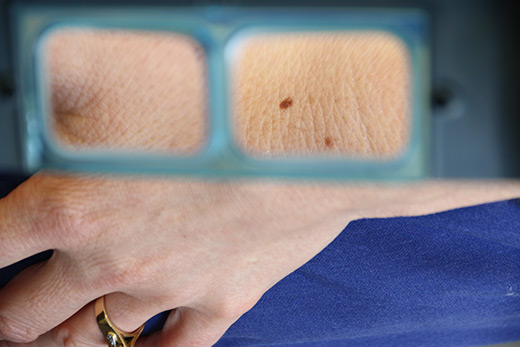 "I'm very passionate about looking after the skin and protecting yourself against skin cancer and I'm very aware of the risk," says Susan.
"Living in New Zealand you have to protect yourself, not just hats and sunscreen. It's things like shade cloths in schools and outdoor living areas being aware of the time that you are going out and doing things."
Susan says the Skin Centre has a range of high-end machines to ensure customers are getting the best service possible.
"We use dermoscopy as a form of early detection of skin cancers and it helps us by giving us early clues to skin cancer and making the decision as to whether something needs to be removed or not," says Susan.
And to protect your skin in the best possible way, Susan says wearing an appropriate sunscreen for you, depending on your skin type, is important.
"So if you have sensitive skin you'll be looking at fragrance-free products, if you have fair skin you'll be looking at SPF 50-plus, acne-prone you're looking at oil-free, non-comedogenic products, and actually protection from the sun is better with clothing than with sunscreen."
So for the best care for your body's biggest organ, the skin, visit Nicky and Susan at the Skin Centre.