From the beaches of Indonesia to the beaches of Bay of Plenty – the shells of a decorative piece have travelled more than 7000 kilometres to end up in StyleXLab in Tauranga.
The gorgeous handcrafted Christmas tree adorned with white shells now sits in the window at StyleXLab on Spring St.
Tonimarie Hood spotted the festive design, and other Pasifika-inspired décor, during an international buying trip to Indonesia.
"I absolutely adored them," says Tonimarie.
"The feathers and shells on the designs add a really unique element that complements our lifestyle here in the Bay."
The design team at StyleXLab source original quality items from around the world. "We handpick beautiful pieces using highly skilled craftsmen to create a StyleXLab product that's not only beautiful but has longevity," says Toni.
By collaborating directly with talented artisans within New Zealand and around the world, Toni says StyleX.Lab is honoured to offer and share unique and distinctive pieces to the Bay community.
Toni believes a home should reflect who you are, what you love and the places you have been.
In the hub of Tauranga CBD in Red Square, StyleXLab is more than a brand – it's a modern lifestyle concept store with the ultimate goal to design distinctive beautiful furniture, art, fashion and homewares using natural materials.
What they love is to be creative and imaginative, providing something a little bit different in the hub of the CBD.
And they've been to plenty of places! Giving a true Pasifika feel, the store's textural and organic distinctive black and natural palate reflects this.
The creative space houses a collection of original art, homewares, fashion and furniture with wow factor. "We've thought a lot about buying pieces that can be used in many ways, including wooden stools."
StyleXLab is also showcasing a designer range of stone composite bathware by Unique, which is designed to transform the bathroom into a sanctuary.
Unique is manufactured from recycled marble and has a minimal impact on the environment.
"It is created using a patented stone composite formula which requires no sealing or treatment during its life, allowing designers to create eco-sensitive bathrooms featuring stone bathware."
There's abstract artwork on the walls, in both colour and black and white – and quality homewares decorate the tables. "The beautiful Italian marble top tables are some of my favourite pieces and are exclusive to StyleXLab."
Some are pieces we're familiar with and others are customised pieces designed in-house.
There's a masterpiece in the making when Life+Style visits the Spring St store.
Toni's been busy creating another original art piece in paint.
StyleXLab is a place for invention, creation and experimentation using quality products.
"They're original artworks that transcend into interior homewares, designed by us, to compliment your living spaces," says Toni.
"They're signature pieces with the X factor,
little pieces of pleasure to enhance your own individual style."
And Toni believes style is an individual process that's forever evolving and changing. "StyleXLab is a laboratory for experimentation and creativeness we are evolving slowly working with key people to create our signature pieces seasonally.
"We design and can customise pieces in-house to work within your existing living spaces and achieve individual looks, intended to celebrate the beauty of natural, sustainable materials and the 'perfectly imperfect' nature of products that have been created by hand."
To explore what StyleXLab is all about, visit the Spring St store, or shop their online store.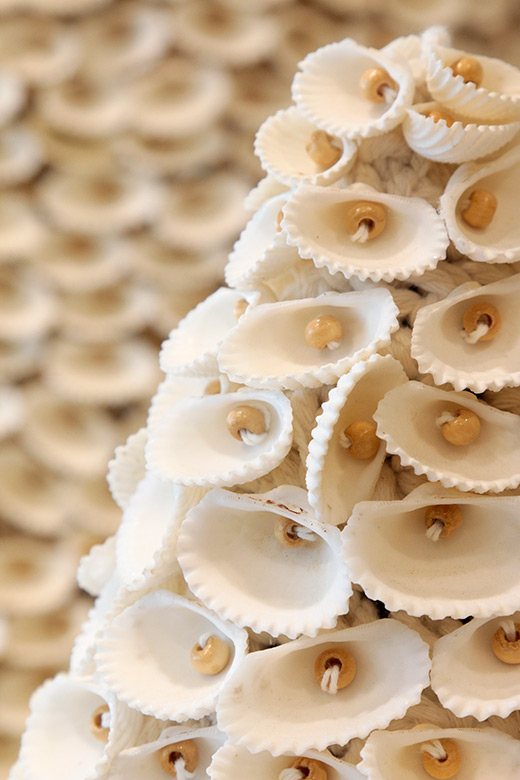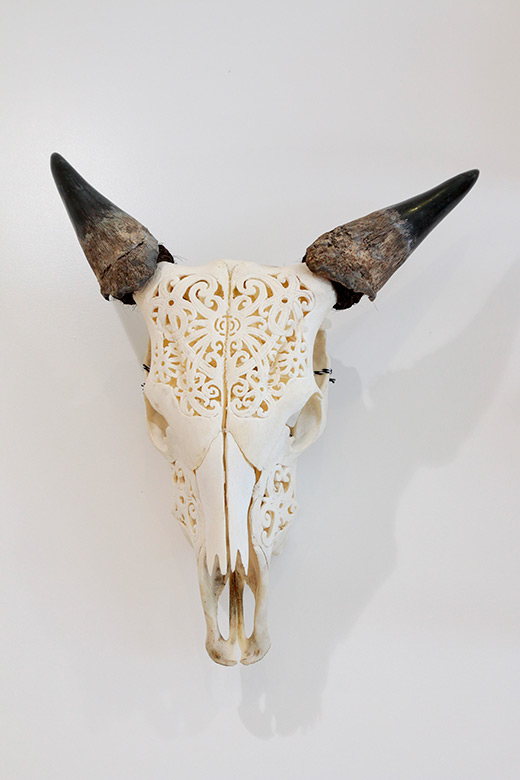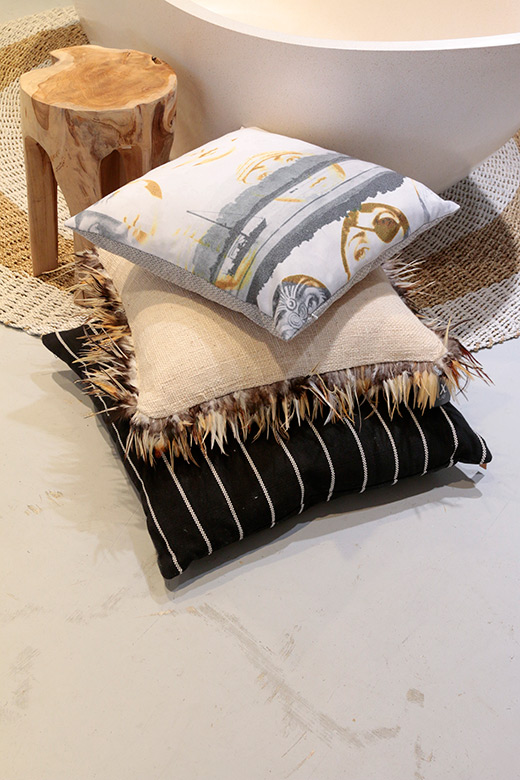 Subscribe to our weekly Newsletter
Email: