Tauranga mothers may not realise it, but they're paving the way for birthing mums around the country.
The city's own primary birthing centre, Bethlehem Birthing Centre, has been a hit with mothers and families since it opened in November 2014.
The centre celebrated the milestone of 500 babies born in August, with hundreds more mums receiving post-natal care.
The support of the birthing centre by mothers and midwives alike has not gone unnoticed, and now Bethlehem Birthing Centre is the blueprint for more birthing centres around the country, says founder Chloe Wright.
"Bethlehem Birthing Centre has always been a labour of love," says Chloe.
"Our driving reason to open the centre was to give Tauranga mums another choice of where and how they want to give birth. Previously they had the options of hospital or a home birth, but nothing in between.
"The centre is for women having low-risk births without intervention – and we've found that our mums have completely embraced the concept. The LMCs (lead maternity carers) have been so supportive too – we couldn't have done it without them."
Chloe opened Bethlehem Birthing Centre under Birthing Centre Ltd, which is funded by Tauranga-based Wright Family Foundation.
And after the success of the Tauranga centre, new birthing centres are being built in Palmerston North and Lower Hutt, with more planned around the country – and Bethlehem Birthing Centre is the inspiration.
"Mothers in other centres without birthing units have seen what we're doing at Bethlehem, and are wanting the same service," says Chloe.
"We have women from other towns and cities emailing us saying: 'Can we have this too?'
"We're so proud that Bethlehem Birthing Centre is making an impact."
With its quiet, sound-proofed and private rooms, beautiful high tea service and intimate post-natal care, some mums have difficulty believing there has been no cost to them.
Bethlehem Birthing Centre achieves that thanks to funding from the Wright Family Foundation, to covers the shortfall from district health board funding to ensure the service is free and accessible to all New Zealand residents.
Why is this important? For Chloe, it's a passion for spreading the message about primary birthing to all women.
"It's about empowering women to have the benefits of a natural birth," Chloe explains.
"We support women in the choices they make, and we want them to know that they do have a choice about how they birth. Trust your body – it knows what to do.
"Giving birth is a milestone in the life of a woman – it's a moment she will remember forever. That's why it's so important that she has the opportunity for the birth she wants under the care of her supportive Lead Maternity Carer."
Primary birthing offers many benefits to both mother and baby, including fewer interventions, shorter labour, faster recovery and facilitating breastfeeding.
Supporting primary birthing is part of the Wright Family Foundation's imperative to raise awareness on aspects of life including the importance of pre-natal health, breastfeeding and the first 1000 days of a child's life.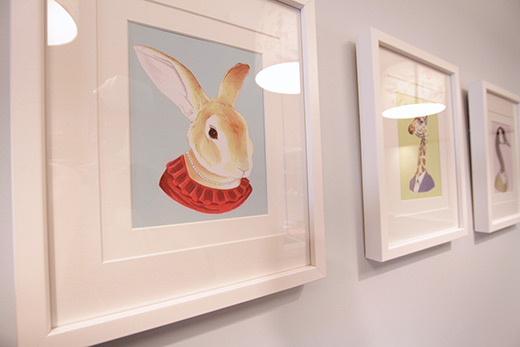 "Understanding the 'why' and 'how' can make a vast difference to outcomes," Chloe explains.
Offering comprehensive post-natal care in a gentle and nurturing manner is a key focus of the centre – all with the aim of giving each baby and mum the very best start in life together.
That means delicious and nutritious meals, support with establishing breastfeeding, and making sure mums feel ready to take their baby home.
"Everything is done from a place of respect, kindness, nurturing and warmth," says Chloe.
"Those first few days of a baby's life are so important for bonding, and we support not only mums but also partners and families."
Mothers typically stay three nights after giving birth at the centre, but can opt to receive ongoing help with breastfeeding after they've gone home.
"The birthing centre's approach to women's health is very holistic, involving women's whole families. We recognise it takes a village to raise a child."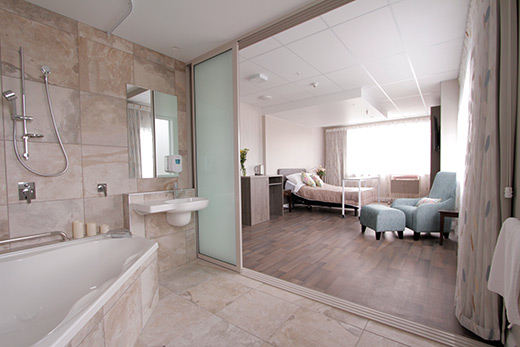 Subscribe to our weekly Newsletter
Email: