Mount Maunganui's Melanie Jayne had a choice to make. A fantastic career opportunity in Auckland, or summer fun with son Ezekiel Bevan.
It wasn't a tough choice. "For me, as a mother, family time is more important than any job. He's 14 going on 18, and I'll never recapture a summer with him at this age if I lose it.
"I'm holding on to the younger years when he still needs me."
Choosing Ezekiel over work continues a lifestyle trend for the woman who moved to the Bay of Plenty in 2006 from land-locked Palmerston North.
"My agent [Tanya Horo from Bay of Plenty Actors] has always said to me I would get more work if I was in Auckland. I'd get bigger opportunities, and more film and TV opportunities.
"But I'd rather have lifestyle than fame and riches. I manage to get my fill of industry work, and still be able to live in a place I love."
It does mean the "industry work" needs supplementing, so Mel works part-time at a local surf shop. It's the ideal job for this self-described mermaid. "I love being close to the water, and getting out in the ocean."
It's also a great way to keep up with the play with the youngsters. "They keep me up-to-date with music, fashion and what's trending."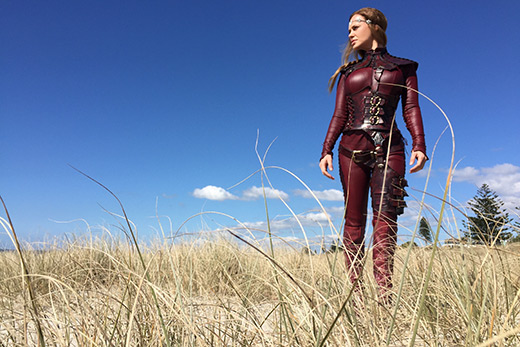 Mel started modelling in her early-20s, after seven years in the IT industry. She was earning good money, but this creative woman was feeling stifled in the corporate world "One day I woke up and thought: 'You know what, I want to be doing what I love – which was acting'."
Getting started was a challenge for someone without the necessary experience to produce a portfolio, so she applied a little Kiwi ingenuity. "I wrote my own schizophrenic-themed short film, helped produce it, and acted every character so I could show versatility."
Using the short film as a calling card worked. "I sent it to one of the top agents in Auckland, and she agreed to represent me. I did a few TV commercials, a feature film, a web series, and a lot of international work."
She spent a week in the United States filming the music video 'Racks' for rapper Won-G, has been to Bali for shoots, done producing work and TV commercials in Australia, and is soon to be the new social media face of the Motor Trade Association.
"I think people who struggle to change a tyre can identify more readily with me than with Greg Murphy," she jokes.
She's also the cover model for the latest novel in 'The Khalada Stone' series by Russell Meek, 'A Dark Heart Rises: Part 1'. Russell is another Mount Maunganui resident who's chosen lifestyle over business opportunities.
Visit Melanie at: www.instagram.com/melaniejaynenz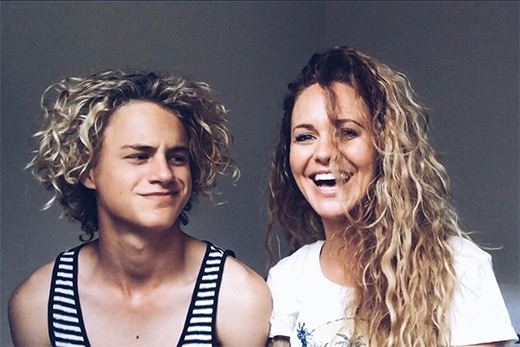 Subscribe to our weekly Newsletter
Email: