You know them, they're familiar.
They've been with you for a while now – in your home, your friend's home, your office, school or hospital. Gerrand Floorings has been underfoot for more than 30 years.
Gerrand Floorings' Leanne Rich says they're the leading flooring specialists in the Bay of Plenty – and their success hasn't gone unnoticed.
"Yes we're celebrating 30 years, yes we're local and we're locally owned and operated so we're an independent, but more than that we're leaders in the industry in the Bay in that we've won more awards than any other flooring retailer," says Leanne.
"We're pretty much the premium brand to come to in the Bay if you are shopping for flooring.
"We're picked by the leaders in the industry to carry their brands, and we carry brands that other stores don't have, together under one roof," says Leanne.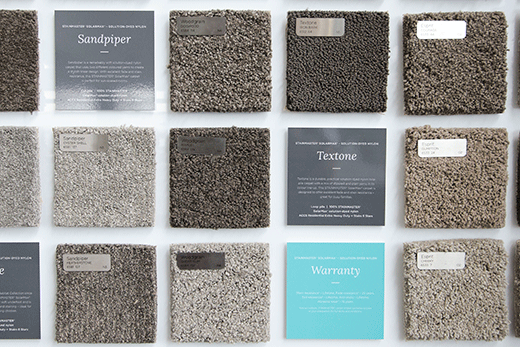 "We often find that when suppliers are looking at new products, or how products are working, they ask our team's advice and feedback. There's a really valuable innovative relationship."
From success in national awards to success in the showhomes, Gerrand Floorings has won six national awards – as well as the prestige of flooring 13 homes, including the Bay of Plenty supreme winner entered in last year's Master Builder Awards, consistent with previous years.
"We're extremely humbled to be the preferred choice for floorcoverings of the large number of quality builders and designers in the region, possibly having the biggest builder and designer portfolio in the Bay," says Gerrand Floorings' Tony Rich. "We like to share and showcase this work and the quality homes and finishes on our website and in social media."
"We have the awards as well as the service and product ranges including premium and exclusive products," says Leanne.
"When asked why we are doing so well it's an old cliché, but our service delivery comes through time and time again in the research we conduct and the feedback our customers and ongoing clients give us. Our team is empowered to make decisions and with Tony and I active within the daily operations of the business our team ethic is strong."
Whether you need carpet, sisal, timber, laminate, vinyl, cork or anything in between, Gerrand Floorings can help walk you through the process.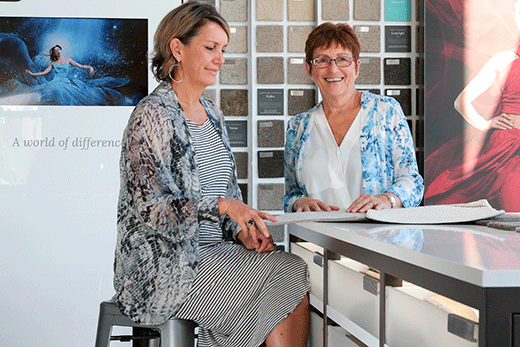 "A full service is what we specialise in. We do everything from the initial product advice and selection through to installation and after service. We're experts in our field so we keep abreast of trends and new innovations, ensuring you get the best options for your home."
With a large team of both in-store and on-site consultants and their project installation teams, Gerrand Floorings has a wealth of knowledge that they are ready to share.
Their showroom in Hewletts Rd is packed to the brim with flooring options and sample swatches and it's a great base to plan your space from bringing your ideas or other interior samples with you.
"We work with a lot of interior designers – they come to us because of our range and on hand advice. They can use us as a consult space for their clients. Our space is their space," says Leanne.
"So should you be utilising the services of an interior expert, we work alongside to help you pick the best flooring for your home."
And if you're looking at something more unique for that finishing touch in your home, Leanne says custom work is entirely possible.
For the best flooring and the best service, pop into Gerrand Floorings in Mount Maunganui.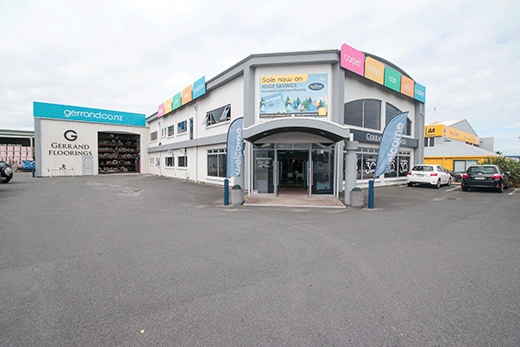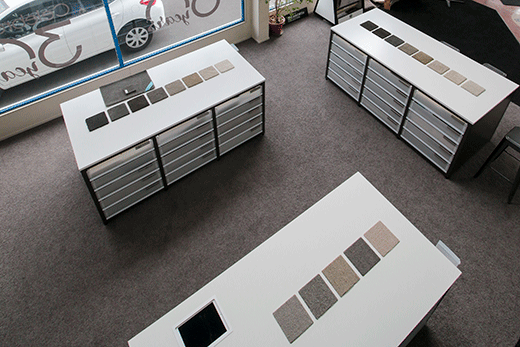 Subscribe to our weekly Newsletter
Email: