Pies, pizzas, roast beef, a crate of fresh produce, bagels, international sweets, 20 dozen eggs, a sack of bakery food, 20 2L milk containers; all packed high into four full trolleys – and that's just today's haul.
All from one supermarket, in one day.
Good Neighbour is at it again, and this time staff at Countdown Bureta are doing their part.
Volunteers at the not-for-profit organisation visit local supermarkets every morning to collect food the supermarkets can't sell anymore – slightly out of date, ugly fruit and vegetables that are not up to high-selling standards and clearance items – packaging it up and giving it away to organisations who need it most.
Countdown Bureta staff are chipping in, donating as much as they can every day to help those in need, along with other supermarkets in Tauranga.
Good Neighbour Food Rescue manager John Paine says supermarkets getting on board to help feed the hungry is a great way to cut down on food waste.
"As produce is continually deteriorating from one day to the next, Countdown do a cull, and the produce that doesn't meet the 'good enough to sell' standard is donated," says John, who notes it's still quality food.
"It's the stuff that is in most of our fridges at home," says Countdown Bureta store manager Dwaine Geddes.
And Good Neighbour volunteers do a check on the dates to ensure everything meets their food safety policies.
It works like this: Countdown Bureta staff go through the store and pick out the items that don't meet the selling standard – it might be a wonky carrot, a bruised banana, or a slab of meat that is due to expire in the next few days.
These items are collected, sorted and stored overnight at Countdown. Each morning during the week, Good Neighbour volunteers drive their chiller truck in, pick up the food, and drive it back to their sorting warehouse.
"It's sorted by our team by 1.00pm, and it's all picked up by 2pm. We do about a tonne a day," says John.
"We distribute it on the day, and about 90 per cent of it is gone within a day."
Countdown Bureta storeman Jeff Ward, who instigated the initiative at Countdown Bureta, is 100 per cent on board, saying it's made a definite change to the amount of food they can now donate.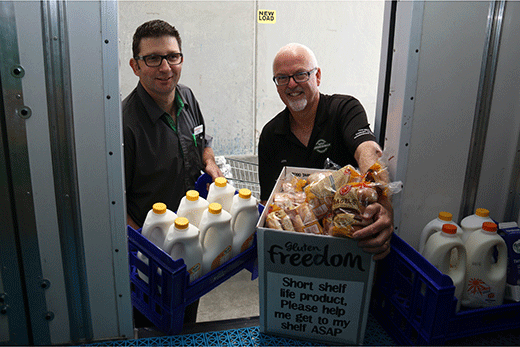 "We've always donated dry goods, but the change to being able to donate fresh is huge," says Jeff.
"Chilled, frozen, produce, milk, that's the huge change."
Jeff proudly shows us a large slab of roast beef, saying: "This is a prime example of the things we're now donating. This would feed a family for a long time."
Good Neighbour volunteers are able to pick up most of the food that would have previously ended up in landfill or would have gone to the pigs. And though they don't do pickups over the weekend, Countdown Bureta hold the food that will last until Monday.
"We don't waste meat over the weekend; we'll freeze it. If there's stuff we can hold over the weekend we do," says Jeff.
"We try to save everything we think that can still be used."
"It's a benefit to us to support Good Neighbour, it's a win-win situation," says Dwaine.
Good Neighbour is supplying food to 45 different organisations in need. To get involved visit www.goodneighbour.co.nz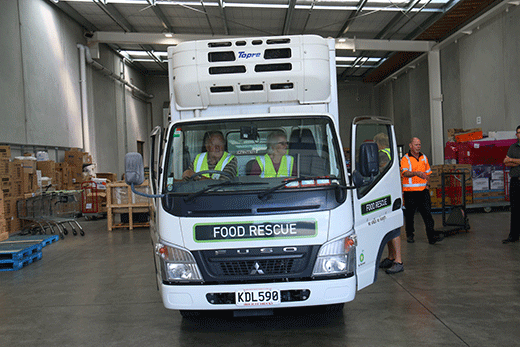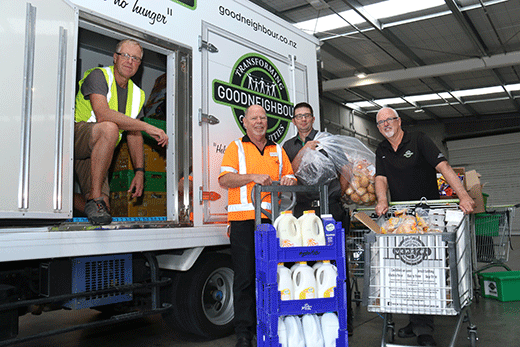 Subscribe to our weekly Newsletter
Email: