Lovers of James Atutahi's carvings are in for a treat when Dry Dock Cafe shows a new exhibition of his work this month.
Growing up in Maketu, James's family also originates from Northland, as his mother is of Nga Puhi and Ngati Hine, from Pipiwai. At the age of 12, James learned to surf, and his love of the ocean features predominantly in his carvings.
His work comprises paint on carved wood. His early pieces were inspired by surf designs and traditional Maori art. Over time his ideas have evolved and more recent designs are an eclectic mix that owes much to his love of the ocean and the spiritual beauty of contemporary Maori art.
James carves with native timbers, and has been inspired by artists Todd and Dan Couper, Tawhai and Tania Rickard, James Tapiata and Jason Porter.
James first started carving while serving a prison sentence in his early 20s. The only materials available to him to learn with were MDF and shoe polish. He has continued using these through his life and created portraits carved into the board, blackened them with a variety of shoe polish colours to create unique effects.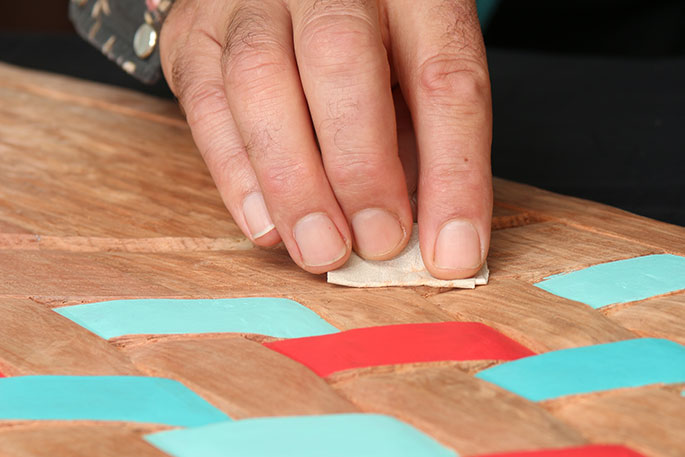 He has been working solely as a carver since 2004 and finds living at Mount Maunganui a great source of inspiration with the beach nearby. He works from his garage studio and provides stock for 11 galleries throughout New Zealand. His carvings have been exhibited in the Miles Art Award, the Rotorua Museum Art Award and the Mazda Art Award.
Recently he travelled to South America where he was inspired by a flute, reminding him of the Maori koauau. He bought it, as it reminds him of early links between Maori and South America, from where the kumara originated. He also spends time in Bali but finds his greatest source of ideas from his own heritage and culture.
James's latest kopapa (surfboard) works feature a combination of koru and harakeke symbols and designs synonymous with his earlier works. All pieces are individually hand carved and have a rich textured surface enhanced by the use of different timbers and chisel types. Each harakeke weave is meticulously finished and represents hours of work. Most are finished with an acrylic painted detail and sealed with an oil and beeswax mixture.
Due to the nature of timber not all pieces can be recreated exactly the same. Though similar, each piece has its own identity. The exhibition runs at Dry Dock Cafe
during June.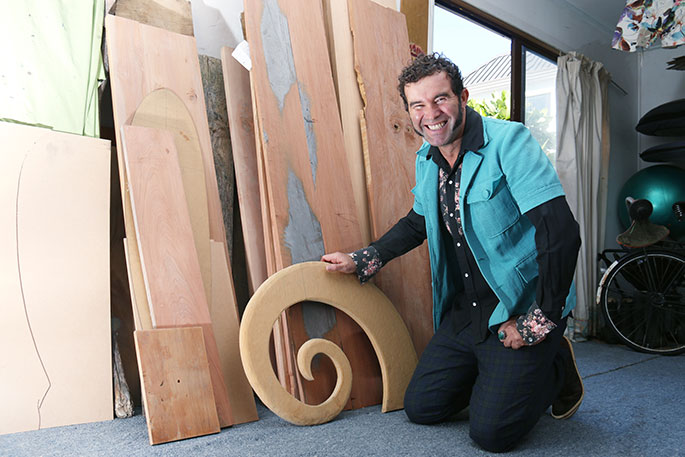 Subscribe to our weekly Newsletter
Email: