Cumhur (Jimmy) Akbaba's shisha pipes decorate the counter above his desk.
A Turkish water pipe, also called nargile in Turkey, the pipes allow people to smoke flavoured tobacco as it bubbles through water.
Watermelon, grape, blueberry and liquorice are just some of the variety of flavours available. Above the pipes are jerseys from visiting Sevens Rugby teams, signed by the players of Japan, Canterbury, Samoa, Chiefs, Auckland Blues and the Highlanders.
"They've all been here," says Jimmy, co-owner or Turkish Delight at Mount Maunganui with his New Zealand-born Cook Island wife Lania.
It all started when Christian Cullen, Tana Umaga and Jonah Lomu kept coming in to Jimmy's Wellington restaurant.
"That's how I started following rugby. When I first saw the game I thought it was so strange. People running into each other."
On opening his restaurant at the Mount, Gordon Tietjens brought his sevens team in.
"I keep them healthy. They train at the Mount.
"They eat here."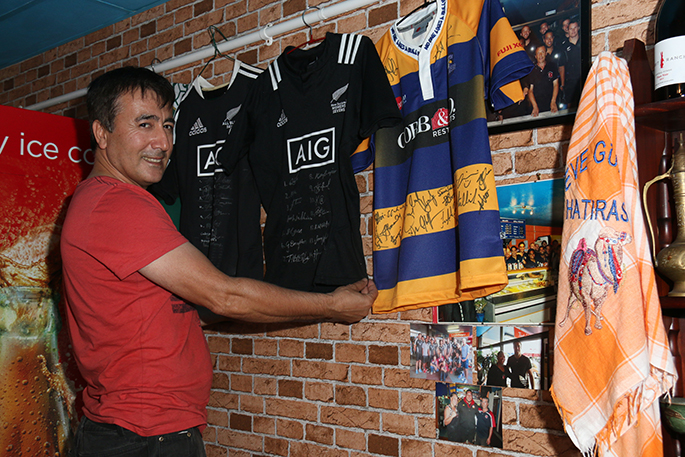 The Samoans perform hakas in his carpark, and often he's swamped by team members taking group photos for social media. When the NZ Sevens won the World Cup, they brought it in to show Jimmy.
He learned Japanese and chats fluently with the Japanese players that come over to train with the BOP Steamers.
The players sit down to a choice of kumara and courgette with feta fritters, falafel, spinakopita slice, chicken with spinach and feta lasagne, dolma, moussaka, turkish delight, and apple tea, along with the standard doner kebabs, iskender kebabs, salads and grill kebabs.
Dinner can be polished off with carrot cake, mixed berry and white chocolate cheesecake or chocolate mud cake each served with cream or yoghurt.
All the food is prepared fresh on site.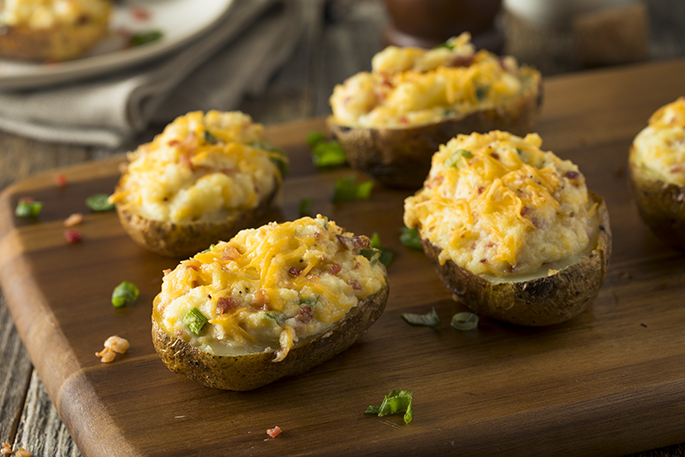 Lania invented their famous Mediterranean stuffed kumara.
"She is so very creative," says Jimmy. "Before kumara she tried a lot of different things, but people like the kumara."
She's also developed her own secret recipe for moussaka, as egg plants are difficult to come by during the year.
Jimmy's been living in NZ for 27 years. He is the youngest of four brothers, his oldest brother runs the Nelson restaurant. Every two or three months Jimmy goes to visit him. The other two are doctors in Turkey.
"In early 1998 there was war in Kuwait. I decided to come to NZ and it became my new home."
On arriving in Wellington, he eventually found work doing dishes after going to a Turkish cafe for coffee one day. He worked there two years, learning food preparation and cooking, and then moved to Nelson opening up three of his own Turkish restaurants in Nelson and Wellington.
Eleven years ago he made Tauranga his home.
Jimmy and Lania have been together 13 years, meeting in a restaurant on The Strand.
Both chefs, they decided to open their own restaurant.
"When I first came to NZ, not many Kiwis were trying Turkish food, but New Zealanders are very open-minded people."
For a month of the year around June, Turkish Delight closes up shop for three weeks and Jimmy sends all his staff on holiday. He and Lania catch up with family in Jimmy's home town Bodrum, which is on the West Coast opposite the Greek Islands.
It has a similar climate to Tauranga and booms to four million people over summer.
Three years ago during a rain storm the restaurant was flooded out and he had to wait three months until it dried out. He thought he might lose his regular customers but from the first day opening again everyone was back. Including the rugby sevens teams.
Subscribe to our weekly Newsletter
Email: