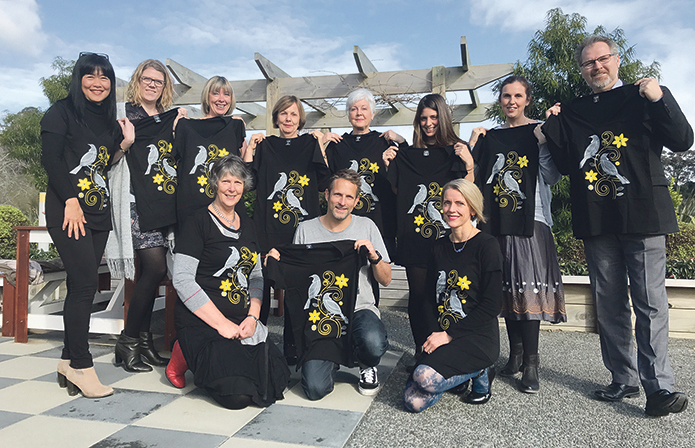 Greg Straight is an Auckland-based artist and illustrator who spent his childhood drawing, surfing and spending his summer holidays with his family in Papamoa.
"My aunty and uncle used to live on Papamoa Beach Rd and I have so many great memories from those days. Papamoa is truly a magical place; it's where I first started surfing back when I was about 12 and I've been visiting regularly ever since."
Greg has a signature style that sets him apart with a confident 'Kiwi cool' aesthetic and a laid-back vibe.
He creates bold, colourful graphic prints with a cheeky take on Kiwi culture. He often takes inspiration from New Zealand's native bush, the beach and summers gone by, resulting in a modern, relevant body of work.
Two years ago Greg's mum Angela and her partner Brian decided to leave Auckland and move to Papamoa to live out their twilight years walking along the beach and traveling the country in their campervan. Only 10 months later Angela was diagnosed with pancreatic cancer and was taken into the Waipuna Hospice a few weeks before Christmas 2016 after a nasty turn. Greg and his family spent many weeks visiting and comforting her there. Sadly she passed away in March this year.
"The Waipuna Hospice staff made us all feel so welcome," says Greg. "And although it was a very difficult time the kind people working there did everything they could for mum. All the family are eternally grateful.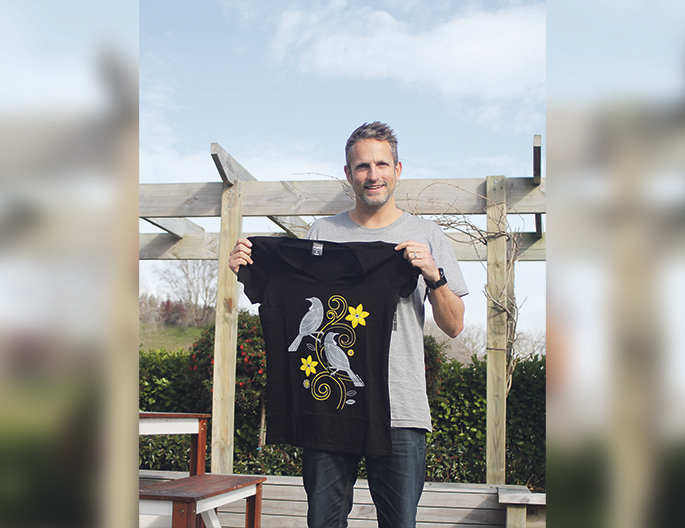 "I wanted to help in some way and when I was asked to donate an artwork to a charity auction here in the Bay of Plenty I jumped at the chance and donated three.
"I was stoked that they raised $9000 for Waipuna Hospice, a homeless shelter and meth education in BOP schools."
Back in Auckland Greg spoke to iconic t-shirt company Mr Vintage and said he'd like to help and create something special for Daffodil Day. He designed two t-shirt prints with 25 per cent of all sales going to The Cancer Society.
"I know first-hand how painful and upsetting it can be to see a loved one with cancer.
"I spoke to Rob at Mr Vintage and he couriered me 16 tees, so on my way to Papamoa I visited Waipuna Hospice and gave the staff the box of t-shirts as a small way of saying thank you."
Greg's Daffodil Day t-shirt focuses on a tui sitting on a koru and is available on the Mr Vintage website www.mrvintage.co.nz search 'cancer'.