Silks, satins, merino, nightwear, swimwear and lingerie. And a dressing gown heaven.
It's 50 years since Langtons Lingerie opened in Grey St.
Delys Williams has owned Langtons, a specialist lingerie and swimwear store, for 10 years. Before that the Watsons bought it off Lois and Bruce Langton who originally set it up.
These days Delys finds herself fitting generations of women who have all had the Langtons' experience.
"I really like people and making a difference in their lives," says Delys.
"I love the fact that people can come in here and go away feeling really confident and happy with themselves."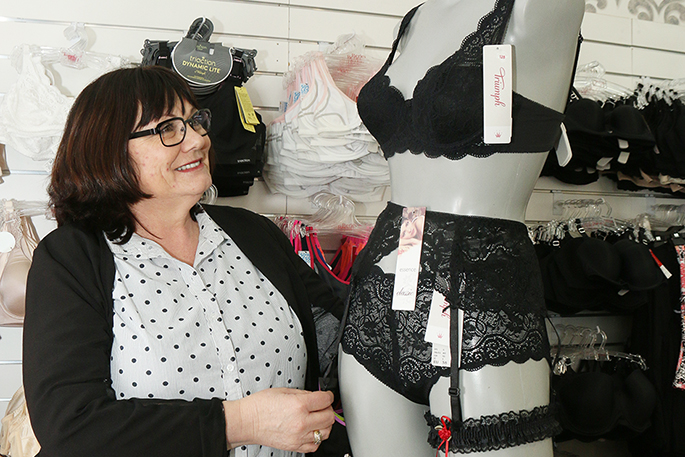 Delys Williams
On asking how they fit bras for their customers, Delys's eyes twinkle.
"I have magic eyes, we don't need a measuring tape. The reality is I know our stock and how the product fits."
It's more than just having a finely-tuned and instinctive ability to size women. "I take pride in thinking I find the right product for the right person," explains Delys.
"We are always problem-solving. I get to know my customers really well, so it's really personal. I believe my business is successful because it's about mutual trust and respect."
The customer base goes beyond Tauranga, with women coming from the far north to the deep south.
A strong loyalty programme enables a recorded reference point for easy referral to check previous fittings, sizes and styles. "Shapewear is popular," says senior shop assistant Bonnie Zinsli.
"They may be going to a wedding, so we give them something to wear underneath that smooths them out.
They bring in their outfits and we shape it from there."
Delys agrees.
"A good fitting bra and shapewear makes a huge difference to the silhouette of an outfit."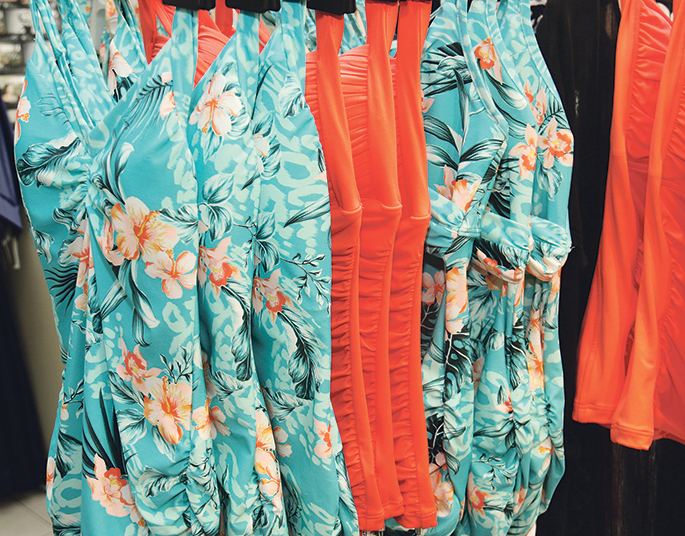 Specialising in swimwear is another key point of difference for Langtons, says Delys.
"One-pieces, tankinis and bikinis go out the door so fast, even in winter."
"A lot more people are travelling overseas in our winter months," says Bonnie. "Our clientele have figured out it's best to get their swimwear before they go rather than spend time looking while on holiday."
The travel habits of their customers also means Langtons stock winter and summer sleepwear across both seasons.
Delys feels humbled by the people she meets daily.
"We form strong personal connections with our clientele. They bare their body and they bare their soul and form a deep trust with us. We do our best to help."
Approachable and real, supportive and trusted. Amid a dressing gown heaven.
Subscribe to our weekly Newsletter
Email: