You can get the kitchen of your dreams without the hassle and fuss of a complete replacement.
If your kitchen is functional, why re-design it and go through the stress of weeks of work to completely overhaul it?
Instead, give it a makeover!
The team at kitchenmakeover.co.nz in Tauranga can take your old kitchen and make it look like new again with simple techniques that take the hassle out of
kitchen renovations.
Barry and Rosalie Pearce recently had their 90s-style kitchen made over to bring it into the 21st century and make it a key piece of their home.
"In our particular case it was a renovation," says Barry.
"It was the cabinetry, all of the drawers and doors were taken away and sprayed.
"That was an easy process; they were practically unmarked and the colour had just gone out of fashion."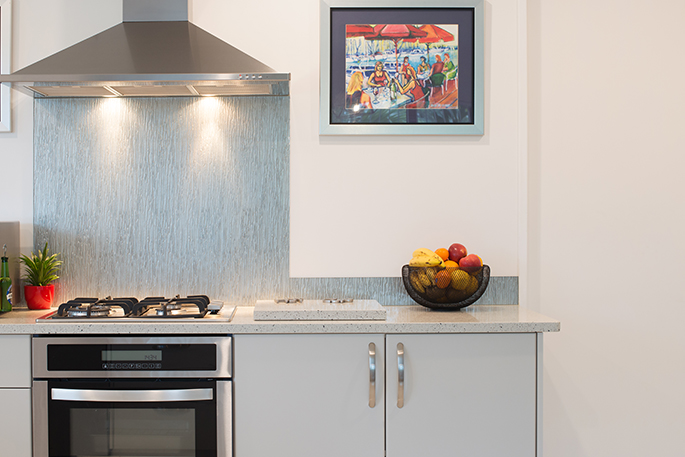 Barry says the team at kitchenmakeover.co.nz were great to deal with – professional, knowledgeable and helpful.
"They sent a colour consultant around who was very helpful and she gave us some good insight. The team that came over here and did the work were a bunch of characters – they were a good team and they were very professional," says Barry.
"It all fit in quite well, with no dramas."
The team at kitchenmakeover.co.nz has more than 20 years' experience in kitchen restorations and can help transform your existing kitchen into a kitchen dream.
With extensive knowledge in current kitchen style and fashion, the team at kitchenmakeover.co.nz can update your drab kitchen quickly and economically.
And the makeover has made a difference to the feel of their home, says Barry.
"We're enjoying our new kitchen – it's still a kitchen but it's nice and it's made a big change. The kitchen in our case is quite a big kitchen, but the makeover has made it look even bigger – it's lightened it up and opened it up appearance-wise.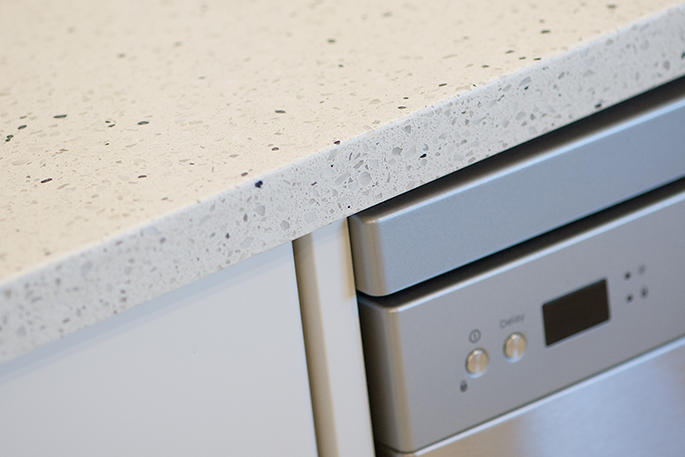 "The cabinetry that the guys took away, I'm really impressed with the finish – it's like a motorcar finish to touch.
"It's a really nice job, that's one of the highlights of the job," says Barry.
"It was the quality of the finish that they managed to get on those doors
and cupboards."
The team at kitchenmakeover.co.nz can rejuvenate your kitchen using two-pot lacquer in any colour that you're after – they can even match a specific colour for your kitchen if needed. The Pearces also updated to a stainless-steel Nebraska 800-10 sink and Varsi brushed nickel handles from the Heritage Hardware collection. Complementing the satin-finish Resene Triple White Pointer on the cabinets, the Pearces chose a Pacific Quartz bench in Pebble Sand. kitchenmakeover.co.nz offers several benchtop options ranging from laminate to granite to quartz, and they project manage the entire makeover - including coordinating trades - at no additional cost.
kitchenmakeover.co.nz went above and beyond, says Barry, and he's happy with the quality of the finished work.
"They've done a good job. All of the doors and cupboards had a Rimu trim around the edges, but they've managed to sand those out and spray over them so they no longer exist. The workmanship on those cupboards and doors is quite remarkable really."
So if you're thinking you have to replace your kitchen, why not get in touch with the team at kitchenmakeover.co.nz and talk to them about improving the kitchen you already have.