I had been looking forward to our lunch date with Dan Shea from Mills Reef for a while, having heard a lot of talk about the new 'Bespoke' range of wines. I am pleased to say, it was totally worth the wait!
As always, perfect location, perfect food, perfect wine!
The new range of Mills Reef wines is positioned between the iconic 'Elspeth' and ever popular 'Reserve' ranges. The 'Bespoke' range was inspired by a desire to offer exciting quality wine experiences that venture from the norm.
Being abstract and tailor-made, Mills Reef General Manager Nick Aleksich says "it was befitting to bestow this special range of wines with the name 'Bespoke'".
Of the winemaking, Mills Reef chief winemaker Tim Preston says "there are no firm rules and the inspiration for each wine can have entirely different foundations, but all will offer something different and exciting".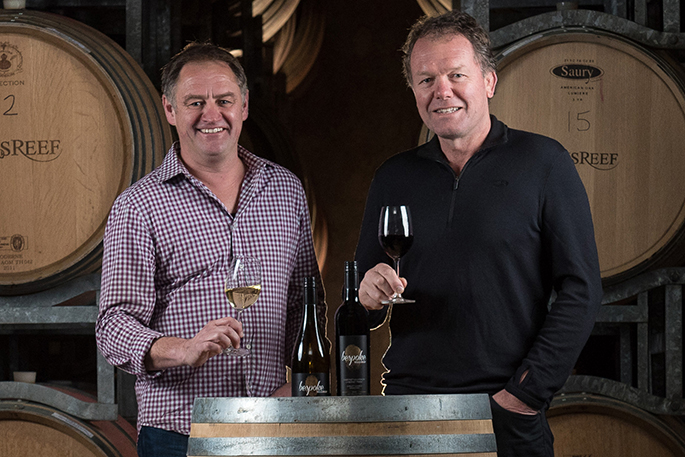 It was a privilege to try two wines from the inaugural annual release of Bespoke.
The first being 2016 Bespoke Chardonnay, which follows a nostalgic bent harking back to old-school styles of yester-year where voluptuousness, generosity and richness are hallmarks. This wine is a breath of fresh air, one of the best chardonnays I have had in a very long time, and it definitely has become a firm favourite! It went particularly well with my very tasty pork belly. Sumptuous and intense, yet beautifully balanced, with just the right amount of delicious toasty oak. The white stone fruit flavours and creamy butterscotch notes shine through.
In order to taste all of the deliciousness in this wine, serve between 8-10 degrees.
The second wine is 2015 Bespoke Cabernets, an unconventional yet exciting premium blend of 63 per cent cabernet sauvignon and 37 per cent cabernet franc, fusing their respective strengths of structure and aromatics, creating a perfect symbiotic relationship.
The grapes were handpicked at ideal physiological ripeness and balance in April 2015 at 22.0° Brix. The fruit was destemmed, retaining whole berries which were cold-soaked for four days then inoculated with selected yeast. The wine was aged for 13 months in quality 68 per cent French and 32 per cent American oak (of which 39 per cent was new wood) with one gentle aerated racking.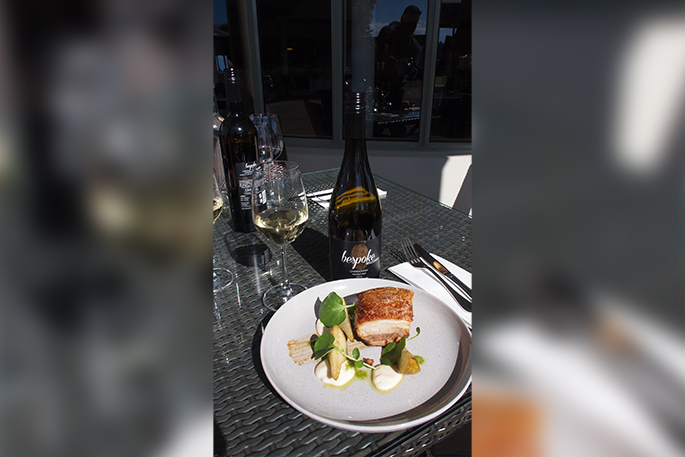 The final wine came together in July 2016.
If you are looking for the ideal accompaniment to serve with your favourite red meat dish at your next dinner party, then look no further than this wine!
The cabernet sauvignon and cabernet franc from the Gimblett Gravels winegrowing district come seamlessly together in this delicious fusion, bursting with blackcurrant and boysenberry fruits wrapped in a delightfully fresh violet perfume, complemented with subtle cedary oak and a lingering spicy liquorice finish.
The wines were launched in August and are available from selected fine wine stores and restaurants.
Subscribe to our weekly Newsletter
Email: