It matters that people fall in love with their city, says community development consultant Peter Kageyama.
"City centres are the psychic centres of places," he says. "Downtown is everybody's neighbourhood, so when downtown feels lively and vibrant the rest of the community feels lively and vibrant."
Internationally renowned for his work, Peter recently spent a few days with friends in Tauranga. He visited in 2013 and again in 2016, running 'Love your City' revitalisation workshops.
Following his 2013 visit, unusual activities popped up around the city centre, including yarn-bombed trees and seats, a chalk board in Masonic Park for people to complete 'I like it when…' and monthly 'Stranded Sundays'.
Painted pianos also appeared around the city.
At his 2016 Tauranga workshop Peter proposed the concept of creating 'love notes to the city' –making nice things happen like festivals and pop up-art.
He suggested the best ideas could be temporary art-focussed and collaborative events involving children, because children bring families.
Lillybeth Melmoth's 'Colouring Book City' ticked most of those boxes.
Encouraging people to make their city more vibrant and interesting was also at the heart of his message to about 200 New Zealand event professionals at the Taranaki 'Eventing the Future' conference this month.
"They are looking at the role that events play in community," says Peter.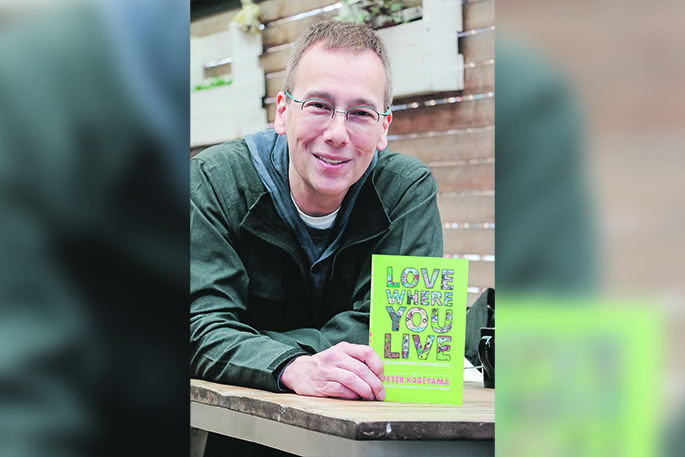 A year gone by
It's been a year since he was last here in Tauranga.
"Devonport Rd is looking livelier. And Mount Mainstreet - it's amazing! Very lively even in the off-season. By the time I come back again we'll see some new buildings, new architecture, and I think that will bring a lot of new vitality to the city centre as well.
"The city centre has the business and arts community and government headquartered there. You have to pay attention to the true heart of the city centre." Peter has written two books – 'For the Love of Cities', and 'Love Where You Live'. Since his last visit he's been running workshops around the US and Canada. He also got engaged and started ruminating on his next book.
"I'm starting to put some ideas together on paper.
"I think it's going to deal with this idea of emotional city building.
"Emotional intelligence is not just about how smart or technically savvy we are; it's our ability to relate to other people, have some empathy and sociability.
"Sometimes we get lucky and create those emotional spaces in a city as an afterthought. I'd like to bring that thinking to the forefront so that people are consciously thinking 'what do I want people to feel when they come into this place; when they come into this downtown?
"When you're thinking about that you build towards that, making it functional and safe but also making people feel happy and comfortable here, engaging with each other.
"Places are the people you meet. You go to a city and find people that you resonate with and you think it is the greatest place in the world. But cities are not necessarily built with the idea of people connecting with each other."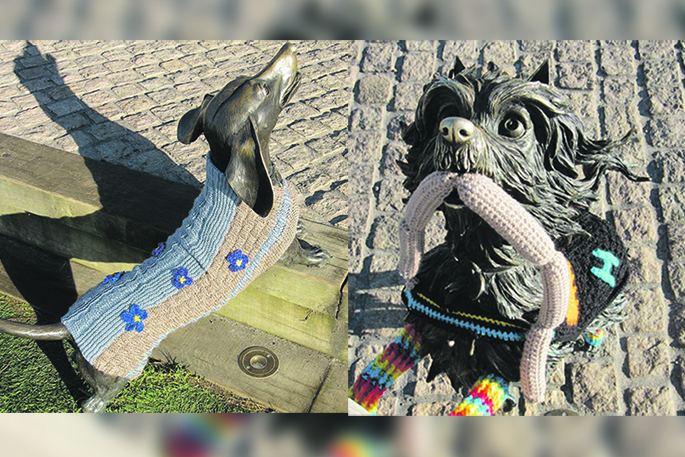 The small things
Peter admits his views of cities are all universally positive because he tends to meet people who are positive about the cities they live in.
"Most believe making the place better is city council's job, or someone else's job. So they sit back and wait for someone to make the place better for them. That can be disappointing because from the top down, government change can be incrementally slow. There's reasons why but they don't understand all that.
"If you want to make a better city, start with your neighbourhood.
"Find a friend, go make that little park next to your house better, more interesting and loveable.
"Small things matter. Oftentimes it's the small things that touch us, that make it personal, that make it kind of special – the handwritten note that goes with the gift.
The fact that we took a moment, we made something small, we made this emotional connection – that matters.
"Cities get obsessed with the big thing, and the financial value. But oftentimes it's the small things that resonate the most with us as people.
"Often people see those as a sort of after-thought.
We touch on the recent yarn-bombing of the Hairy Maclary statues on The Strand that author Lynley Dodd objected to.
"I understand that Lynley Dodd feels very protective of her characters.
"They're like her children. But in this case I think that maybe she was a little bit wrong-headed. And I mean that with all due respect. Because the park is not just art, it's an expression of something. Good public art wants to be interacted with. When it touches people in a way that they are actually moved to do something like yarn-bombing – that means something.
"People don't yarn-bomb something they don't care about. So the fact that those folks yarn-bombed the Hairy Maclary statues means they cared about them. That is the best kind of civic love there is."
Subscribe to our weekly Newsletter
Email: