It's more than just a garden centre, and it's been more than just a garden centre for 50 years.
Décor Gardenworld in Bethlehem is celebrating 'the big 5-0' and to say thank you, they'll be passing on the presents to you.
The family-owned business began in 1967, and Décor's Ginny Clark says they've got plenty planned to celebrate their 50th birthday.
"As well as holding a bunch of in-store specials, we're giving away a multitude of prizes over a period of time, with our major prize being a five-day trip for two to tropical Fiji.
"We also have a lovely designer Morris and James pot to give away, a water feature, a stylish outdoor rug, $250 packs of perennial plants, a mini glasshouse, fruit tree packs, assorted gift lines and all sorts of other fabulous prizes to give away. Anybody that spends $50 goes in the draw to win these prizes," says Ginny.
Décor Gardenworld has been on the same patch of land and family-owned and operated since 1967, and Ginny says they couldn't have done it without their customers.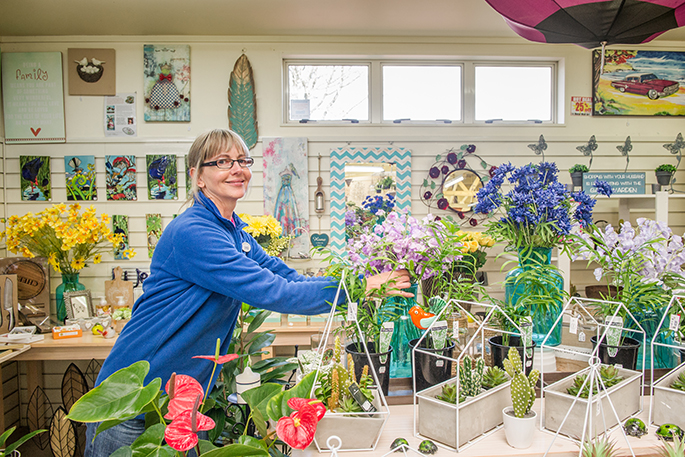 "We wouldn't be here without our customers. We have a very loyal following of people who have lived in Tauranga for a long time, but there are also those newer to the area that might not know where we are and how big we are.
"The Decor team really are wonderful and we are a great team – nobody knows everything but between us all we have a ton of experience when it comes to plant and product knowledge, and advice."
The store may look small from the road, but park your car and wander inside and you'll find two acres of gardening heaven, an oasis of plants and trees, seeds, giftware and home décor and everything in between.
"We try to make it easy for people to shop – we have different sections for easy-care plants, climbing plants, sub-tropical plants, palms and more.
"We also have screening and 'nosy neighbour' plants and lots of wonderful edibles – all the fruit trees; citrus, apples, pears, plums in particular, strawberries, blueberries, figs and more, as well as all your lovely vegetable plants and herbs for the garden," says Ginny.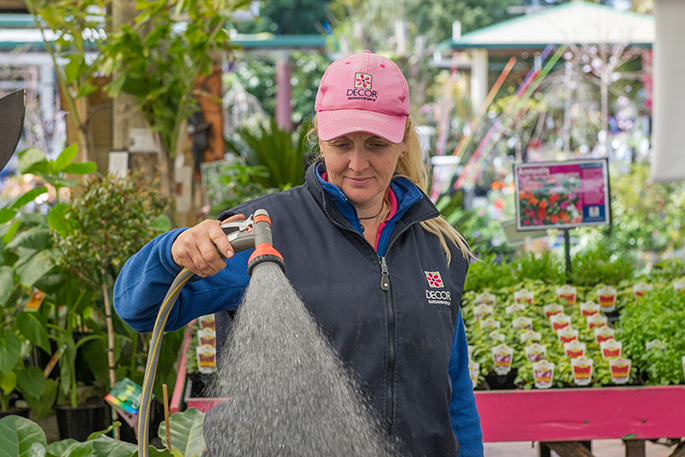 "We also do a full range of plant health products and fertilisers, and we belong to what is called the GIN group, which stands for Garden Independent Network, which is a group of independently-owned garden centres from throughout the country."
"With that comes products specific to the GIN members."
In particular the ICAN range, which includes real blood and bone fertiliser, organic vege food, and the best vege seeds from New Zealand's top seed masters, which are fantastic for disease resistance, taste and productivity.
"ICAN products are the best on the market, and it helps take the confusion out of garden shopping."
In addition, Décor has a wide selection of gifts, plants and exclusive new releases, meaning they have items only available to them and fellow GIN members.
Cafe Eden is in the heart of Décor where you can pop in for a barista-made coffee and a healthy lunch.
"Bring the whole family," says Ginny. "There is something for everyone."
The kids can play on the swings, bounce on the spring-free trampoline, and say hello to Décor's resident rainbow lorikeet Punk or Hudson the cat.
Check out their specials online at www.decorgardenworld.co.nz or visit Décor Gardenworld at 165 Moffat Rd, Bethlehem.
"Call in, you'll be glad you did," says Ginny.
Subscribe to our weekly Newsletter
Email: