Marineland is returning to the Mount, but not as we once knew it.
Yesteryear's Marineland was located at Moturiki Island, also known as Leisure Island, and was previously an old quarry site in the early 1900s. Blasted out with explosives, the large open space created was filled and stocked with dolphins and other marine life from 1966-1981.
Nowadays Moturiki and nearby Motuotau Islands, along with Mauao, are home to little blue penguins, petrels, and other native birdlife.
Western Bay Wildlife Trust report that the local little blue penguin population was unknown until the Rena oil spill crisis.
Three hundred and fifty oiled penguins – mostly from Mauao, Moturiki and Motuotau – were caught, cleaned and released back into their original environment.
During this time an estimated 800 little blue penguins were discovered nesting on Mauao, 200 on Moturiki and 400 on Motuotau.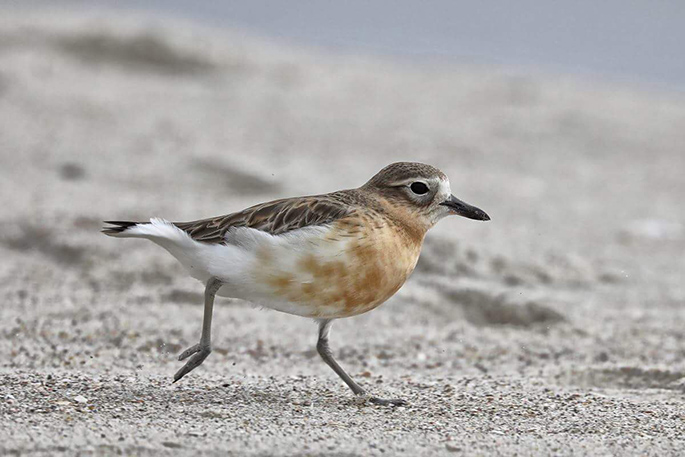 During August and September, seal pups, just weaned from their parents, make their way ashore to rest from stormy seas, lying on the rocks and sand to sleep for hours.
Last summer, a pair of oystercatcher birds successfully raised chicks on Mount Main Beach. In 2017, dotterels are already making themselves at home, ready to scrap out a nest. A vulnerable species, only 2075 northern New Zealand dotterels were counted in the 2011 breeding season census.
Their main threats? Humans, dogs, cats, stoats and rats.
The scent of a dog can distress penguins and seals and Tauranga City Council has made parts of the beach 'no dog' zones.
Dog owners in Tauranga are spoiled for choice with a large number of parks, reserves, beaches and public areas where they can exercise their dogs. However, Mount Maunganui Main Beach, Pilot Bay, Mauao, Moturiki Island, and within 200m of surf clubs are dog-free.
"We have vulnerable wildlife, such as seals, penguins and dotterels around these areas, making it unsuitable for dogs," says animal services team leader Brent Lincoln. "We ask that dog owners please be mindful of our wildlife and ensure their dogs are not being exercised in prohibited areas, which includes the grassed area, boardwalk, dunes and beach."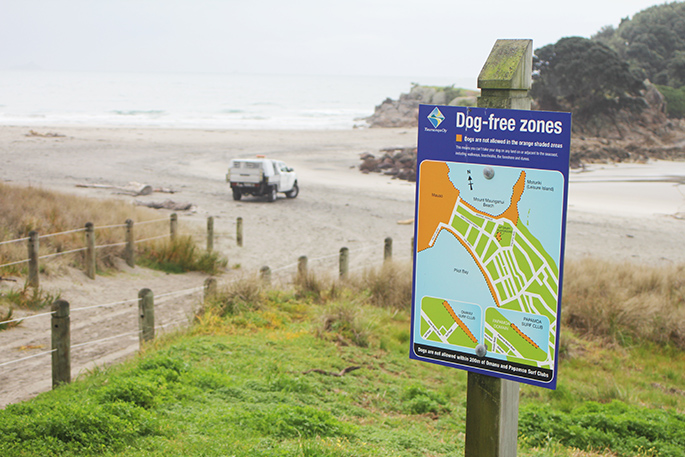 Council's animal services team regularly patrol these areas and can issue a $300 fine to anyone breaking the rules. The public can also help by reporting any dogs that are in prohibited areas to the council on (07) 577 7000.
Dog owners are aware they must pick up after their dogs, and ensure they have control of their dog at all times.
If a dog is likely to cause danger, distress or nuisance, it must be kept on a leash.
Nature's marine land is something we can all help safeguard.