After coming out of brain tumour surgery, artist Heather Anne Atkins was told that she might be permanently blind.
But it was through this hardship Heather picked up a paint brush began to make art.
A pottery artist since the 1980s, Heather has had many highs and lows in her life which have shaped the way she now produces art.
"I had a brain tumour in 1996," she says, "and it was after that, when I got home from hospital and saw all the flowers surrounding me, that I asked my husband to get me some paints. I've been painting up a storm ever since.
"This particular tumour was behind my left eye and the surgeons said they would be looking after me my whole life. But I've been very lucky."
Her latest exhibition 'New Horizon' features little pottery houses as well as abstract paintings that reflect New Zealand's culture.
"I'm trying to encourage people to go for their goals and try new things. That's what 'New Horizon' is all about, but people often look at my work and get different messages from it."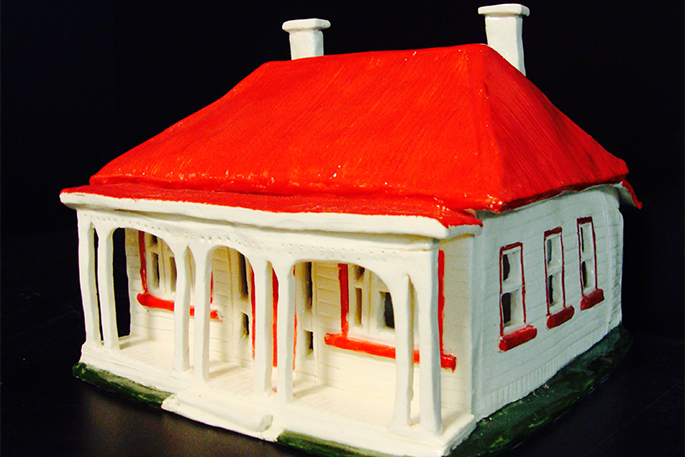 Her favourite replica houses to create are 1800s and 1900s bungalows and pines cottages, because they have so much character and aren't just straight lines.
The tiny houses are around 20cm x 14cm and are created from photographs – houses that she has seen or made up in her mind.
"A house usually takes me a couple of days to build out of clay," she explains, "and I use slab work to do that. If I haven't finished them in one day I'll cover them in plastic and go back to finish them off."
She says creating the old houses can be quite fiddly, but the end results are worth it.
"I've been commissioned to do some modern houses, but really they don't come up as nice as the older ones because they're not completely straight. With an older house that doesn't matter.
"For many years I wanted to be an architect, so now I'm making houses out
of clay."
During Heather's time as an artist she says one of the moments that sticks out the most is when she created a unique New Zealand-inspired ceramic piece that was presented to Diana, the late Princess of Wales, by the Governor General, Sir David Beattie.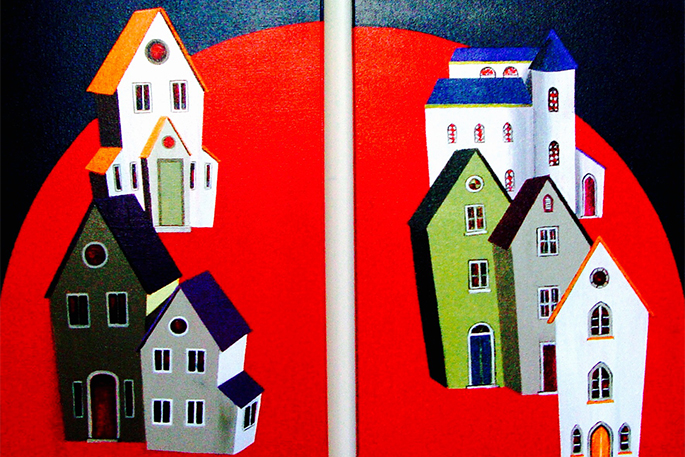 "It was the Member of Parliament David Butcher who suggested I do it and I thought 'well if he thinks so, I should do it'."
She says Princess Diana sent her a letter back thanking her for the beautiful white cottage house.
"It was a huge honour – I still have the letter sitting in my studio."
To see Heather's unique art, visit The Art Lounge at 32 Devonport Road, on opening night on October 27 from 5.30-7.30pm, or October 28-November 23 from 11am-4pm.