A canny synergy has come about through the new business collaboration between Mount Brewing Company and Funk Estate. Joining forces to form the production company Brew Buddies, both beer brands are now produced at the Newton Street
site in Mount Maunganui.
Funk Estate, which began in Wellington around five years ago, has established a New Zealand-wide market and is now exporting to Japan and Australia.
The trio of enthusiastic beer makers behind the brand are Jordan Evison, who is CEO and takes care of the business side, Shigeo Takagi, who manages production, and Dylan Shearer, who is responsible for product development, sales and logistics.
Having starting off contract brewing, they decided to purchase a brewery, relocating to Auckland in 2015. Some 18 months later, they began looking at different options around moving or linking up with another company, which is when Funk Estate director Jordan Evison chatted with old family friend Glenn Meikle - managing director of Mount Brewing Co.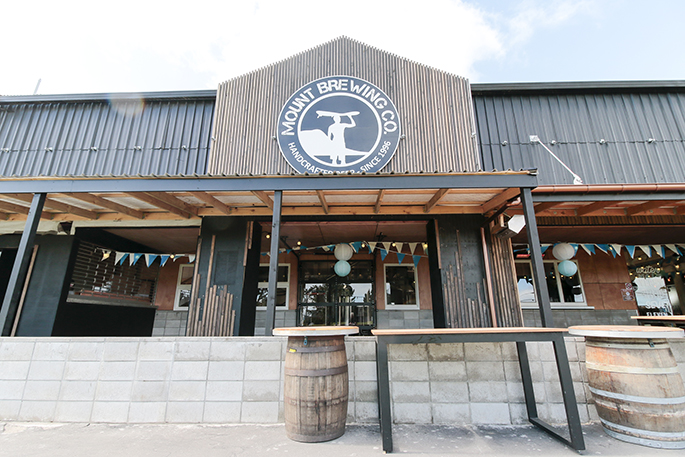 "We came down and pitched the idea to Glenn," says Dylan. "He had a smaller brewery. We can do two-and-a-half thousand litres a day. Glenn had a great site and a good bar, and we had the equipment.
"So we could offer him the opportunity to scale up significantly, plus the use of our canning machine. Teaming up made a lot of sense."
Mount Brewing Co supply kegs nationwide.
They also own Rising Tide and the Super Liquor store located at the front of their building.
"We were looking at getting into cans and that's one of the reasons why we've joined up with Funk Estate and created Brew Buddies," says Glenn.
"We had an old brewery and needed to upgrade.
"Funk Estate had a new brewery and were looking to move as their lease was up.
"So they came here and we are now equal shares in the brewery. It's all about savings."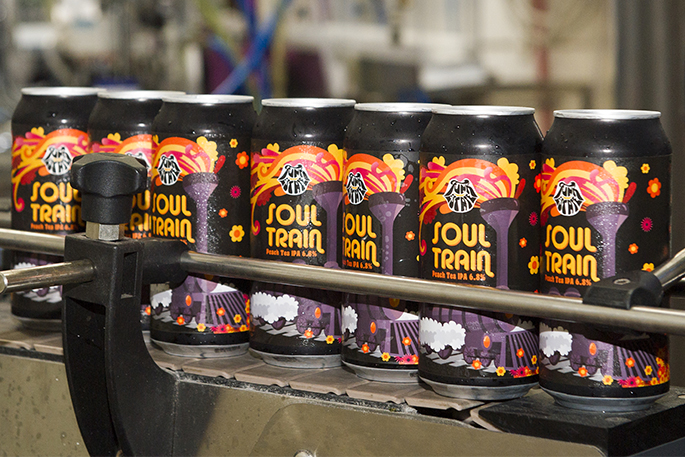 The advantages of cans is that the weight for shipping is reduced, there's no exposure to light and it's more sustainable.
It all makes a lot of sense for both companies.
As well as the new brewery going in to the Rising Tide brewpub location, a larger chiller has been installed.
Patrons of the Rising Tide can enjoy a quiet drink while watching the brewers at work five days a week. The process is fascinating, with the grain cracked and mashed, then into the kettle where hops are added.
After that it's in to fermenting tanks for two weeks followed by transferring to bright tanks where it's filtered and carbonated, then bottled, canned or kegged. Increased efficiency and savings through a great collaboration.
Subscribe to our weekly Newsletter
Email: