It's important to feel comfortable in the skin you're in – it's the only one you'll have.
So if you get an odd rash or want something checked, Skin Dermatology can help.
Head dermatologist Dr Ben Tallon has plenty of experience in a wide variety of fields and is equipped to help you with whatever it is your skin is going through.
"Dr Tallon has done extra training in dermatopathology, so once the specimens are sent off to the lab, he is also the specialist reading those slides at the laboratory too," says Skin Dermatology's Andrea Tallon.
"He splits his time between his private practise on 16th Avenue and PathLab Tauranga.
This gives him such a unique position for the full care of your skin from clinical diagnosis to cellular diagnosis."
But Skin Dermatology is so much more than just treating skin conditions.
They also offer skin checks, skin cancer checks and mole removals and appearance medicine.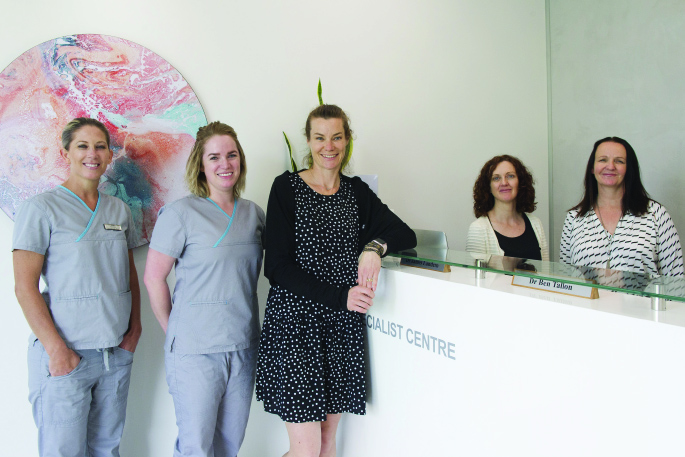 Trish Weggery, Katie Abbott, Andrea Tallon, Andrea Fitzgerald, Robyn Mason.
Their Botox treatments are tailor made for each client's needs and is a non-surgical treatment designed to soften facial lines, resulting in a rejuvenated and youthful appearance. The treatments are performed by a fully-trained injecting nurse while being overseen by Dr Tallon, so patients are very well looked after.
Dermal filler is a good option to restore volume increased areas such as around the nose and mouth. This can effectively return lips to their natural fullness and help smooth frown lines and crow's feet.
Non-surgical facial rejuvenation helps to reverse the signs of sun damage, such as pigmentation and scale. This is a process that uses a series of peels to rejuvenate the skin.
And if it's unsightly veins that are bothering you, Skin Dermatology's sclerotherapy vein treatment can help.
Spider veins are removed by injecting a special solution into the vein, causing them to shrink and collapse.
The clinic also has their own range of cosmetics designed by Dr Tallon himself from natural products.
The range, called BioSkin, was designed to nourish the skin while avoiding unnecessary chemicals, is GE plant and vegetable free, and has not been tested on animals.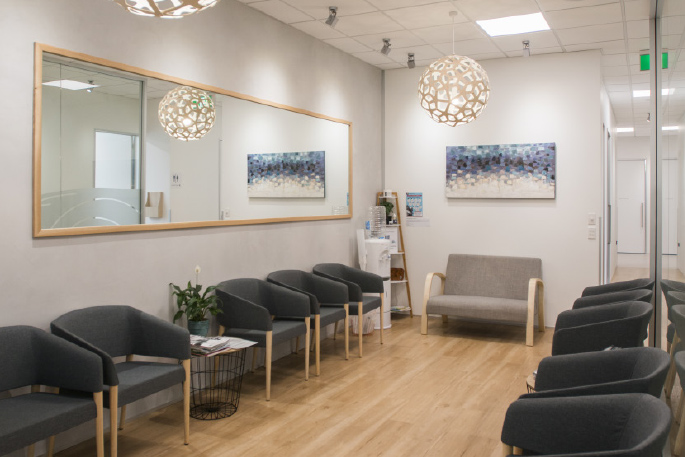 The Lemon Myrtle cream has proven antibacterial and anti-itch properties, meaning it makes a good natural option for itchy bites and small sores.
The BioSkin cream is specifically formulated and manufactured with dry skin in mind.
Their cleanser and makeup remover works to gently remove excess oils from the skin as well as unwanted makeup products and sunscreen, and is suitable for all skin types.
And with their cruelty-free range comes a cruelty-free business style.
They moved into a new, more eco-friendly building earlier this year and Andrea says it's working out fabulously for them.
"We've taken a green stance on things, with solar panels on the roof that we use.
"It also means we can still operate in a powercut," she says.
"We also have an electric car charger, and we are hoping to purchase our own electric car next year."
In addition, they launder what they can to avoid excess waste products and recycle as much as possible.
"We are trying as hard as we can to reduce our carbon footprint," says Andrea.
So whether it's abnormal skin, appearance medicine, or just some good advice, pop in and see the team at Skin Dermatology.
They're located at 752 Cameron Road, Tauranga.
Subscribe to our weekly Newsletter
Email: