Lesley Smith loves trains. As a school girl, little Lesley Carroll, as her name was then, would gaze out the windows of her Mount Maunganui classroom and watch the wharf "goings-on". The school was later moved from Totara Street, and Lesley's family all moved to Otumoetai.
"I loved seeing and hearing the trains every day as they came through below us," says Lesley.
There was no causeway across to Chapel Street, so she would walk her bike daily over the old railway bridge to get to St Mary's Catholic School on Thirteenth Ave.
"There were three planks. If a train came you used to have to hang onto the side of the bridge, hold on to your bike and the old steam train would go past really slowly. It was great.
"When we drove out of town, dad would look for trains and chase them until we got up alongside," says Lesley. "We'd toot and wave and the drivers would wave back."
After finishing school, she went hair dressing before joining the NZ Air Force as a driver.
Visits home were by train up the main North Island trunk.
Marriage, children, hair dressing, barbering were followed by driving taxis and tourist buses. The years moved on until the late 1990s when Lesley went on a cruise.
"There was this little train doing a tour on Noumea. I went on it and thought it would
be great to have a train in Whitianga where I was living."
First she needed to buy one.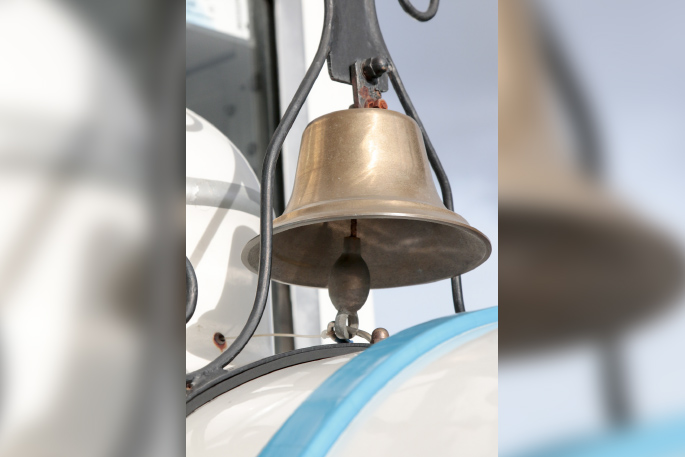 "I tried to get it built here but no one could help or give me a price. So I found a factory in China and imported it."
She obtained the required specifications from NZ Land Transport and paid an engineer to go to China in 2008 to check it out for her. After it arrived, another 18 months of modifications followed before it was approved as roadworthy.
In 2013, after three summers of running train tours in Whitianga, Lesley decided to
move to a cruiseship destination, choosing Mount Maunganui.
"Coming to Tauranga and the Mount was an easy choice because it was familiar and like coming home again."
Named 'Pépi Toot', which means 'baby toot', the train runs one-hour tours around Mount Maunganui for cruise ship passengers, and Lesley includes historical and local information.
When there are no ships, a half-hour ride for locals operates between 10am-2pm.
It's often used for birthdays and weddings.
"I love trains. Now I do what I love to do. I can't drive a big train, so I've got a little train. I do like being back here, the people are great and it's a happy thing to do."
All aboard! Toot! Toot!