After a 15-month battle with acute myeloid leukaemia, three-year-old Chace Topperwien's journey with cancer sadly ended.
He left behind a family forever affected by the loss of a bright, cheeky and caring little guy, who in his brief life had touched the hearts of thousands of people around the globe.
How does a family move on from this heart-breaking experience?
Chace's parents, Ryan and Keri Topperwien, had been overwhelmed by the support they'd received during his illness and decided to pay it forward by helping other families in Chace's memory.
They set up the Dream Chaser Foundation, which supports children with cancer, and their families, in Aotearoa.
As an immunohaematology scientist, I'm always interested to learn more about how we can combat leukaemia - especially in children.
Three days after his second birthday, Chace was diagnosed with a rare form of acute myeloid leukaemia. Chace's grandfather, Rod Topperwien, recounted to me the sequence of events.
Prior to the diagnosis, Chace had cold-like symptoms. Over the course of a couple of months, his parents noticed his tendency to bruise easily, but put it down to Chace being an energetic, adventurous toddler.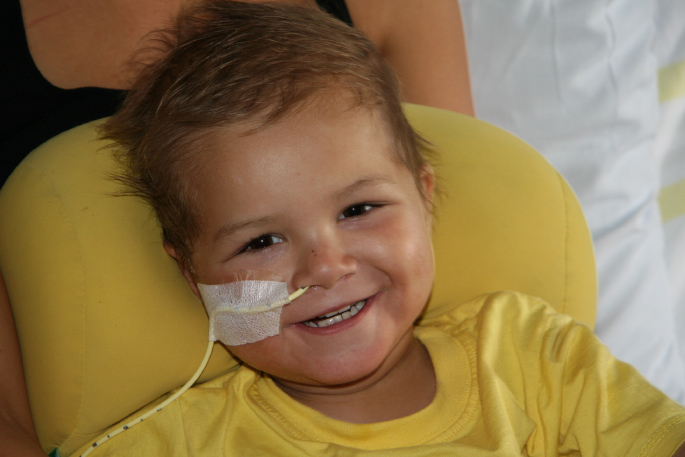 Soon after, little red dots known as petechiae started to cover his body. A blood test showed his platelet count was very low. As a result, Chace would be taken to Waikato hospital several times a week for blood tests to allow the count to be monitored.
The platelet count kept dropping and the decision was made to take Chace to Starship Hospital to undergo a bone marrow aspirate and hopefully identify the underlying issue.
Later that afternoon, Starship Hospital's Dr Lockie Teague met with Ryan and Keri and advised them that their son had leukaemia.
"That was the beginning of our fight," says Rod.
Chace immediately started on four rounds of intensive chemotherapy in preparation for a bone marrow transplant. However, despite 26 million bone marrow donors on the world-wide registry, none were a match for Chace.
Over the following months Starship Hospital and Ronald McDonald House became home to Ryan, Keri and Chace. Ryan took indefinite leave from his ceiling installation job and Keri put her PhD studies on hold.
The pair, who slept at Ronald McDonald House, took turns spending the night with Chace, doing their best to manage the financial pressure of looking after their son with help from family and friends.
"Chace spent a good proportion of his time between the ages of two and three in hospital," says grandfather Rod. "He was such a happy little boy.
"His amazing attitude and persona taught us all huge lessons as far as what you can do even in the middle of adversity. It was very hard to see but certainly very heartening."
After months of treatment, Chace sadly relapsed and the family were told there were no more treatment options left in New Zealand.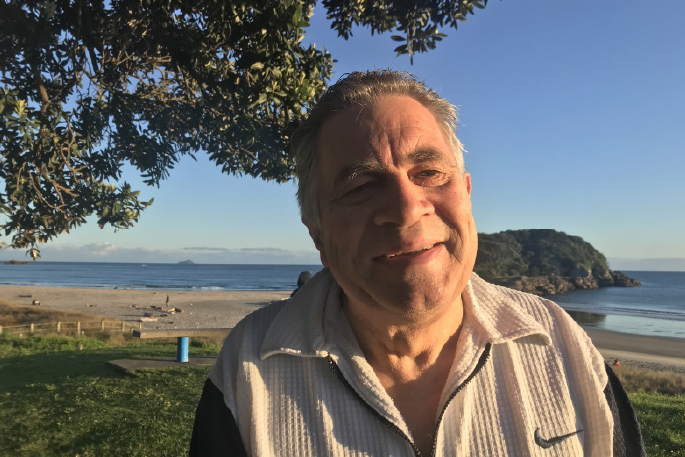 Rod Topperwien.
"Our evenings were spent researching other alternatives," says Rod.
"It was during this period that we discovered a trial drug in the UK that had had positive results with children who had leukaemia.
"So we took Chace to London. After a short few weeks of treatment it was evident that the UK drug trial was not working and, when his condition deteriorated, we were advised to take him back to New Zealand.
"Right up until the day we lost him, we never ever gave up hope that he would recover.
"We didn't want to let hope go."
Chace passed away at home with his family surrounding him on June 15, 2012.
"After we got over the initial shock and trauma of our loss," says Rod, "in memory of Chace and his valiant fight, we as a family decided to set up the Dream Chaser Foundation, using funds that were given to us, to help other families with children suffering cancer. We know what it's like when you're away from home. Your costs are different."
The foundation includes an option to become Dream Chaser Guardians for as little as a minimum of $1 per week.
One hundred per cent of the money donated goes to support families by providing food and petrol vouchers, special family projects, Christmas hampers, present giveaways throughout the year and gifts for children who celebrate their birthday while in Starship Children's Hospital.
It also raises awareness of bone marrow, its use and the need for more Maori and Pacific Island donors.
Finding a bone marrow match depends on a person's genetic makeup, and sadly many Maori and Pacific Island children don't find the lifesaving match they need due to low donation rates from Maori and Pacific Island people. Dream Chaser Foundation also supports Ronald McDonald House Auckland.
The family have created a remarkable loving memory of their beautiful boy, Chace Eriki Topperwien.
Subscribe to our weekly Newsletter
Email: