When Junji Kumano and Takayuki Ban visited Tauranga on their recent travel research trip, they tried out the newly-launched Arataki Cultural Walking Trail app developed by local entrepreneurs.

Takayuki, a freelance journalist for Japanese travel and outdoor magazines, and photographer Junji, received a positive response to their 2016 South Island 'Traveling NZ with camping car'. As their readers are mature drivers who love outdoor activities, the pair decided to write about the North Island.

"Tourism BOP and Tourism NZ requested that we be a part of our Japanese visitors' travel itinerary," says Arataki's CEO Lee Timutimu.

The Japanese pair met three of the four partners of the Arataki Cultural Walking Trail app at the base of Mauao, before setting off on a guided tour.

"We have installed beacons at each of our culturally significant sites," says Lee. "Your smart device uses its Bluetooth connection to connect to the beacons. When you're within physical range of it, you can unlock cultural information specific to that site."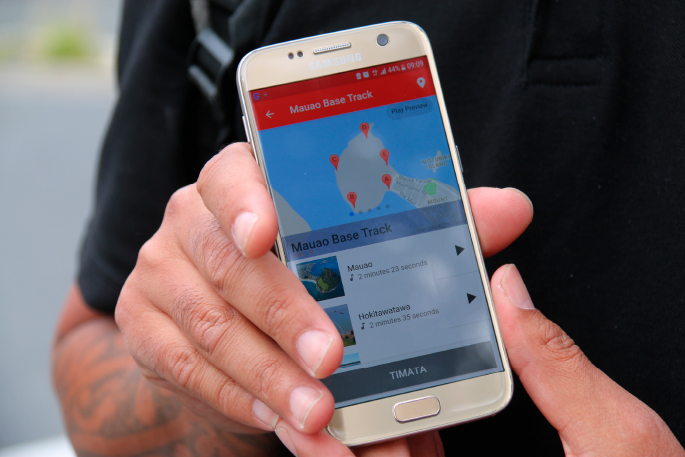 The idea of listening to mountains, rivers and landmarks while seamlessly receiving information about sites of cultural significance is strongly appealing.

This proximity technology allows a user to connect with the beacons to access data, by using connectivity methods such as Bluetooth, NFC, GPS & geofencing.

The beacons are small Bluetooth radio transmitters. Similar to a lighthouse, they repeatedly transmit a single signal that other devices can see. Instead of emitting visible light though, they broadcast a radio signal that is made up of a combination of letters and numbers transmitted on a regular interval of approximately 1/10th of a second. A Bluetooth-equipped device like a smartphone can 'see' a beacon once it's in range, much like sailors looking for a lighthouse.

Once the app has been downloaded to a mobile device, users can select from a variety of virtual guides, with each guide representing a selection of sites. Apart from the initial app download, internet access is not required. The app will be useful for sites that are in poor cellular coverage areas or remote locations.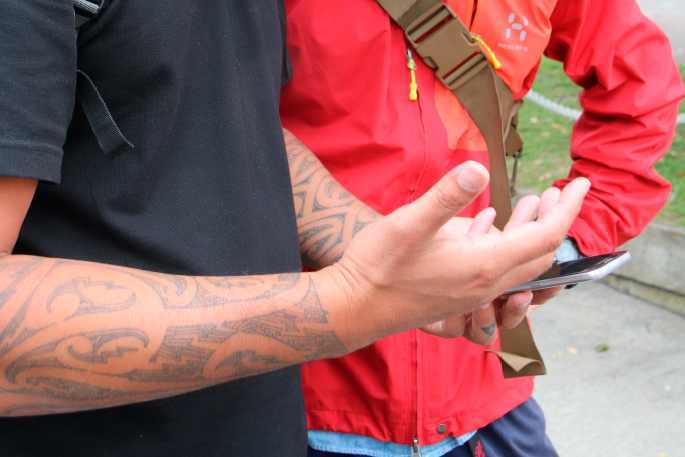 "There are many culturally significant sites or waahi located around NZ," say the team, "with each having its own unique story or history."

The information provided through the app covers Maori place names, landmarks, stories, proverbs, history and songs.

Lee points out that they never share cultural content that has not first been vetted and approved by Iwi and Hapu.

Joe Harawira, who is a founding member of Te Reo Wainene o Tua, a storytelling initiative, is the narrator on the app which officially launched on September 1.

The app is available on Google Play store or the App Store.