The idea for creating the Mount Community Garden was conceived in 2011 by members of the Mount Maunganui Lions Club. A steering committee was appointed and enthusiastically set about the task.

Leigh Pettigrew is an original member who has seen the project through to its completion, and remains on the Mount Community Garden committee as the club's appointed member.

"We've just planted a row of fruit trees outside the garden," says Leigh. "The Council paid for the trees, we've planted a pear tree, orange, three varieties of apples and peaches. We've carefully chosen a variety of trees."

Initially, the team had a lot of work to do. First they had to select a site, then set about the task of securing the lease of one-third of the May Street Reserve, a green space they felt was being under-utilised. They canvased the neighbours and organised public meetings, in order to gauge and gather support from the neighbouring properties and the wider community, whose amenity they hoped to put to better use.

Next came an important meeting with Tauranga City Council. The vote was overwhelmingly in favour of their project, and it was all systems go.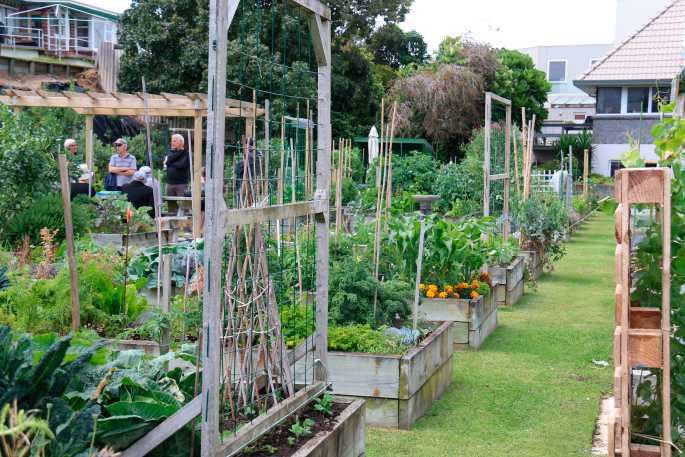 Photos: Bruce Barnard
Within weeks, they had secured salvaged timber from the Rena, sourced piles of donated soil and had elected their first committee.

The gardens were mainly established in two months, thanks to a large turn-out of enthusiastic volunteers including two builders, who constructed 41 raised garden beds in a day.

All the beds were filled with a mixture of pea straw, topsoil, coffee grounds and compost. Although the Lions allocated $6000 for the project, almost all of the materials were eventually donated by the community.

The purpose of the garden is to encourage organic, non-chemical growing techniques to provide healthy and organic food within healthy soil, and provide a place for community members of all ages to grow fresh food for families, friends and strengthen community bonds.

Gardeners are encouraged to give back to the community by sharing their garden produce, knowledge and dedication.

"We mow the lawns ourselves," says Leigh. "So we save a lot of money." Working bees are held during the year.

Visitors are encouraged to wander through the gardens and sit and enjoy the peaceful space in the midst of Mount townhouses, apartments and homes.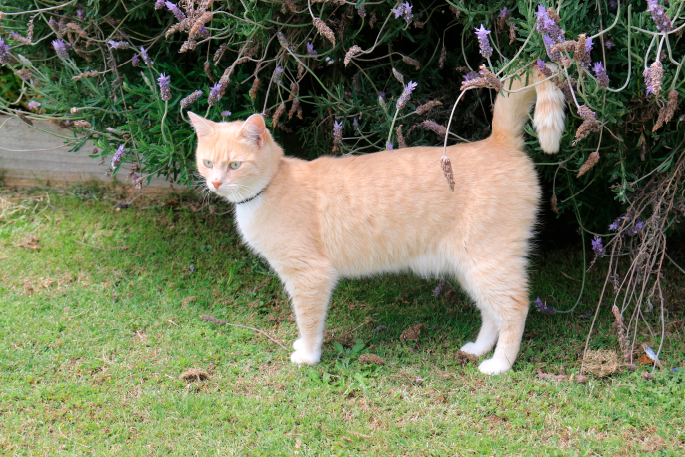 Generally, one garden is allotted per household and the plots are rented on an annual basis. There's a waiting list of 11 at the moment, and preference is given to those who do not have gardens at home. Renting a garden provides the new gardener with a raised garden bed all ready to plant. Fertilizer (blood and bone, sheep pellets and garden mix fertiliser), plus topsoil, is also provided. The committee and previous tenants have planted a range of fruiting trees, berries and grapes as well as herbs for communal use which all tenants are welcome to enjoy.

There is a shared produce shed in the centre, a worm farm and all composting is carried out by an expert, using egg shells, coffee grounds, egg cartons, and newspaper.

During the last five years, successive committees have developed and beautified the gardens to the point where they can now say the project is completed. The last two years have probably been the most intense, where the committee set itself an ambitious programme of planting and beautification. There's clever signage designed by a graphic designer on the committee, wine barrels, a swing, a central garden feature made from railway sleepers, a pergola for grapes to grow over with a barbecue table beneath on pavers.

There's also an ambitious tree planting programme combined with a general revamp and refurbishment of the community herb, flower and vegetable shared areas.

A weed infested embankment was completely planted out in native plants that will provide food for the birds in the winter, and generally enhance the area.

Outside the community garden area, on the reserve, the committee was successful in persuading the council to let them plant fruit trees along the boundary. This has created another shared area.

Within the confines of the gardens there are large shared areas too, where herbs and vegetables are grown.

The last project to complete is the decoration of an old croquet shed, which the Lions have restored. This was originally on the site, as the reserve used to be the old Mount Croquet Green. Contact has been made with ex-members, and a lot of memorabilia sourced such as croquet mallets, balls and photographs. These will be attached to the shed walls.

In March 2018, the club plans a celebration to mark the completion of the project, which they feel has been very successful and a fine example of a Lions Club working together with the community. The garden is increasingly being appreciated as a tranquil place of beauty, where members of the public and visitors alike can enjoy the peaceful surroundings – the fruits of their time, vision and labour.

"An old friend of mine, now 87 and a past Lions Club Member, remarked 'this is the best thing that our club has ever done'" says Leigh. "I'm not sure if everyone would agree, but its right up there."