Wayne McCready reckons he once knew all the best pie and doughnut shops between here and Auckland.

"I ended up getting very big while driving trucks," says Wayne. "I felt really unwell. I got a few pains, and then started getting allergic to diesel. It was so bad I thought I was going to have a heart attack."

So he headed back to the gym.

Wayne had started weight training when he was 16, thanks to his father's encouragement.

"As a kid I was quite chubby, and he gave me a basic programme to follow. His philosophy was that you needed to be strong and fit in life."

In his 30s, returning from overseas, he joined a Rotorua gym.

"My training partner said 'how about we do body building?'" says Wayne. "I thought 'no way, that's not me'. Weight training gives you a good physique, but body building is a hard lifestyle. You've got to be really focussed and driven to do it, and I could never imagine myself getting up on stage in those little trunks."

Despite his initial misgivings, he entered his first competition 30 years ago in 1988, before winning the NABBA Mr NZ title in 1990. He also came sixth in his class in the Mr World competition held in Australia.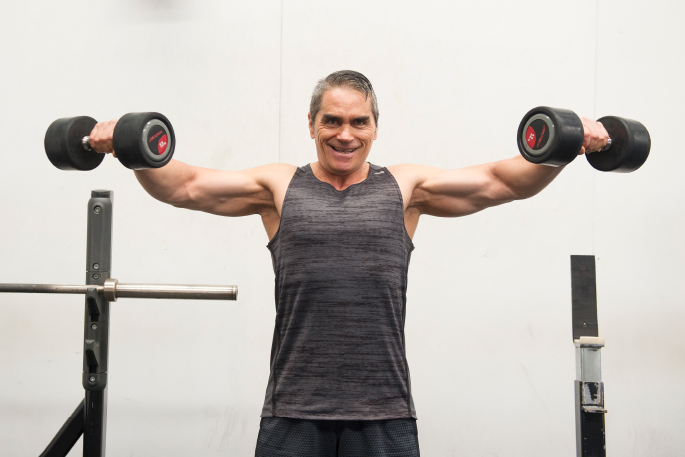 After moving to Tauranga and getting into truck driving, he eventually began to feel unwell.

"When I got diesel poisoning, I went back to the gym."

Completing a diploma in sport through Otago University, he got back to work as a trainer. Persuaded by one of his students, he entered the 2016 South Pacific International Natural Body Building champs in Taupo.

"About six weeks out from the contest I decided to jump in. I won my class and decided to continue."

Entering again in 2017, Wayne won his class, qualifying him to compete in the international universe competition. He came a close second to an American body builder who had been the top natural body builder for the last ten years.

Wayne then entered the INBA nationals, and won, becoming the NZ Champion for his age group. This qualified him to do the Olympia, which is considered to be the top world contest, but he has decided to wait.

"They gave me a few things to work on to get closer to the guy I came second to," he explains. "It's been a long, hard three months, and it wouldn't give me enough time to beat this guy, and I'd come second.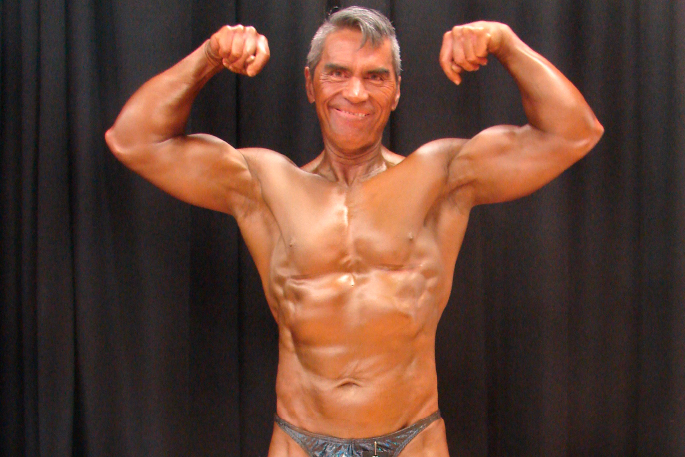 "So give me a year to work on this stuff and I'll go next year. I'll have to qualify again through one of the three national contests, but that's my goal for next year. "

A big believer in doing it naturally, Wayne is planning to retire from body building after 2018. He's started Bay Body Builders to help train others who want to compete, and hopes to take at least six to the next South Pacific competition.
Subscribe to our weekly Newsletter
Email: