Do you suffer from foot pain that just won't go away? Do you have bunions and think surgery is the only option? The team at Corrective Foot Solutions might have the answer.

The clinic is a podiatry practice specialising in an effective and advanced treatment method called Foot Mobilisation Therapy.

Foot Mobilisation Techniques have evolved from combining the podiatric biomechanical understanding of the foot and leg, with the physical manual techniques used by physiotherapists, osteopaths and chiropractics to treat foot-specific injuries.

FMT is a hands-on technique that corrects stiff, misaligned or dysfunctional joints by gently encouraging the foot through its natural range of motion.

"With FMT, we treat heel pain, bunions, hammer toes, painful joints and sore knees, without orthotics," says head podiatrist and owner Shaun McCann.

"Our innovative technique locates and treats the cause of your foot pain, not just the symptoms, and as a result can be a great conservative approach to avoiding foot surgery in many cases.

"Addressing the underlying cause intrinsically means that patients generally don't need orthotics, and can give patients a range of footwear options.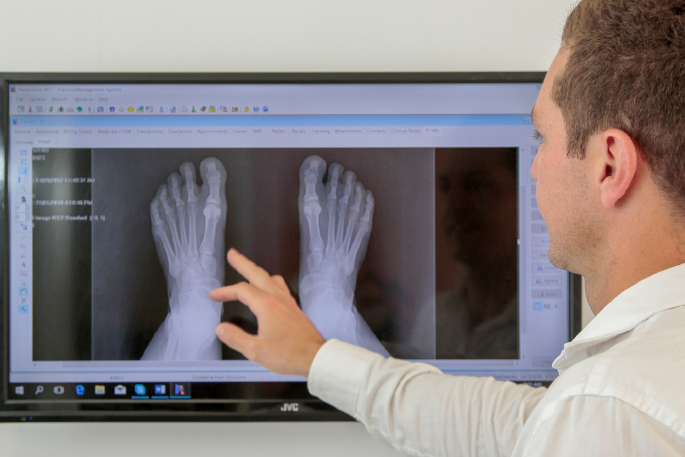 "I've learned that with orthotics, the issue is always that women have extreme difficulty wearing and using them due to footwear limitations.

"Our treatment does not restrict activity and we encourage our patients to continue their normal activity depending on the condition."

Podiatrist Shaun has considerable experience with manual therapies and the management of lower limb problems. Having prescribed orthotic therapy for several years, Shaun recognised the limitations of orthotics beyond the treatment of symptoms.

Frustrated with the confines of traditional podiatry, Shaun undertook postgraduate training in FMT in Australia – a technique that he believes can not only alleviate foot pain, but correct foot function and structure in the long term.

Having personally dealt with foot problems, Shaun underwent a course of FMT himself, to ensure that he could provide his patients with the best level of care.

He is now confident in saying that he no longer relies on orthotics and his feet feel stronger and more mobile.

The team have a passion for improving the quality of life for all their patients, by fixing their foot and leg problems.

This helps keep their patients moving freely and confidently without the need for orthotics, surgery or drugs.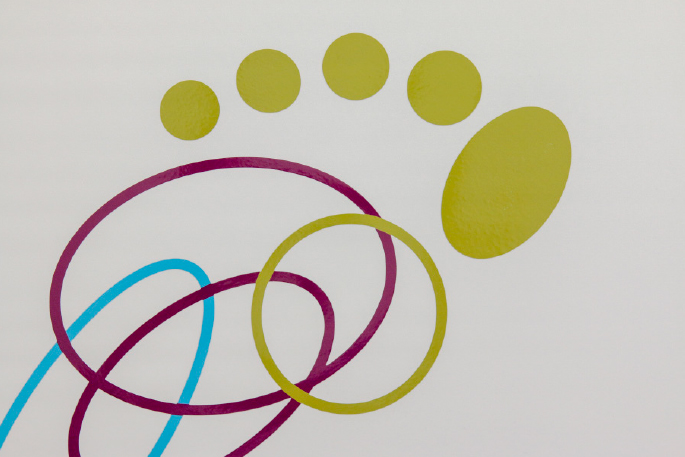 By using FMT, Corrective Foot Solutions is able to improve the alignment of the feet and body and this, in conjunction with corrective exercises, addresses the underlying cause of the issue, providing long-term results that can change not only your lifestyle but also the range of fashion choices available to you.

"We employ advanced assessment techniques that are measureable and give the client objective feedback," says Shaun.

"Our treatment method challenges traditional methods and their limitations to provide the best possible outcomes."

Corrective Foot Solutions specialise in foot mobilisation therapy while also offering services in advanced lower limb acupuncture, active release techniques and advanced lower limb dry needling.

Having worked in the biggest Foot Mobilisation practice in the world for a number of years, Shaun has successfully treated hundreds of patients in Sydney, Australia using FMT, and now specialises in moving his patients away from surgery – particularly for bunions – and providing an alternative to orthotic therapy.

He is proud to be the only podiatrist in New Zealand to specialise in FMT and is delighted to bring this new and exciting technique to the Bay of Plenty.

Now established in Tauranga, customer satisfaction has resulted in glowing reviews on the life-changing processes offered at Corrective Foot Solutions.

"I wish I'd found you earlier, my feet don't feel tired and sore after standing all day at work," says Carol Lilley.

"For the first time my feet are pain free, I don't wear orthotics anymore and my bunions feel and look great! Highly recommend," says Janette Newman.

Shaun is registered and a member with the New Zealand Podiatrists Board and holds a current Annual Practising Certificate.

Are you suffering from heel pain, bunions, hammer toes, painful joints, sore knees or struggling to wear the shoes you love? The team at Corrective Foot Solutions believe they have a painless and convenient solution to your foot problems.

Visit: www.correctivefootsolutions.co.nz or call: 07 925 0269 and make an appointment today.


Subscribe to our weekly Newsletter
Email: