In summer, there's nothing better than splashing around in your own pool. It is your home's outdoor feature piece, a friend-maker and a guaranteed family-fun day. If you're in the market for a new pool, Pools Plus Moreare ready to help.

Pools Plus specialise in supplying and installing the fiberglass swimming pool brand Barrier Reef Pools in the Bay of Plenty and Waikato areas.

These pools are pre-moulded, built in a climate-controlled factory with exceptional building standards so you can be assured your fibreglass pool is built to the very highest standards.

Pools Plus is owned by Andrew and Jocelyn McGillivray. Over the past 10 years, their team has grown from the original two members to seven full time members of staff and two part time.

The team have installed more than 150 pools in the Bay of Plenty/South Waikato areas and the current year's bookings are already filling up quickly. Andrew says it is best to plan the pool well ahead of when it will be required.

The McGillivrays recently opened their new pool yard at 120 Whakakake Street, Tauriko.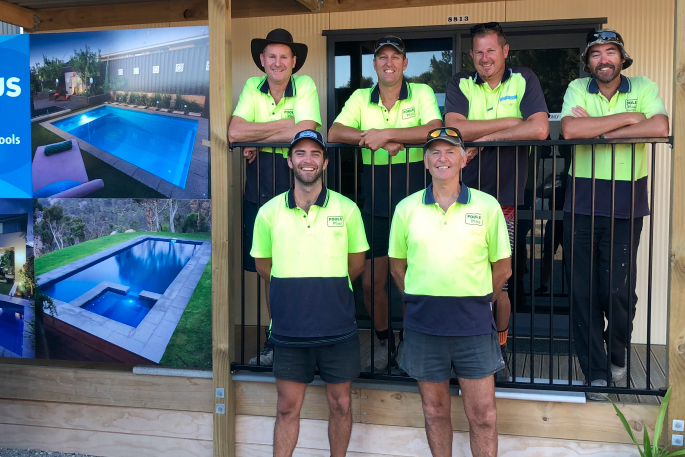 The pools are available for viewing, so you can see the quality for yourself, and Jocelyn recommends ringing ahead to ensure someone will be available to meet with you.

Pools Plus is a local family-run business, who enjoy installing a product which can be enjoyed by families and bring value to people's lifestyles. There's no need to leave home to have fun and entertainment.

As the New Zealand importer of the Barrier Reef brand, Pools Plus supply other retailers throughout New Zealand. During the 10 year period, the retailer network has expanded and now includes the South Island.

Andrew is hands on and always on site, making sure the install is top quality. You will see Andrew or his brother-in-law Rod in the digger making sure everything goes smoothly, so you can be assured the pool is installed to the highest standard.

Pools Plus offer a 24 month workmanship warranty for their installation, not a standard 12 month warranty, so you can be secure in the quality of their workmanship.

When you book an on-site consultation, you are likely to meet Jocelyn, her niece Bre or her brother Tony. Family is strong in this team!

At the consultation, a template of the pool can be laid on your property to demonstrate the size and shape of the pool and it can be shifted in location to help you choose the right spot.

After the consultation, you will be provided with a free, no-obligation quote with 'no hidden costs, no PC sums, no estimates'. They'll give you a straight-up quote so you know exactly what your pool is going to cost.

"Many customers have said this was a great help to them when planning their pool," says Jocelyn.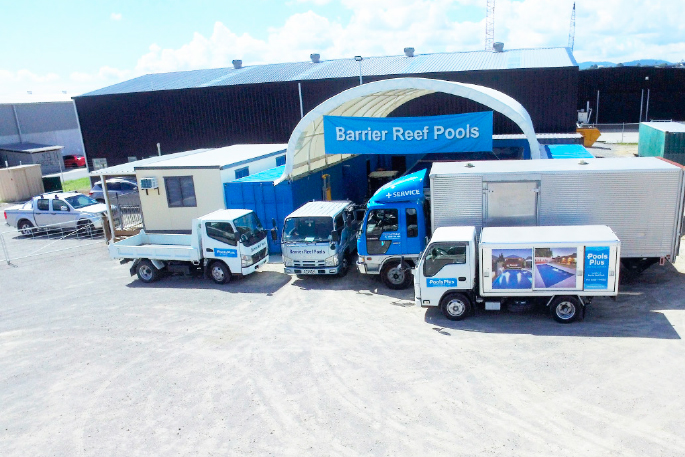 Pools Plus offer a range of services and accessories, which include pool maintenance, pool covers, heat pumps and electric pool cleaners among other things.

Many of the pool sales come from word of mouth. They have some customers for whom the team have installed more than one Barrier Reef pool.

Reputation is very important to the Pools Plus team, and is the reason why they ensure they do a great job each and every time.

Repeat sales do happen in the pool business.

The most memorable quote Jocelyn recalls came from a dairy farmer with a large family who still to this day, after eight summers of having a Barrier Reef pool, says: "it was the best investment I ever made."

Andrew and Jocelyn are looking to keep growing their business and are currently in the process of expanding their team.

Pools Plus have some great specials available at present to celebrate 10 years in business.

Call now to make a time to meet at your home or to visit the pool yard.

The team look forward to meeting you.