I drove out to Greerton Village to check on the knitted piano. It had been hosted by the Women's Refuge second-hand shop, which now had to close. The piano needed a new home.

I'd met the new interim manager of the refuge, Hazel Hape, in 2007 while developing a Bay of Plenty health project.

At various times she's been a mentor and a go-to person for understanding the networks of health and social services. Part of the Women's Refuge Collective since 2005, she's also worked for the Glenn Inquiry, represented New Zealand at the UN and now stepped in to the role that Angie Warren-Clark vacated to become a Labour List MP.

"I feel like I'm in the movie Back to the Future," said Hazel, as I ripped off the knitting to peer inside the piano.

"I've been back at the refuge for a few months and often people ask me how I feel.

"Quite honestly, not only do I feel like I'm home but I also feel like I've never left."

With Angie leaving, the opportunity to be a Kaitiaki, taking stewardship of the refuge, its services and whanau and providing leadership to the staff during their transition to a new manager was something that naturally suited Hazel.

"Angie's departure was incredible," Hazel reflects. Angie had left in August, taking annual leave with the encouragement of her team.

"She was sixth on the list and we thought 'next time' - she'll be ready for 2020," says Hazel as she relates how the collective hadn't quite future-proofed for the possibility of Angie becoming an MP.

"Three weeks in we realised they were waiting for special votes and she's next on the tarmac.

"From then, right up until they announced it on the Saturday, it was like Angie was in the koru lounge waiting for the plane. When it became obvious, the collective had an urgent meeting and I'm now interim manager."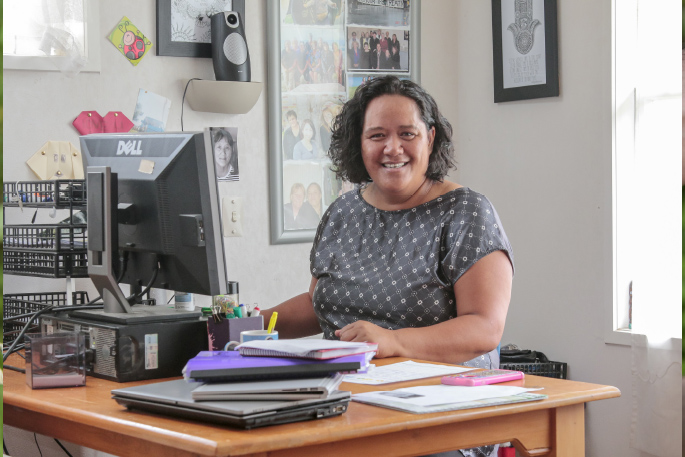 Angie managed the refuge for four years, utilising the $189,000 provided by government and sourcing the rest of the $300,000 it costs annually to run the 24 hour seven days a week crisis service.

"I did that too for seven years," says Hazel.

"I don't know if I want to go back there door knocking, carrying out funding and fundraising applications, talking to anybody and everybody to raise funds.

"I love supporting staff and I've become very passionate about workforce development.

"The more you invest in the workforce, nurture and support them, it follows that our whanau get better support and services.

"I don't particularly like having to go out and beg, borrow, steal and hustle because we're working at the frontline of violence against women and children from a community approach and quite frankly I just think it is criminal that we get funded peanuts to help save lives."

The service hadn't had a funding increase since 2008.

Reflecting on life coming full circle, she confides she had wanted to be a lawyer.

"I feel like we've all got a purpose. I've grown up around family and community, where I saw my parents and grandparents demonstrating stewardship and taking care of people, providing a safe place for children and young people and families to stay.

"I love serving people on purpose.

"I feel like that's what I was born to do."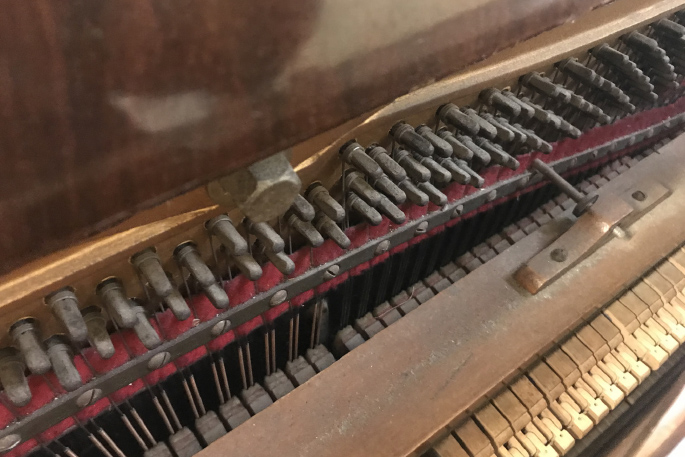 In 2012 she went to the Glenn Inquiry, staying for nearly two years.

"I was quite starry eyed when I started. When it blew up people asked me why I stayed."

A woman then came forward with a claim she had been sexually assaulted by Sir Owen Glenn, the initiator of the inquiry into family violence.

"Everyone started jumping ship. My role was a conduit and liaison between the Glenn Inquiry and all the whanau, survivors, victims, and those affected.

"Some 300 people had signed up by then and we were eight months into it.

"We'd already started travelling around the country. I phoned up every single person and said 'this is what is happening, would you like to withdraw or continue?' In all, 95 per cent of them stayed, saying 'you guys said you would create a space for me to have my voice.

"'I've waited 30 or 40 years to tell somebody my story. I don't want to withdraw'.

"I was the only original team member who stayed. All the doctors and the fat cats with their big PHDs and all of their reputations - they all left.

"More than 600 people got the opportunity to share their story. For most of them, that's all they wanted. They'd lived in silence their whole life."

And the inquiry became a vehicle of voice."

After leaving the Glenn Inquiry, she worked at the national office for Women's Refuge in Wellington.

In 2015 she started lecturing on the bi-cultural social work degree at Te Wananga Aoteoroa.

"I want to pass the passion on and touch people's minds and hearts," says Hazel about her time lecturing. "But I will always have the relationship with Women's Refuge. I love being part of a korowai of strong women."

Coming back on board as interim manager means having to make tough decisions, like closing the second-hand shop. Although no longer viable, Hazel thinks they could open again in a smaller space.

"Guess what happened to me yesterday?

"I won two tickets to the NZ orchestra symphony through the Breeze.

"I've always wanted to go to the orchestra but never had the chance. I don't publicly tell people, but I do like classical music. My family will be like 'oh man, what is that you're listening to?'"

I find the piano only has a pedal loose and otherwise it's got a lot of years ahead of it.

"We've had some amazing people play it," says Hazel, "then when we realised we had to shut the shop up, we had to find a new home for it."

Managing and supporting people - and pianos - through change, is what Hazel is so good at.


Subscribe to our weekly Newsletter
Email: