It all started last September, when Tauranga resident Kym Johnson received a message via the ancestry website from Erin Foster-O'Riordan of Canada.

"Hi, my name is Erin Foster," it read. "I'm working on a blog that profiles several of my ancestors who took part in World War One, and one of these ancestors is David Gill.

"You posted a photo of Mr Gill, his wife Gertrude and their son David to your tree on ancestry.com which, with your permission, I would like to use as part of my post about Mr Gill. Thank you for your time. Erin."

Erin had been tracing 52 soldiers who had gone to war. David Gill and Erin are both descendants of John Gill and Elizabeth Munns. John and Elizabeth were Erin's fifth great grandparents, and they were David's great-grandparents, making David her second cousin four times removed.

David also happens to be Kym's great-grandfather. "I think that makes us fifth cousins?" wrote Erin in a further email the following day.

Erin's blog, www.fiftytwodavids.com, grew out of her interest in the Great War. She completed a thesis on Great War literature and was particularly moved by Timothy Findley's 'The Wars' - a novel that focusses on the individual toll the war took.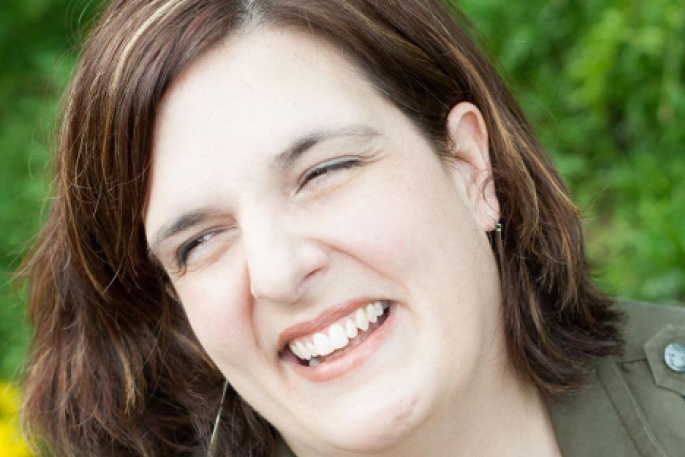 Findley, though his characters, states that this is not a war of David versus Goliath, but rather that "all you get in this war is one little David against another".

Erin writes that the impact of the Great War on the western world is so profound that it's settled like layers of volcanic ash on millions of family trees.

She dedicated her '52 Davids' to the families and memories of the 52 soldiers her blog profiles.

Following Findley's sentiment, Erin has identified 52 ancestors, or husbands of ancestors, whose lives were touched by the war. These are citizen soldiers – dentists, blacksmiths, general labourers, farmers –people from every walk of life.

Meanwhile, in New Zealand, Kym had been puzzling over an old family photo of two soldiers, taken somewhere in France during World War One. One was believed to be her great-grandfather David Gill, and the other, one of his brothers, who Erin has also profiled.

But Kym and her family had never been able to determine who was actually in the photo. She sent the photo to her newly-discovered fifth cousin and geneology enthusiast Erin.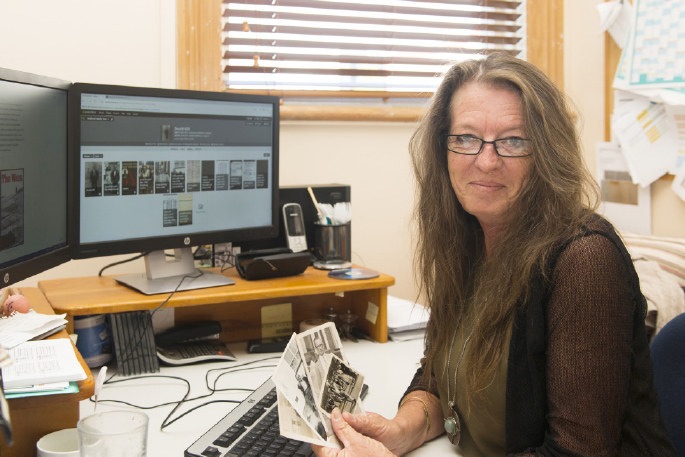 Amazingly, Erin was able to identify that the man on the left of the photo is most likely to be David, because of the lanyard he is wearing in the photograph which relates to his designation and ranking at the time.

"Erin was able to identify him based on the uniforms and on what he did in his wartime role," says Kym. "The brothers were in the Royal Field Artillery. My great grandfather was a blacksmith with the rank 'driver' – a specialist in horses who would drive and care for the animals pulling heavy equipment to the regiment's appointed locations."

For some of the soldiers, Erin had a lot of information, and for others, very little. In some cases, she has been able to contact distant relatives, like Kym, to learn more.

Each week, from November 11, 2017 through to November 11, 2018, she will publish a profile on one of these men, marking the centenary of the last 52 weeks of the war.