Champion surfer Indica Knox Corcoran is heading to Bali for four months in preparation for the prestigious Sydney BL Blast Off competition in October.
A student at Tahatai Coast School, the eight-year-old from Papamoa sometimes surfs before his school day starts.
"He was four when he started saying: 'I want to go surfing' nearly every day," recalls his father Phil Corcoran, a national surf competition judge.
"Indi has been surfing since he was about two, but really got into it when he was four.
"I think it was early 2015. His older brother Devon entered a competition in Gisborne, but decided he didn't want to go in it. Indi said 'I'll take your place', and it's gone from there.
"He caught waves, had fun and did amazing, but he was up against under 14-year-olds."
It's the third year Indi has gone to Bali to surf.
"So I asked, why Bali?
"It's heavy and clean," says Indi. "It's glassy and it's breaking more. It's heavy breaking.
"We're going just for surfing and going to kids surfing comps."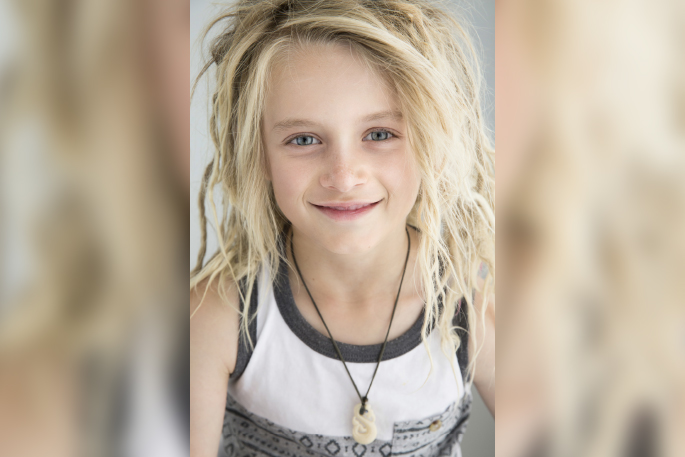 "Last year he got third in the under-10s, as a seven-year-old," says Phil. "He was competing with mainly Balinese, but there were a couple of Australians, South Americans and Brazilians as well. Because of the time of year, a lot of surfing families go there.
"He also did that same competition the year before and got fifth.
"This year, his goal is to win."
On returning from Bali, Indi's greater goal in 2018 is to head to Sydney to the BL Blast Off - a major competition.
"He won the under-six category there in 2016," says Phil. "Last year he went up another division into the under-eights, and he got sixth. All those other kids that were in the final with him had to move up to the under-10s this year. He's still eight.
"If our training works well in Bali, then he should win this one in Australia too.
"The Bali competitions are like the training for the BL Blast Off."
Clearly Indi is very competitive. He's just won the Bay Board Riders 2018 Boys Under-10s division, with Tyler Stenzel coming second and Zen Mouldey third.
"I like surfing because you can do some cool tricks," says Indi, "like barrels."
He remembers his first board - a distant four years ago.
"I surfed on a soft top," says Indi. "The surf board was about six-foot long."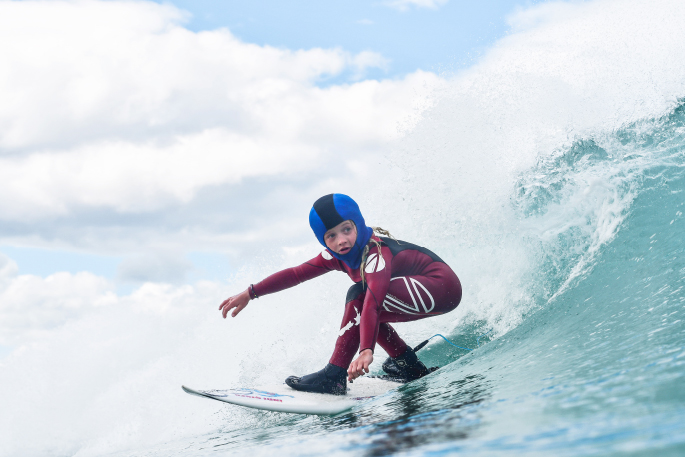 How does this affect his schooling?
"He's away quite a lot," says Phil, "but he's a smart kid and loves reading and writing.
"When we're away he takes books with him and gets through them quick as.
"He's reading every day and also writes about what he does each day. He's not ahead, but he's not behind either. He's at a good plateau. For how much time he spends away, we're reasonably happy with how he's going.
"Tahatai Coast is such a great school.
"They're so supportive and they've helped us lots."
The family - mum Renee, brother Devon and sister Georgia - are also looking forward to the trip away together.
"I'm a professional surf judge, so I judge all the competitions around NZ and used to do it internationally," says Phil.
"When we've gone to Australia, it's mainly been me and Indi, but last year we managed to take his mum with us, which was amazing.
"Other years, in Bali, it's just been me and Indi but this year my family has helped support us, and we're able to take his mum and brother and sister as well."
The family have recently started vlogging, and intend to focus on that while staying in Bali.
"Ideally, we want to get a short out each day," says Phil. "We'll be doing them regularly and once a week we'll do a five-minute update about what we've done that week and put it on social media."
"My brother sort of likes surfing, but my sister doesn't," says Indi.
"Devon is mainly a skateboarder."
Kiwi surfing great Ricardo Christie has also taken note of the young grommit.
"Watch out for this young NZ sport star as he's set to make waves, literally - in the surfing world," says Ricardo.
"Indi is a little legend! He's already ripping at such a young age, I can't wait to see what he does in the future!"