I didn't know throwing frisbees was a serious sport. I even used to joke that I might become a frisbeetarian - someone who adheres to the belief that when you die, your spirit floats up and gets stuck on the roof.
Somehow, though, between my childhood and now when I wasn't paying much attention, it's become recognised by the Olympic Federation as a potential sport for future inclusion in the games.
Over the summer, I'd noticed Frisbee players running a fun and very popular league on Mount Main beach. Known as Mount Maunganui Ultimate Frisbee, the players headed indoors at the start of autumn.
I went along to Tauranga Boys' College gymnasium to watch them play and learn more about it.
Michael Kramer introduced me to the team members. Ranging in age from 14 years to players in their 50s, their enthusiasm is apparent.
"There are a group of us who are very enthusiastic about ultimate frisbee in the Bay, and we successfully became an incorporated club in 2017," says Michael.
"Chris Hetem started us off in August 2015 by inviting people along to a park. We'd turn up on a Sunday and throw a frisbee around, making up teams on the day. Then last winter, as a club, we organised our first indoor league at ASB Arena."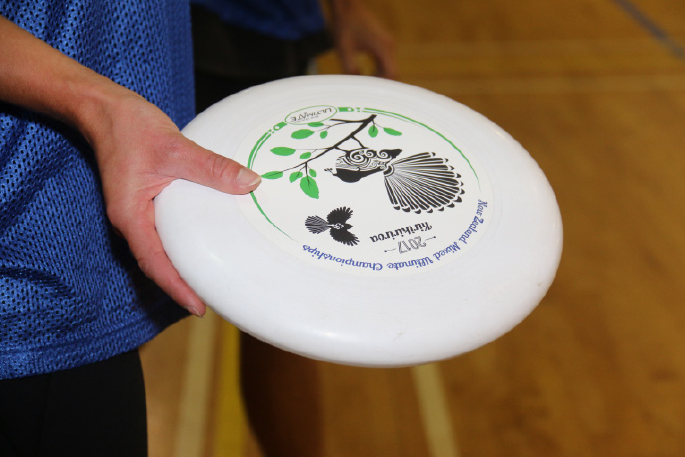 As a team sport, Ultimate Frisbee team numbers vary depending on the playing surface. Outdoors, at a beach, they play five-a-side.
On grass, it's seven a side; and indoors, played on a basketball court, it's four a side.
Over summer, Mount Ultimate organised the summer beach league and recently ran the first Bay of Plenty secondary school event with help from Sport BOP.
"I started playing frisbee when I was in Australia," says Michael. "Most people's perception of it is quite mocking, that it's not a real sport."
I confessed to Michael that I had thought similarly, but was fast rethinking that misconception.
"That was my opinion too," says Michael. "About six years ago, a friend asked me to come and help them out as their team was a player down.
"I thought it would be easy, and quickly discovered that I loved it. It's fast and requires elements of strategy, skill and a little athleticism."
Michael has been playing Ultimate ever since.
It does seem a very easy sport to learn and play.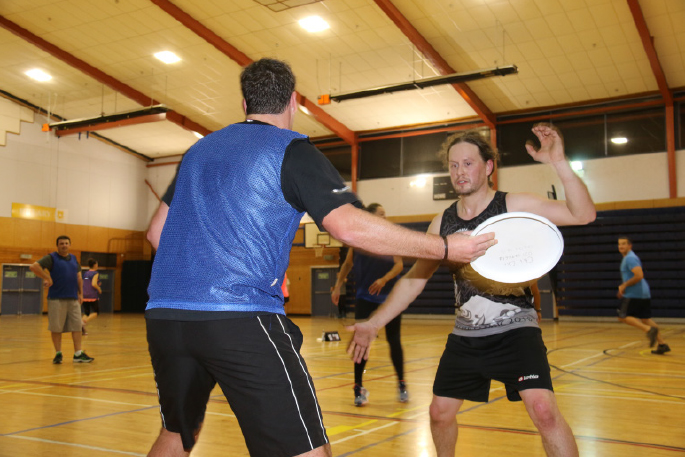 Players pass the Frisbee between each other with the goal of catching it in an end zone. Once it's caught in that area, that's a point. Like netball, once a player has caught the Frisbee they can't move.
They have to catch it on the full, it's a non-contact game and self-refereed. Having a good understanding of the rules is the responsibility of each individual player. There are no referees even at the highest level of international games.
"Every other sport that I've dabbled in since has been fun, but I've always come back to Frisbee," says Michael. "It's very unique and relies heavily on good spirit, good attitude and healthy competition.
"There's something about it that other sports just seem to miss."
The fringe sport was introduced in 1968 at a high school in Maplewood, New Jersey, and the first game was played between two groups of students using a 'Wham-O Master' disc in a parking lot.
However, Ultimate wouldn't exist without the invention of the flying disc, or "Frisbee".
The first known contemporary tossing of a "disc" was by Yale University undergrads in the early 20th century. The Yale campus was near Connecticut's Frisbie Pie Company, whose pies, while being a popular treat in themselves, were sold in metal tins that would hold flight when thrown over a very short distance.
In 1948, Fred Morrison invented a plastic flying disc which was more durable and flight-worthy than anything made of wood or metal.
The first recorded competition using a flying disc happened in 1954 when Dartmouth University students organised a tournament known as 'guts'.
'Just another form of spring fever' is what one Princeton University faculty member is said to have called the pastime of throwing around a Frisbee in 1957. But disc sports had far more staying power than they had predicted.
Flying disc, Disc Golf, Discathon, Guts, Freestyle, Beach Ultimate and Ultimate have all sprung from this early beginning.
Qi-Wern Lim ran past me flashing a smile.
She came back over and we talked about the 'spirit circles' at the end of the game.
"It's a huge part of Ultimate, and it's about the culture of the sport," says Qi-Wern, also known as Chi Chi. "At the end of each game the players get in a huddle. The teams thank each other for the game and choose the most valuable and spirited players. You also score the other team on how spirited they played. There are five categories – how well they knew and used the rules; fouls and body contact; communication; positive attitude and self-control; and fair-mindedness." This sportsmanship and the joy of throwing a flying disc, which may or may not get stuck on the roof, makes this, in my view, the ultimate spirited sport.