There they were, Karena and Kasey Bird, who, as most of us know, entered and won the Masterchef New Zealand competition in 2014.
It was a Saturday morning in June and I was standing in the warm sun at the Lizard Market at the Omokoroa Settler's Hall. Karena and Kasey were smiling at me from their stand, serving up delicious rewana rolls and chocolate slab.
It was a far cry from their world jaunt visiting different countries for their award-winning television show 'Karena and Kasey's Kitchen Diplomacy'. From fine dining in France to gourmet burgers in their home town of Maketu, they know all about keeping it real.
And sublimely unreal.
Next on their dining journey, they plan to serve up an exclusive dining experience which will combine story telling with a delicious seven-course degustation paired with beverage matches.
The dinner is limited to only 24 tickets.
"We've dreamed of a dining experience like this," says Karena. "We're excited to finally bring it to life and share it with everyone."
The pair have hosted their first two meals in Rotorua and Auckland, and will be hosting their next in Wellington on August 4 and 5.
"They are full, multi-sensory meals, with lighting, pictures and sound all wrapped around food," says Karena. "It's a new concept but we've been working on it for quite a while, and we're going to be taking that around the country."
The trial dinner in Rotorua in April cost $280 per person and sold out within 24 hours.
"We have plans to take it overseas later in the year," says Kasey.
"We're home now planning our next year."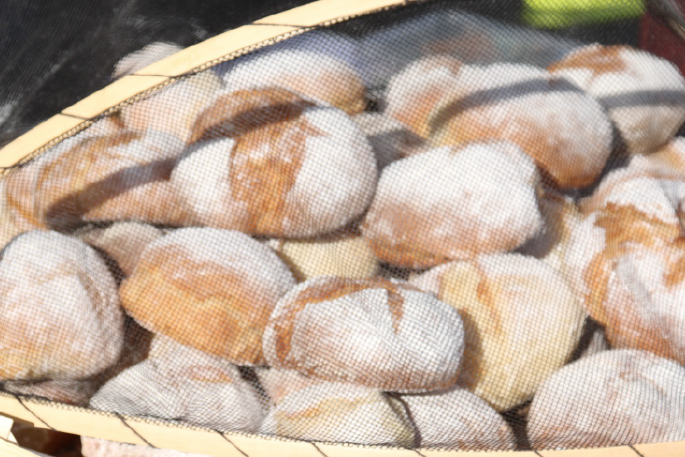 They have been travelling for about three-quarters of the last year around the globe.
Their first cookbook 'For the Love of…' went straight to number one on the Best Sellers' List.
Since Masterchef they've travelled to over 50 global destinations and have now published their second cookbook 'Hungry', which won an award at the Gourmand World Cookbook Awards.
They've also travelled to a different country for each episode of the cooking series.
Despite their global degustation dominance, they still relish the opportunity to be involved at the heart of Omokoroa – the paradise peninsula with its extraordinary community spirit.
"Beautiful weather," smiles Kasey. "We've come down to Omokoroa because it's close to Maketu.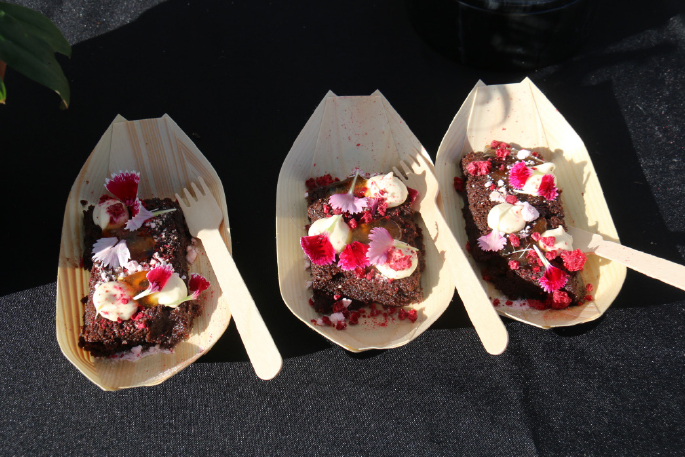 "I guess we wanted to just hang out, catch up with everyone and share a bit of our kai and our books. We've started doing the markets at Maketu, and we thought we'd go to other small communities too."
"Everyone is so lovely here," says Karena, referring to the Omokoroa Market. "It reminds us of our home town. They're just happy that we're here, and lovely and friendly."
Subscribe to our weekly Newsletter
Email: