Jenna Preest brushes her hair with her fingers and the blonde strands glide through. There's no tugging at knotted ends, or hair pulling out. Her hair is silky and shiny, and it looks healthy and strong.
"I didn't do anything with my hair this morning," announces Jenna. "I didn't need to dry it, straighten it or anything. I don't even need to use my detangling brush anymore, I just use my Inverse."
The Inverse looks like a straightening iron, but it's the cooling effects of the hair conditioning system that locks in the moisture, keeping hair irresistibly healthy while making it soft and smooth with great shine and definition.
They say diamonds are a girl's best friend, but the Inverse Hair Conditioning System could be the next big thing.
Made in Tauranga, the innovative hair tool works on the power of ice, cooled to sub-zero temperatures.
It was an idea born from a wow moment at founding director and experienced hairstylist Dave Roe's house. His wife Carolina's head of untamed gorgeous brown curls had been well…tamed.
"Wow, what have you done to your hair," said Dave. "I just rinsed it in ice water," said Carolina.
Dave's brain started ticking and the experiments with cold water on hair began.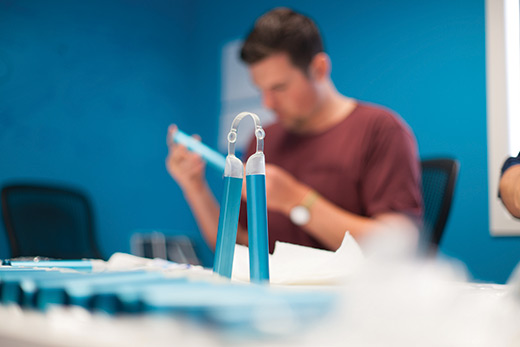 With the backing of Enterprise Angels, an investor group that connects start-up businesses requiring funding with investors, it wasn't long before award winning product development company Locus Research got behind the idea and Roholm Ltd was born.
Following years of heat styling and damage, painfully long replenishing treatments and many expensive attempts to restore the condition of hair, women are still searching for the answer to strong, healthy and shiny hair.
After extensive scientific research, the team found that treating the hair at a sub-zero temperature was the way to go.
"When you subject your hair to a sub-zero temperature you lock in the moisture in your hair," says Timothy Allan from Locus Research.
Inverse is a tool that can be used on wet, damp, or dry hair. For best results, loosely towel dry your hair after showering before you begin.
Just like what you've been doing for years with your straightener, simply work the frozen device through thick sections of your hair, starting at the roots and gliding down towards the tips.
The heart of the Inverse are the ice cores, which are filled with a specifically formulated solution which hold the optimum sub-zero temperature when frozen.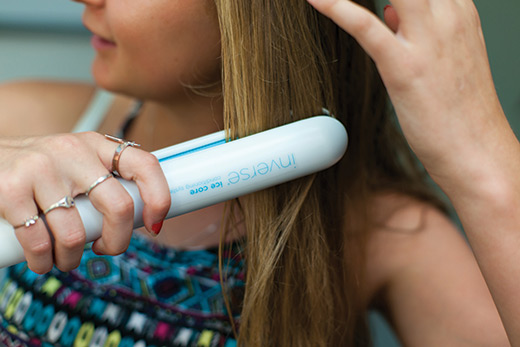 "To reach sub-zero temperature, you put your Ice Cores in your freezer," says Timothy. "They have a special formulation that uses the phase change from water to ice. This formulation is designed to sit at about negative six degrees.
"Once it's in an ambient environment, about 24 degrees, it will sit there for about 25 minutes before it starts to climb."
Timothy says high temperatures remove the moisture in your hair, stripping the goodness needed to keep it strong and healthy.
"Inverse conditions your hair by locking moisture deep inside each strand, keeping it in a beautiful, healthy state for longer.
Dave says the Inverse is his first point of call for women wanting to restore their damaged, lifeless hair and achieve silky smooth results.
He says with Inverse, the hair becomes much easier to brush, style and manage.
"Within a few uses, you can start to see the benefits of Inverse Conditioning. With frequent use, you can feel your hair becoming stronger, healthier and more hydrated. It also becomes easier to maintain!"
Timothy says the Inverse directly strengthens each strand of hair with elevated hydration and deep restoration within the fibres.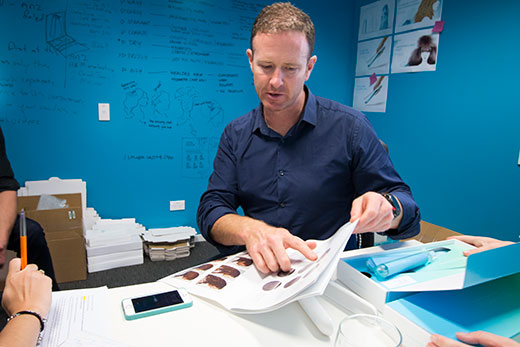 "What we're trying to do is absorb the heat from your hair and lower the temperature to deliver the therapeutic effect."
"Generally what you're seeing is an improvement in the actual hair fibre.
"I think what most women want is hair that looks great. With something like this it helps to achieve that but its doing it in a way that's great for your hair."
The Inverse is scientifically proven to work best from a damp stage, this is where the Inverses Ice Mist comes in.
The Ice Mist works alongside the Inverse to naturally prepare the hair for the hair conditioning system.
"This solution is a very low mineral, very low PH solution using deionised water and is designed to close the cuticle of the hair which generally makes your hair looks nicer," says Timothy.
"It improves your hair without adding anything to it."
This was new for Dave, who has gone from salons with shelves of hair product, to a simple spritz of an Ice Mist.
"It just eliminates the need to have a whole bathroom full of product," says Dave. "Most of the hair types I see are simply lacking in moisture.
"When the hair is hydrated you no longer need to cosmetically make it feel like that."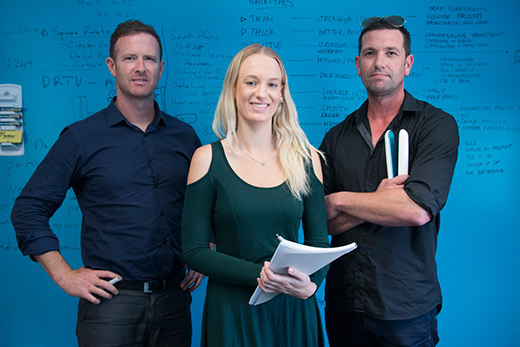 And the more you use Inverse, the better the results. Dave says prolonged use of the Inverse will hydrate, revitalise and heal your hair, giving better definition and less fly-away.
The men admit it's a bit of a paradigm change from straighteners, but they believe in their product and know women will too.
"Anecdotal effects also include colour retention," says Timothy. They'll look into that next, as they continue to research their product.
Number-one fan and owner of I Love Merino Mount Maunganui, Margarita Hammond-Smith, stocks the Inverse in store.
"It's fabulous," she says. "I had long hair, and because I'd straightened and bleached it for so long, the condition wasn't so good, so I cut it off – that was before I knew about this product.
"This puts the moisture back in, repairing the damage from years of straighteners and treatments. Now I notice I hardly use my irons at all, and go for a more natural look."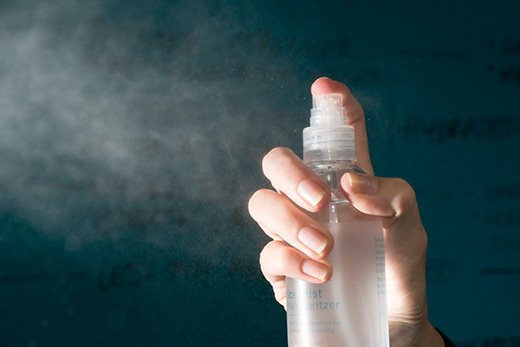 Subscribe to our weekly Newsletter
Email: