Buddy Mikaere's book 'Māori in Aotearoa New Zealand: Understanding the culture, protocols and customs' has been reprinted.
Originally written by Buddy and printed by New Holland Publishers in 2013, the first edition sold out.
Buddy provides a highly readable historical overview of early settlement in New Zealand, and examines the impact of colonisation and later a developing urban world on Māori and their traditional way of life.
"It was a book that was trying to make understanding contemporary Māori culture easy," says Buddy. "So it was aimed largely at the visitor market, or people who were wanting to get a better understanding about Māori and Māori culture in this country.
"It's been a good seller. I've just noticed that a lot of the cruise ship people like buying it, because it gives them an easy entry into understanding Māori culture. They can look up whatever they're interested in, or a particular aspect, and it's in there."
The book includes information about maraes, contemporary Māori rituals, pōwhiri, accommodating visitors, huis and tangis.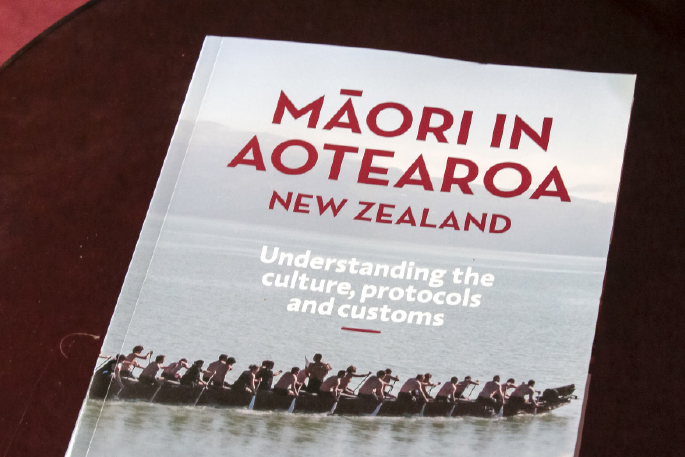 It also outlines the renaissance of Māori culture in NZ, with chapters on Te reo, Kapa haka, Māori music, the haka, waka ama, contemporary ta moko, and arts and crafts.
The origins of Ngā Tāngata - the people who populated NZ from the long journey and voyaging from Polynesia to Aotearoa, following in Kupe's wake - is told with images supplied from various sources and text written by Buddy.
The section on traditional Māori society explains and discusses whānau, hapū, iwi, utu, kāinga and pā. Whakairo, carving, wharenui, waka taua, tā moko, tattooing and the traditional world gives an understanding of Māori's appreciation of climate and resources.
The Treaty of Waitangi and nationhood is outlined, from the beginnings of trade between Pakeha and Māori, through the era of missionaries, development of literacy, and the conflict that arose with government.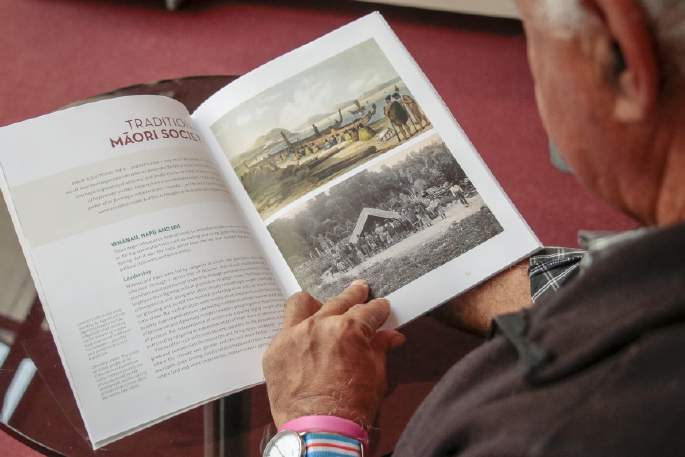 The thread of resilience and growth through this time of defeat and loss leads on to the urbanisation and migration of Māori into cities.
Buddy Mikaere, of Ngāti Pukenga and Ngāti Ranginui descent, has run an environmental consultancy with a national client base for several years.
He is a well-respected historian and has published widely in his specialist field of 19th century race relations and on Māori history in general.
"I had to draw on what is the Ngāti Pukenga approach, which is my father's iwi, but a lot of things explained in the book are generic," says Buddy.
"So they apply nationally more or less. Some iwi or hapū may have their own regional differences, but they're very minimal in the scheme of things."
The book has had its cover refreshed with a new image of the waka at Waitangi.
Subscribe to our weekly Newsletter
Email: