Hepi Mita was quietly working away in the national film archive in Wellington when Cliff Curtis asked him to go for a coffee.
"Cliff said he was starting a production company and wanted a documentary on my mother to be one of his first projects," says Hepi.
Hepi's mother Merata Mita was a pioneering Māori filmmaker and activist from Maketu who became a champion of women in indigenous film.
She worked with the BBC and National Geographic, moved to Hollywood to live for many years, and was the first Māori woman to write and direct a narrative feature 'Mauri' in 1988. She died in 2010.
"I thought about it," says Hepi.
"My initial thought was if someone else was to do that and direct it, that would really annoy me, so I thought I may as well do it."
As a film archivist at Ngā Taonga Sound and Vision, he had access to interviews and footage of his mother.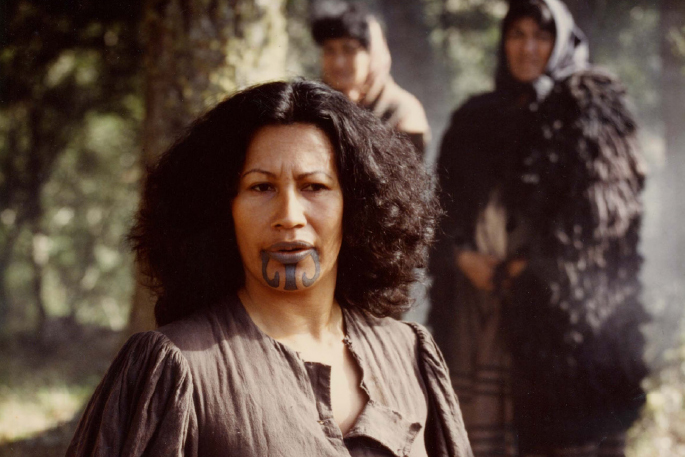 The resulting documentary 'Merata: How Mum Decolonised the Screen' explores her life, and was premiered at the NZ International Film Festival in Auckland in early August.
Hepi was the keynote speaker at the Te Ata film forum at Otamarakau in May and explained how he'd wanted to premiere the documentary near Maketu.
"I always wanted to launch it here because of the connections," says Hepi, who spent his early years with his parents in Hollywood. "I holidayed near Maketu when I was little."
His mother was the first Māori woman to have written and directed a feature film.
"That was thirty years ago in 1988 and she's still the only one to have done that.
"That really stands out for a few reasons – how hard it was for a woman to do that on her own back then, especially a Māori woman, and the fact that we still haven't reached that height again is kind of shocking."
Merata took up film making as a tool for telling the stories of the social conditions around her. When she died, she was in the middle of looking at the issues around child abuse in our communities, and was planning to make a documentary about that.
It's been said that she wasn't making a point with her film making, but that the point had already been made by the social conditions she experienced around her, and she was speaking to that point.
At the forefront of Bastion Point, she made 'Bastion Point: Day 507', a confronting film about the eviction of Ngāti Whātua from their ancestral lands on Takaparawhau Bastion Point in January 1977.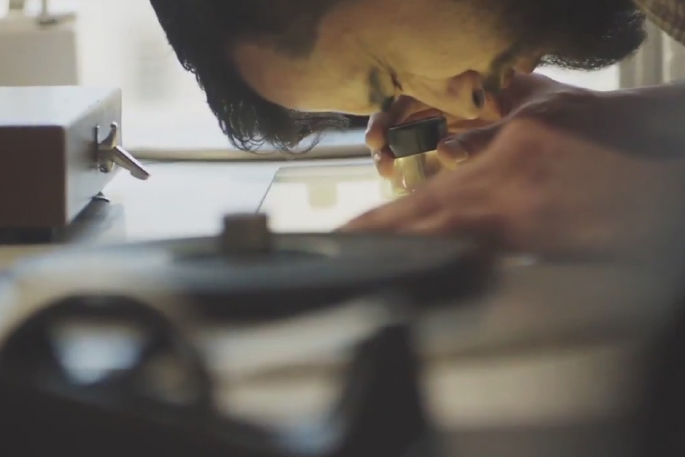 In 1983, she filmed 'Patu!', the documentary about the 1981 Springbok tour protests.
"She always said if I don't do it who is going to do it," says Hepi. "I was very passionate about making this documentary to celebrate her, and to educate ourselves about this whole generation."
Merata's life traces a number of decades. Hepi's documentary is not just about her, but reflects back to us our attitudes about women, being a mother, being a mother who has something to say, and being a mother making a difference.
It's a fitting moment, for this film to be released during the 125th year since women won the right to vote in NZ.
"In my mother's case, she was a solo mum in the 70s, living in Auckland with five kids. There were land confiscations around the corner from her house at Bastion Point, and police were being sent on to the land and taking people away."
Merata had been involved as a liaison person showing locations to overseas film crews, mostly from Germany and Japan, and getting them contacts at different marae around the country. She was also a teacher.
"She realised her responsibility was to use the tools that those people were bringing to the country for our own purposes to film what was happening here. She could see there was a problem here and felt that people needed to see what was happening.
She thought 'I'm going to grab the camera and show people what is going on'. So, that was her path."
Soon after Merata wrote and directed her first feature film, Hepi was born, and the family moved to Hollywood.
"My father was also a film maker, working in Hollywood, so that's where we grew up. My mum grew up 15 minutes down the road at Maketu, and the centre of her world was the wharenui, with very humble origins. We lived in Los Angeles, so for mum to be working in the film industry was to be expected."
Then the family would come home to the Bay of Plenty and it was a two-lane road and four-hour drive back into the middle of nowhere. "Just farms, and a couple of maraes and whanau, and I loved it.
"But at the same time, I always wondered how did a girl from Maketu growing up in the 1940s then go on and start making films over in Hollywood?
"That was one of the things that motivated me and drove me, one of the questions I wanted to explore when making my film."
Screenings of Hepi Mita's film Merata: How Mum Decolonised the Screen will be held at Rialto on August 29 and September 4, as part of the Suffrage 125 national event programme.
Subscribe to our weekly Newsletter
Email: