Father of modern medicine, Hippocrates said: "Let food be thy medicine and medicine be thy food".
At Bethlehem Health and Tea Shop, they believe this quote is just as important in the 21st Century as it was some 2500 years ago. They credit good nutrition as a major key to good health.
"I think people tend to underestimate the importance nutrition has to their health," says Bethlehem Health and Tea Shop owner Jude Randell. "Refined and processed foods have become the easy option and as a result people are becoming more and more unwell."
This is why Jude and her team of health professionals always recommend supplements they believe are as natural as possible and promote raw, natural and organic food and teas that are beneficial. 'The right advice, naturally' is their company motto.
Each of Jude's team has their own area of expertise, including naturopathy and herbal medicine, and collectively have more than 25 years' experience and knowledge in the field of health and wellness. Your health is their concern.
Located conveniently at 229c State Highway 2, Bethlehem, opposite the Bethlehem Shopping Centre, Bethlehem Health and Tea Shop is a privately-owned independent health shop serving the natural health needs of Tauranga and New Zealand.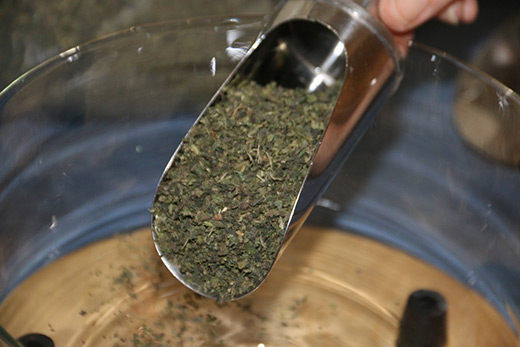 When Life+Style contacted shop owner Jude on March 24, she was in high spirits. "It's our 12th anniversary today."
The Bethlehem shop has been on SH2 since 1982, says Jude, who has proudly owned the Bethlehem shop for the last 12 of those years.
Walk inside Jude's shop and you'll find an array of essential and therapeutic oils, healing creams and lotions, herbal infusions and teas, homeopathic remedies, supplements, natural skin, hair and body care as well as lots of natural foods.
"Probably once a week I have customers saying: 'I have been looking everywhere for that product' and we have it," says Jude.
Jude prides herself in stocking those products that may be unavailable elsewhere, whether it's pomegranate molasses, savoury yeast, camu camu powder, cacao butter or foot rollers.
"Newcomers to our shop are often amazed at the amount and variety of products on the shelves," says Jude, who is always happy to try and source a product you're wanting.
"If you can't find a product you want, just ask the Bethlehem Health & Tea shop if they can order it for you. Hopefully they'll be able to help.
"Organic and natural food has always been a huge part of our shop," says Jude. "Our belief is in organic unrefined wholefoods."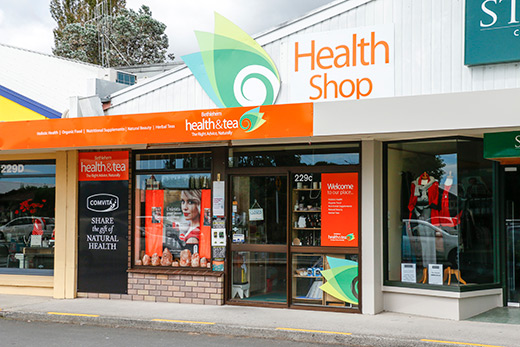 Another thing the Bethlehem Health & Tea Shop has to offer is a treatment programme using Pulsed Electromagnetic Field Therapy.
"This is a healing and detoxifying machine that improves blood circulation" says Jude. "It's a remedial machine which can help provide better outcomes involving wound healing, tissue degeneration, pain, swelling, spasm, inflammation, mood, strength and mobility."
PEMF delivers a very short duration, high intensity electro-magnetic pulse combined with multiple frequencies, which penetrates completely through joints and muscles in as little as three to 20 minutes.
"It may improve circulation, not by increasing heartbeat or blood pressure, but by opening and dilating the arteries and capillaries. This also reduces oedema, helps to regenerate damaged and diseased tissue and repair torn tendons and fractured bones."
The friendly and experienced staff at Bethlehem Health and Tea Shop often confer with each other to make sure the best product is given to a person for their particular condition.
They pride themselves on their ongoing relationships with their customers.
Jude sends an email newsletter once a month to more than 4000 of her loyal customers.
This newsletter contains recipes and lots of information about various products, including foods and teas. Each month the e-newsletter features a different company as the main feature article, and this April is Comvita month.
The Bethlehem Health and Tea Shop proudly stocks the complete Comvita range, with the ever popular lozenges sold singularly.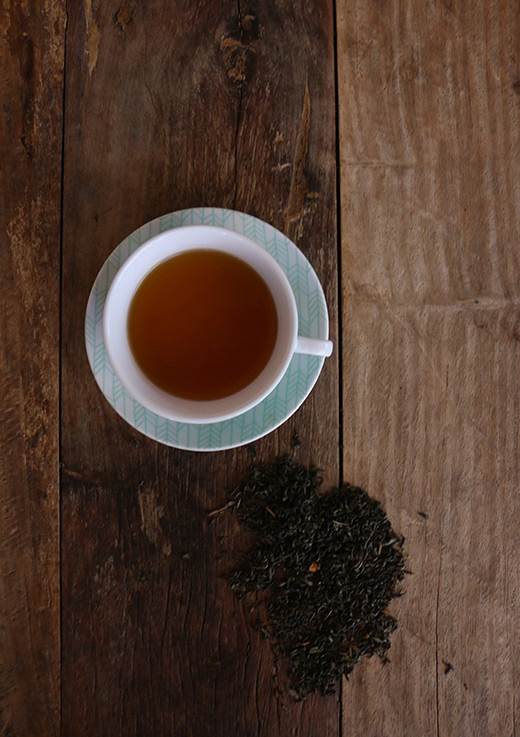 Subscribe to our weekly Newsletter
Email: