Every Monday, the Papamoa Patchers meet at Arataki Community Centre for a morning of patchworking, quilting, sewing and embroidery.
On Saturday, September 15, this enthusiastic group will celebrate their craft with an open day at Mount Maunganui Bridge Club.
"Our plan is for the celebration to be exciting, accessible and fun," says club member Gilda Rowland. "We will have working exhibits all day, showcasing the various aspects of patchwork and quilting such as applique, machine piecing, machine quilting, hand quilting and candlewicking.
"We hope to demonstrate that this is a wonderful hobby which is do-able by people with all sorts of sewing abilities. Yes, there will be some beautiful creations on display, but also quirky projects like bags, Christmas decorations, tablemats and cushions.
"We will also have a display from Phoenix Friends, which is a small embroidery group who make exquisite embroidered and embellished creations."
Mary-Rose Russell, president of Papamoa Patchers, says the club has been running for more than ten years and has around 70 members. "It's a wonderfully congenial, friendly and caring kind of club," says Mary-Rose.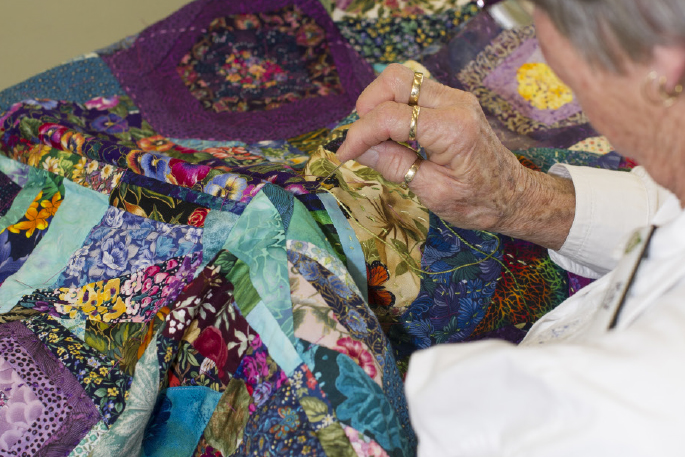 Dawn Ryder, age 91, is a foundation member.
"I live in Otumoetai and drive myself over," says Dawn. "I've been coming every week, except occasionally when I've been sick.
"I enjoy being a part of it because I live in a fairly lonely area. I enjoy the company.
"There are some very clever people who come, and I enjoy seeing what they do."
"The Celebration of Patchwork and Quilting will showcase the wonderful creativity that's in the club," says Mary-Rose.
"We want people to see that these crafts we've inherited from people that have come before us are not something that's died, but have relevance today."
Anne Brown has turned tee-shirts into a quilt, creating a loving memory of her husband.
"He died about three years ago," says Anne.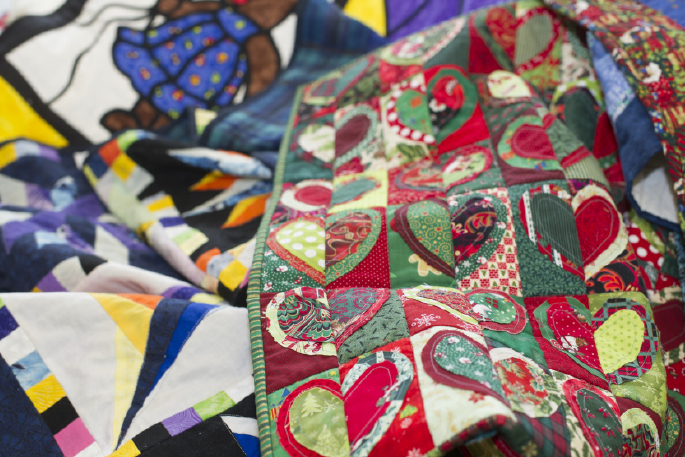 "As well as the tee-shirts, I added a couple of other things too, to reflect his interests."
Debbie Wolff's daughter was married in April in Christchurch, and asked her mum to make 16 lap quilts for people sitting outdoors at the wedding.
Given away during the reception, they proved to be so popular that she has now completed five more to send to her daughter's friends.
The Celebration of Patchwork and Quilting open day on Saturday, September 15, will run from 10am to 4pm with no admission charge.
Subscribe to our weekly Newsletter
Email: