Last year, Benaiah Dunn, his younger brother Thomas and their team of actors from Middlemarch were placed second in the International Youth Silent Film Festival New Zealand Regional competition.
Their film The Chase collected three out of the five awards at the Tauranga ceremony, held at Baycourt. Following this, Benaiah had the opportunity to travel overseas to take part in the IYSFF global awards show in Portland in the United States. Although unable to go to the international competition, he won second place, beating out films from a host of other countries.
"It was a good surprise," says Benaiah, who travelled up to Tauranga earlier this year to take part in an IYSFF workshop at Baycourt.
"We weren't expecting it.
"When we made that film, we started with the music and worked out where all the high points were - where it sped up and slowed down.
"We also watched a lot of Buster Keaton and Charlie Chaplin skits and tried to see what we could copy. The stunt work was a big thing that we thought we could try."
The Buster Keaton-inspired film featured a chase through Middlemarch township before a desperate climb on to a nearby bridge. Benaiah took over as the main actor's stunt double, and dangled by his arms from a bridge.
"It was a reasonable drop below the bridge," says Benaiah, downplaying the death-defying distance. "We ran a rope down my arm to a harness, and then ran the rope along the bridge to an anchor point.
"It was safe - it just looks a bit sketchy."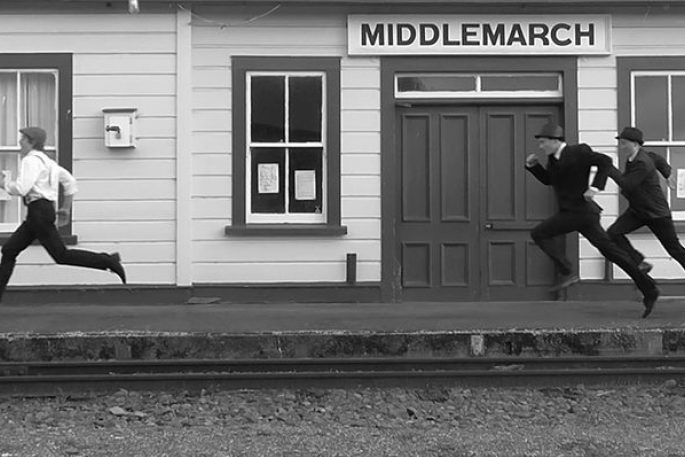 Benaiah says they had seven actors, with another half a dozen or so people helping out.
"It was a pretty quick film.
"Originally we didn't have the story, so we had to film some more at the end.
"We were going to have it about the stunts, and then we realised we needed a narrative so added that in later on."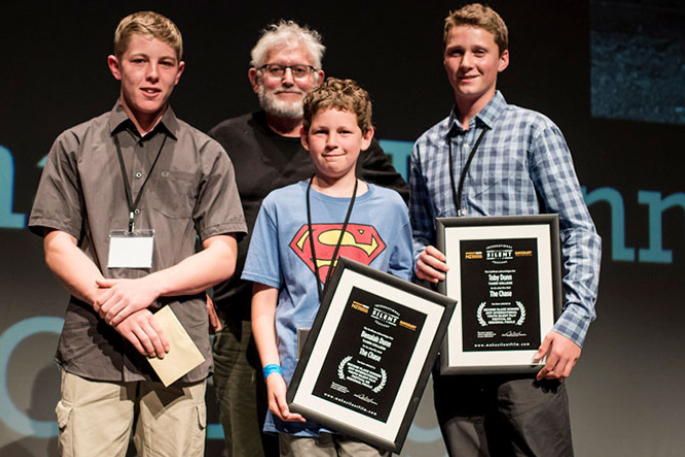 Benaiah has entered a new film in the 2018 International Youth Silent Film Festival, which his team had started working on prior to him attending the Tauranga workshop.
"It's a different crew this time," he says. "For The Chase, I used a small hand-held camera.
"I bought a camera with last year's prize money - a Panasonic HCX 1. That was really handy and everyone was keen to put the prize money towards a camera."
A Year 12 student at Taieri College, he has one more year of secondary schooling to go, with his sights set on the Southern Institute of Technology.
"I'd be keen to get into directing," he admits, "so I'd look at studying at SIT. I'd be keen to get into the industry and directing."
Subscribe to our weekly Newsletter
Email: