The City Transformation Committee's decision to opt for a new museum on Tauranga's Cliff Road was swayed by the history of the site itself, which has the full support of Tangata whenua.
Cliff Road was the site of the Otamataha Pa - a pre European settlement extending from the Mission Cemetery south to the redoubt.
"That site represents the beginning of contact between Maori and Pakeha in Tauranga," says non-voting committee member Buddy Mikaere, speaking after a meeting earlier this week.
"Historically, it's probably the most important site there. Having a museum there just makes sense. I think people are calling it the historic precinct, because you have got the Mission Cemetery which is on part of the old pa site.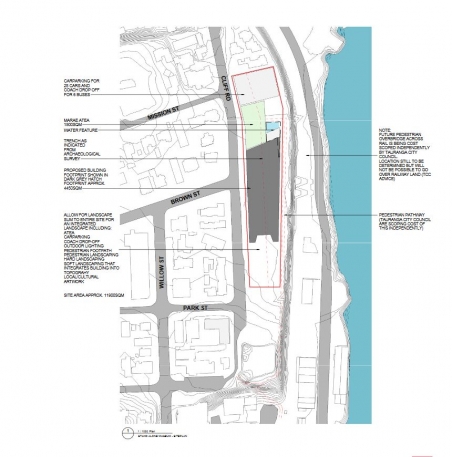 An exploded view of the building's possible bulk and scale.
"Down one end you have got The Elms and you have got the Monmouth Redoubt - that whole area is more or less Tauranga's beginnings, from a Pakeha perspective and from a Maori perspective as well.
"Otamataha was one of the most important pa sites in Tauranga right from the very first arrival of Maori.
"I know some people have expressed some concerns that it is a battle site and part of the historic record shows that hundreds of people were killed there in 1828, but we have ways of dealing with that."
The committee's recommendation is for council finance to be capped at $15 million towards the construction, with another $5.65 million going towards access upgrades, traffic flow and parking.
This reduces the ratepayer contribution to 37.1 per cent of the total estimated costs of $50 million.
The recommendation also directs council staff to investigate the roles, responsibilities and membership of a potential Museum Advisory Group to advise on matters related to the development of the Museum.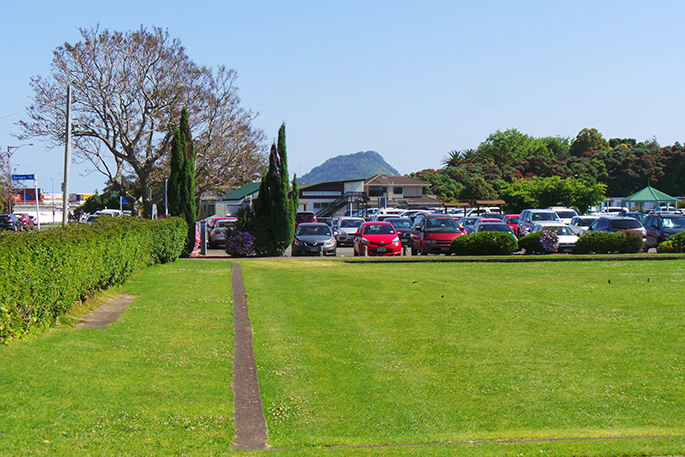 The Cliff road site for the museum.
These would include the value management, design and planning processes.
"Although we have got professional people advising on external funding, I don't believe they have sufficient knowledge of the local economy to be able to identify potential funders in our community like this," says Buddy.
"There's a big number of philanthropists in Tauranga and I would have liked to have seen that component added to it as well.
"It would give people like me a vehicle to approach all of the Maori trusts and the iwi organisations. This about our history too. Maybe we need to look at sticking our hands in our pockets."