Click the image above to watch the video
I missed Sunday lunch at my sisters, telling her I couldn't come as I'd joined a motorcycle club and we had a meeting. My teenager inner self was tempted to try and surprise my whole family with: "I've joined a bikie gang" and project the idea of being a little bit of a rebel.

My mother didn't seem the least bit perturbed by this news about her eldest daughter, messaging me a 'thumbs up'.

I was given my patch at a barbeque meeting during 2017, but hadn't yet found an appropriate jacket to sew it on to. And I don't have a motorcycle.

But that didn't stop me clutching my patch and heading off to meet the rest of the 'gang'.

We are planning the next SOS Edgecumbe Charity Ride. The inaugural ride, held in May 2017, was initiated by Tony Ngawhika in the short space of four weeks.

He and his fiance Kelly had gone to Edgecumbe to help with the clean-up when he had an epiphany.

"I thought 'let's do something for the people of Edgecumbe'," says Tony. "My aunty over there was okay because she had insurance, but all of her friends around her didn't. So I thought it would be good to show a bit of kindness and help those people out."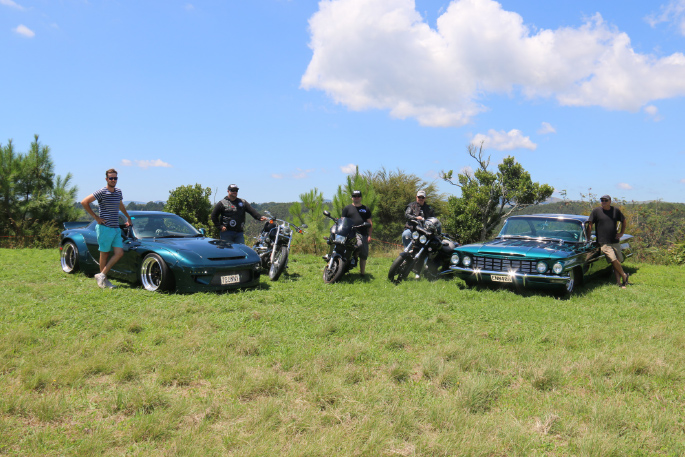 Tony moved to Tauranga four years ago, and founded Tauranga Weekend Riders, which now has about 50 members, including me!

Organised by local motorcycle club Tauranga Weekend Riders, the goal of the SOS Edgecumbe Charity Ride was to raise money for those still dealing with the fallout from the April 2017 flood.

More than 400 motorcyclists made the ride.

Tony was expecting around 200. The funds raised are administered by the SOS Edgecumbe Trust to help raise the morale of people in Edgecumbe.

A year on, Tony posted to the Facebook group: "We have forgotten Edgecumbe." Later, aghast, he realised he'd mistyped and meant to write: "We haven't forgotten Edgecumbe." I pointed out that both statements were probably true to some extent.

When you don't live in a place, it's easy to forget what's happened because you're so caught up in your own day-to-day goings on.

This year, the ride is once again about raising funds and boosting morale in the town, providing an opportunity for the people of Tauranga to show love to a nearby town. This time, planning will happen over four months, providing enough time for other organisations to join in. There's a poster, tee-shirt, logo, designer and more admin.

Already, four hot rod clubs from Auckland, car enthusiasts from Limitless Car Scene Tauranga club, and more than five North Island motorcycle clubs are planning to make the ride.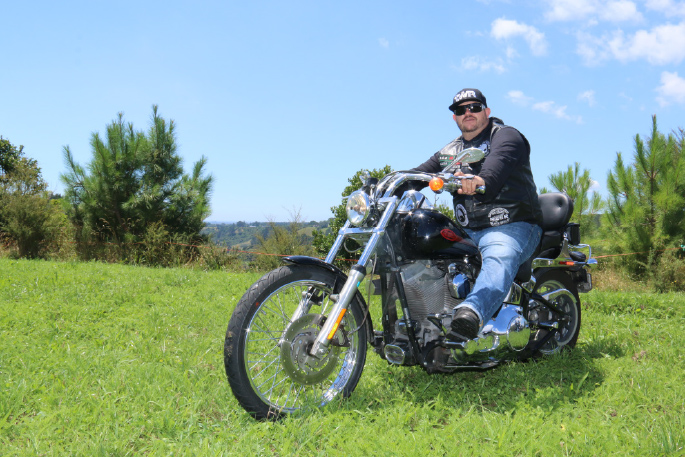 "We have people in Edgecumbe who will be planning a family day there," says Tony.

"We're excited, mainly to see the people. We have a whole bunch of friends there."

Helping with the 2017 ride and back to help with this year's ride is the Wahine Riders Club.

Made up of 16 women motorcyclists, it's a close-knit 'sisterhood of the bike'.

"We're an Australasian group of women that ride mainly Harleys," says Wahine Rider Hiria McRae.

"We're a sister group to Tauranga Weekend Riders. Our group is about looking after each other, and supporting each other. Last year, at the SOS Edgecumbe Ride, we had a rider, Tania Cooper, who passed away just before the Edgecumbe Ride, so I had an opportunity to speak and we had a minute's silence for her."

The women rode to Edgecumbe that day carrying a sense of Tania's presence with them, and returned to Tauranga for her funeral the following day.

This year, the Wahine Riders will again help with the admin, marshalling, traffic control, safety measures, taking care of registrations and selling badges. The money raised by the rider registrations, plus commemorative badge sales and donations, will go in to the SOS Edgecumbe Trust.

Administered by two members of the Rangitaiki Community Board, Graeme Bourk and Evan Harvey, funds were distributed after the 2017 ride to help alleviate the stress felt by many families.

"Because we live in the community, we see people with massive problems," says Graeme, who has been unable to live in his home since the flood.

"They're at the end of their tether, they don't know what to do."

Coupons are provided to help with petrol or food.

"We're not supplying furniture - there are other organisations doing that.

"We have lots of opportunities to help with other things. The stress for many is horrendous.

"Lives have been really destroyed."

Damien Fleming, from Bayride Motorcycles, drove the back-up vehicle that helped with four breakdowns during the 2017 ride.

"It was great. There were over 300 bikes. We had four restarts, bikes that wouldn't start. But we didn't have to do any pickups."

This year he plans to provide the same service.

The ride is planned to leave from Club Mount Maunganui on Saturday, May 26, travel to Edgecumbe for a family fun day, and then return again to Tauranga.

Tony stresses to me that we're not the stereotypical 'bikies' people sometimes imagine.

"We don't wear patches, we're not gangs. We're just normal people who care about the community."

I stick my Tauranga Weekend Riders patch to my computer. My teenaged inner self is happy.