Higor and Tara Fiuza arrived in white T-shirts and left covered top-to-toe in colour.
They'd been to the free Colour Splash event – and Bay of Plenty residents will get a chance to show their true colours at Colour Splash Mount Maunganui, held in Coronation Park, on January 30.
Inspired by the festival of Indian antiquity – Holi – Colour Splash is a known as the festival of love and colours, inviting people of all ages to throw handfuls of coloured dyes.
"It is like a paint fight with coloured powder," says Dhruva.
He says the history behind the event stems far back in time, with the carnival of colours finding a detailed description in the Vedic literatures of ancient India.
"It's depicted in sculptures on walls of old temples and a stone inscription belonging to 300 BC found at Ramgarh in the area of Vindhya has mention of Holi in it," says Dhruva.
"Typically celebrating spring, the New Year and new beginnings, Colour Splash is a time to cut loose with renewed energy.
"It's a festival of forgiveness and new starts, which aims to generate harmony, togetherness and connection in the society, over-looking age, race and religion."
Dhruva says the colourful event is increasingly celebrated outside India, in many parts of the world, signifying the victory of virtuousness over iniquity.
"It's a time to appreciate the qualities in others, to revitalise and strengthen emotional bonds, to count one's blessings and feel gratitude for the good things in life.
"The intent is to bring the people from all communities and back grounds together to strengthen and deepen the social and spiritual fabric of our country."
He says Holi, or Colour Splash festival, is also the festive day to rid oneself of past errors and non-productive attitudes, to end conflicts with others, a day to forget and forgive, pay or waive debts, and commit to deeper integrity and authenticity with others in our life.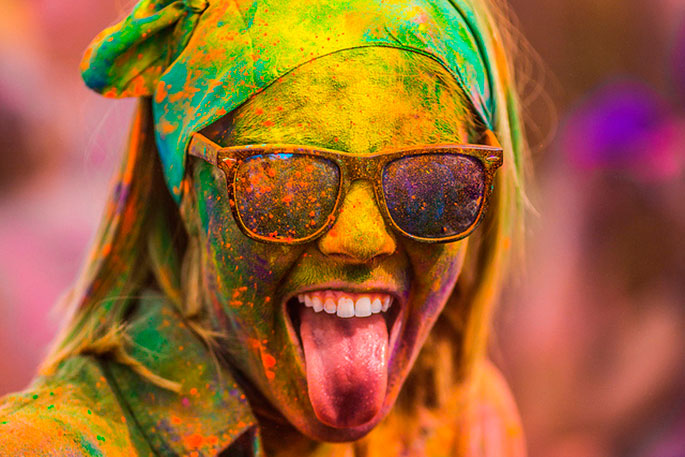 "In bygone millennia, natural washable plant and mineral-based dyes were used, such as turmeric, neem, and vermilion. Today, water-based pigments, harmless to grass and skin, are increasingly used."
People are encouraged to wear clothes they don't mind becoming coloured, as some of the dye might not fully wash out.
The free Colour Splash event visits Whangamata on January 16, Ohope Beach on January 23 and Coronation Park on January 30 from 12pm-5pm.
Subscribe to our weekly Newsletter
Email: